Racine house fire; man rescued from balcony, treated for injuries
RACINE, Wis. - A man in Racine was sent to the hospital after a house fire Saturday morning, July 30. 
Firefighters say it could have been much worse. The man was rescued before first responders arrived.
"My upstairs neighbor was on top of the roof yelling fire, and there was a bunch of smoke coming out of the windows," said Nicole Evans.
SIGN UP TODAY: Get daily headlines, breaking news emails from FOX6 News
Evans lives on the first floor of the duplex that caught fire. It happened near 21st and Case around 7:15 a.m. 
"I started banging on the door because my daughter was in the house," she said.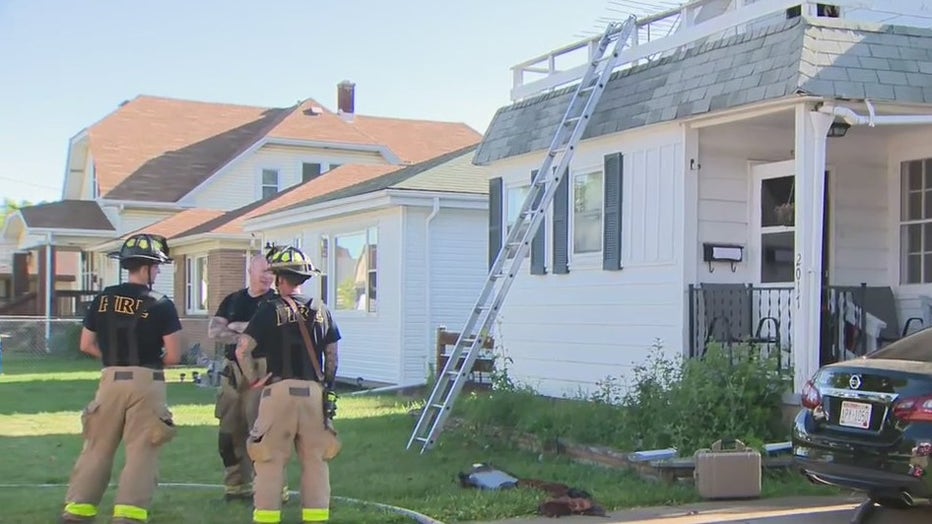 Scene of a house fire near Case and 21st.
After calling 911, Evans realized her neighbor was still on the upstairs balcony. The only reason the man was able to get down was because of neighbors who live down the street
"We were trying to tell him to jump, but it was too high, so some neighbors from down the street came and brought a ladder and got him," Evans said. "He was burnt a little bit on his back, and he had blisters on his feet, but I'm glad he got out."
When she went to thank the people who saved him, they were gone. 
FREE DOWNLOAD: Get breaking news alerts in the FOX6 News app for iOS or Android.
"I thought it was awesome," Evans said. "I thought they did a good deed."
No one else was injured.
No working smoke alarms were found on either floor of the house. The Racine Fire Department reminds people to always make sure they have working smoke alarms and to test them monthly.