Public school funding: Evers vs. Michels
MILWAUKEE - With nine weeks until Election Day, and on the day when many districts start the school year, the candidates for Wisconsin governor lay out opposing plans for how to spend your tax money on schools.
Gov. Tony Evers calls for spending nearly $2 billion more on public K-12 schools. Republican challenger Tim Michels says he wants all students to be eligible for school choice, that includes programs like vouchers that use taxpayer-funded money to pay for private schools.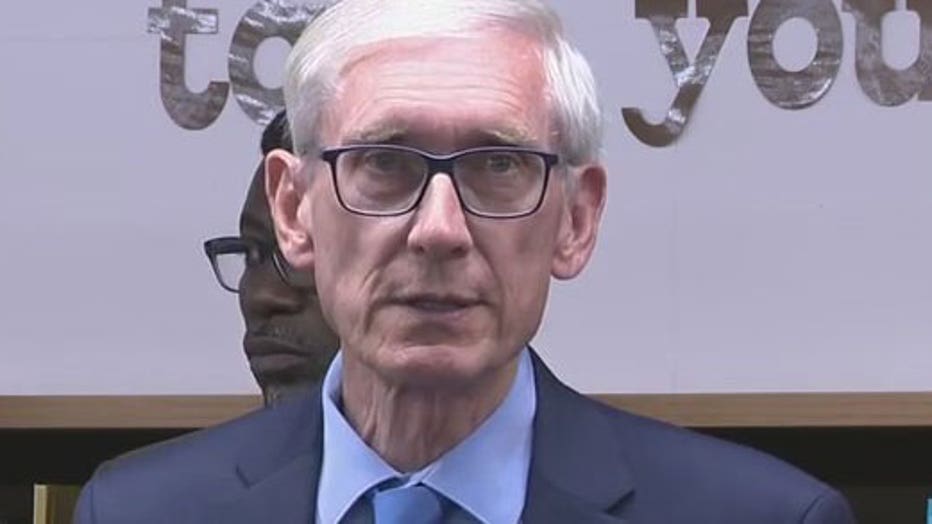 Wisconsin voters rank schools as one of the top issues. 54% of Wisconsin voters say they're very concerned about public schools. Another 34% say they are somewhat worried, according to the latest Marquette University Law School Poll.
It's not the top issue in the poll. That's inflation, followed by gun violence, crime, abortion policy and then public schools.
Wisconsin K-12 schools rank eighth best in the country according to U.S. News and World Report, but Wisconsin Department of Public Instruction leaders said standardized tests from the 2020-2021 school year show English and math proficiency dropped since the pandemic.
"I've always said what's best for our kids is what's best for our state, and today, we're announcing a plan to do just that," said Evers.
Evers previewed next year's education budget proposal if he's re-elected, calling for spending $2 billion more on K-12 public schools. That extra money, Evers said, would tap into some of the state's estimated $5 billion surplus.
"We have to have this happen," said Evers. "This is an opportunity of a lifetime for us."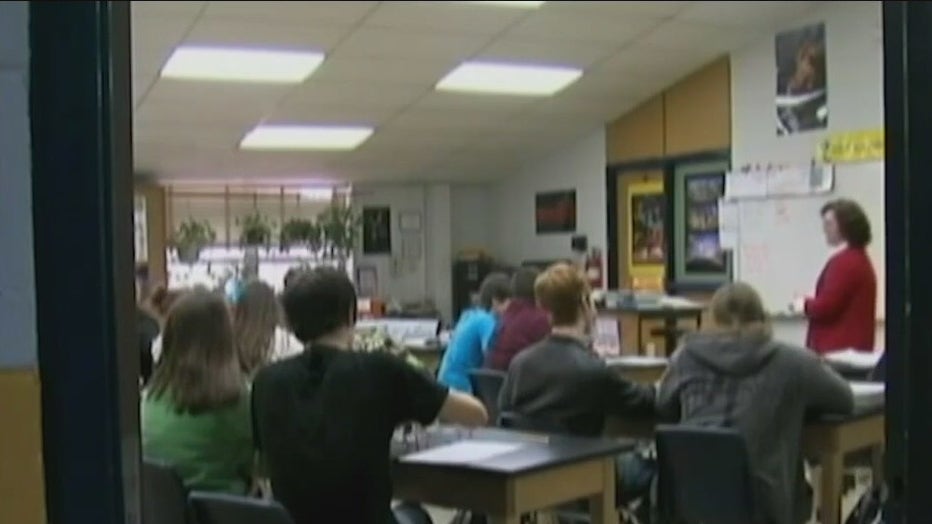 Here's some of how the plan would spend the $2 billion:
$10 million for programs geared toward reading and literacy
$5 million to help kids learn how to make smart choices with money
$20 million for before and after school programming
$240 million for mental health services
$750 million to increase special education aid, by increasing the reimbursement rate from 30% to 45% in 2023-24, and then raise it to 60% in 2024-25
$800 million so property taxes won't need to go up while increasing revenue limits by $350 per pupil in 2023-24, and $650 in 2024-25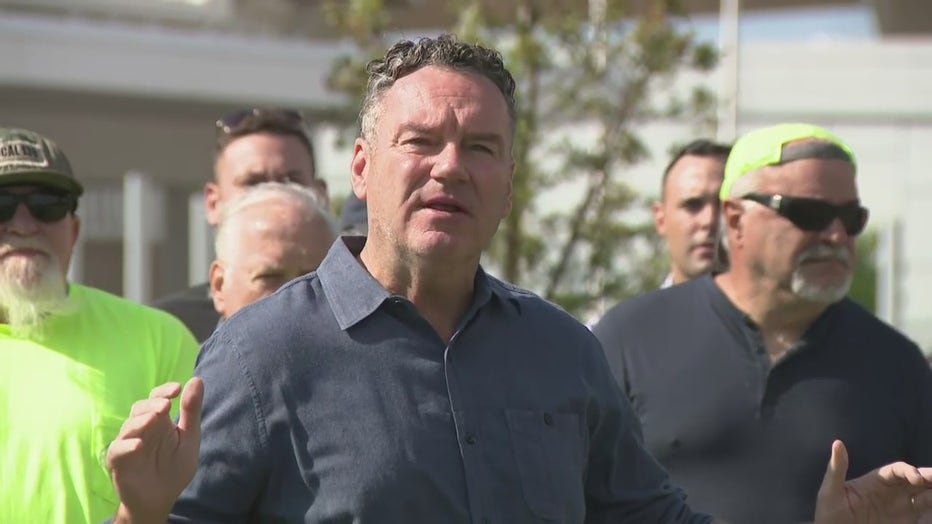 Republicans hope Tim Michels will win and Evers won't have another chance to propose a budget. 
"You've been throwing more and more and more money at education over the decades," said Michels. "I believe there is enough money in education for universal school choice."
Evers vetoed a bill that would have allowed any student in the state to qualify for a voucher. Michels, a construction company co-owner, supports that option.
"Universal school choice will bring competition into the education marketplace," said Michels. "Competition is a great motivator. It will bring greater efficiency and a greater focus on education. We will empower parents. We will get back to the ABCs, and we will stop the CRT."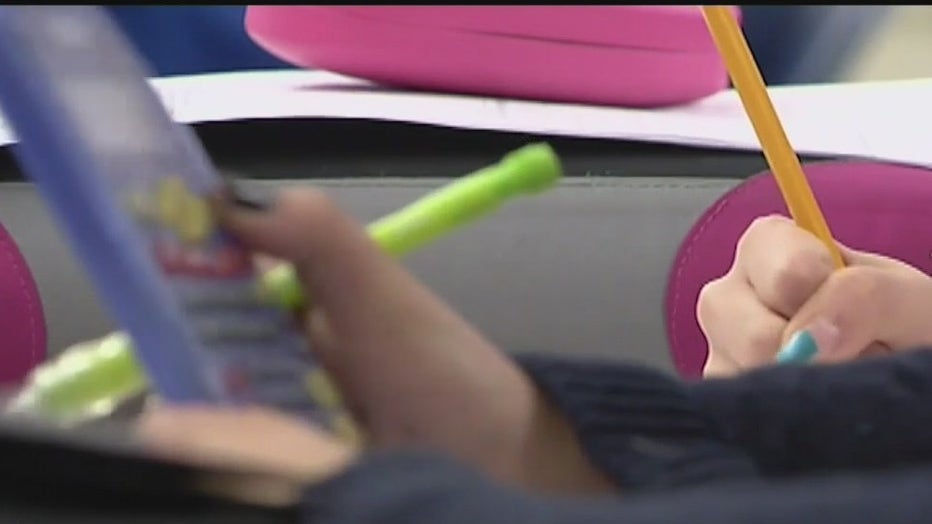 While Evers calls for more money for schools, Republicans point to the federal government's COVID-19 aid, more than $2.6 billion for Wisconsin schools, which is in addition to what the state is giving districts.
Evers, the former Wisconsin superintendent of public instruction and now governor, has tussled over school funding with the Legislature, and his new plan is already facing pushback from Republicans.
"This is a very important issue," said Evers. "We just can't have a press conference tomorrow by Republicans saying, 'This is a bunch of crap,' or, 'We're not going to do this.' We have to do this. If we want to finally make a difference for kids, we have to do this."
Republican Assembly Speaker Robin Vos Tuesday wasn't buying it. He tweeted, "This is a feeble ploy to try to win votes after the disastrous results of Governor Evers' failures."
Last week, Evers announced he was spending $90 million in federal COVID-19 recovery money on schools. That includes $15 million for mental health and $75 million to deal with staffing struggles. That money is outside the control of the Legislature but not the proposal laid out Tuesday for the state's next budget.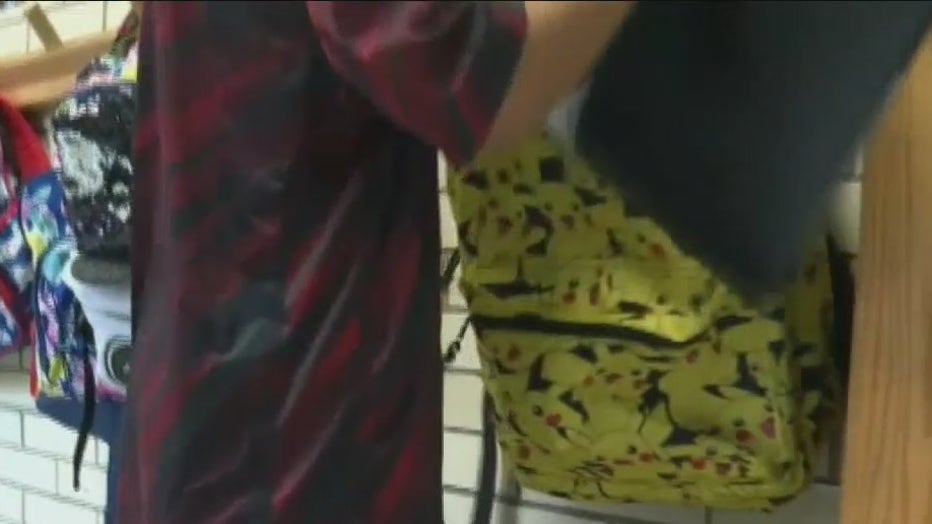 The governor proposes the budget, then the Legislature has the power to pass that proposal or make their own changes, and then the governor can sign or veto it.
On Nov. 8, it'll be your turn to grade the candidates.
SIGN UP TODAY: Get daily headlines, breaking news emails from FOX6 News