North and Holton double shooting; 1 man dead, another wounded
MILWAUKEE - A 31-year-old Milwaukee man is dead, and another man is injured after a shooting near North Avenue and Holton Street on Friday, March 11.
Milwaukee police do not have suspects now, but are looking for whoever shot the two men, allegedly from a car, just after 4 p.m. The other victim, 37, was taken to the hospital for treatment.
"I came across this crime scene, and it's totally bewildering," said Tasha Awolope.
SIGN UP TODAY: Get daily headlines, breaking news emails from FOX6 News
Awolope was driving to pick up her son from school when she came upon North Avenue, blocked due to the crime scene. The sight stopped her in her tracks.
"A lot of us come this way just to catch the view across the city, but, obviously, today this view is not of great distinction," Awolope said.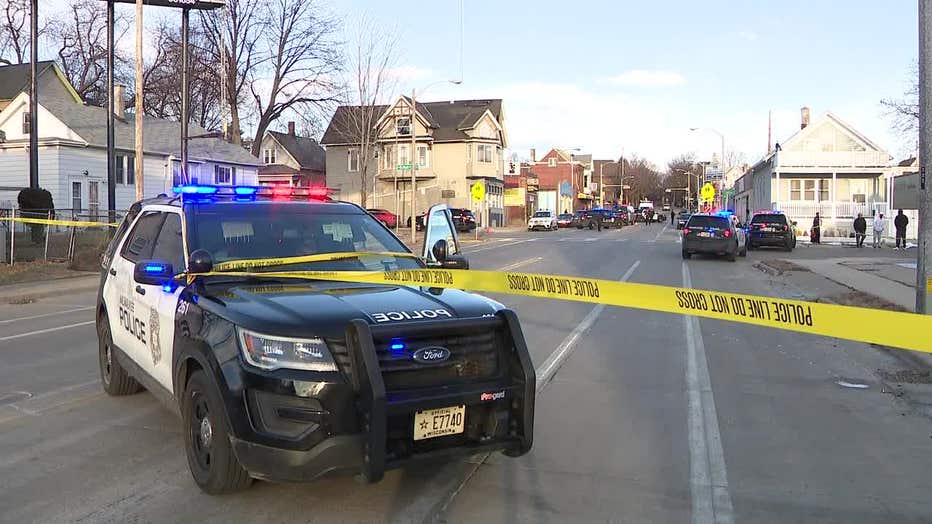 Double shooting scene near North and Holton
Like any parent, her first thought was if her son was OK.
"Luckily he's still at the school, but it's someone's child still at the end of the day," said Awolope.
FREE DOWNLOAD: Get breaking news alerts in the FOX6 News app for iOS or Android.
"The vapor from the guns, I could see it. I've never experienced that before," a witness, who asked to remain anonymous, told FOX6 News. He said he had to take cover.
"I was pumping gas, facing toward the store that they were shooting at, and all of a sudden I hear like a machine gun, a lot of shots, and then I saw a guy running to the east side of the store. Once it stopped. He turned around and was shooting blindly."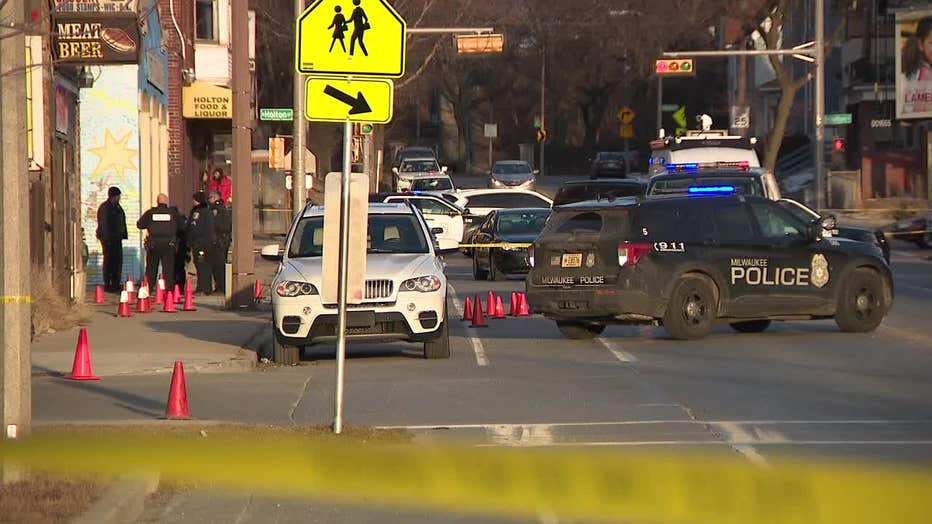 Double shooting scene near North and Holton
Awolope has more than her own child in mind after learning about what transpired Friday.
"It doesn't matter where you are in the city, violence can occur anywhere, but it starts within the minds of the individuals who live in these communities," said Awolope.
"Have a talk with your family. If you know they out here in these streets clowning, do what you gotta do, because summer is coming. Do you want your children to be able to go outside and play, or do you want them to go outside and die?"
Anyone with information is asked to contact the Milwaukee Police Department at 414-935-7360; to remain anonymous, call Crime Stoppers at 414-224-TIPS or use the P3 tips app.