Muskego police tactical situation, man arrested
MUSKEGO, Wis. - A 41-year-old man was arrested in Muskego after a tactical situation on Friday, Aug. 6.
The incident near Longfellow Lane and Kipling Road – just south of Janesville Road – lasted just over two hours, ending around 5:45 p.m.
According to a news release, officers responded to the area for a reported domestic altercation around 3:40 p.m. in which shots were possibly fired inside a residence.
A suspect remained inside and refused to cooperate with responding law enforcement. Negotiators with the Suburban Critical Incident Team arrived and made contact with the man, who eventually surrendered peacefully and was taken to the Waukesha County Jail.
During the incident, a cell phone warning message was transmitted to area residents to avoid the area. Residents were urged to stay inside and in their basement if possible.
Instead of staying inside, some gathered in Anne Horak's driveway – just outside the police perimeter – watching to see what would happen.
"Like what is going on? Like really? This is small-town Midwest. This is Muskego, like what is actually happening, right?" Horak said. "Humans are humans. What are you going to do? Everybody's curious."
As neighbors celebrated the end of an eventful afternoon, Horak said she is unfortunately not surprised it happened here.
"I should be a little more shocked, like 'Oh my God,' but like I said things have happened in that house more than once. We've had police presence in that area more than once, so I don't know that anybody was necessarily super, super shocked," Horak said.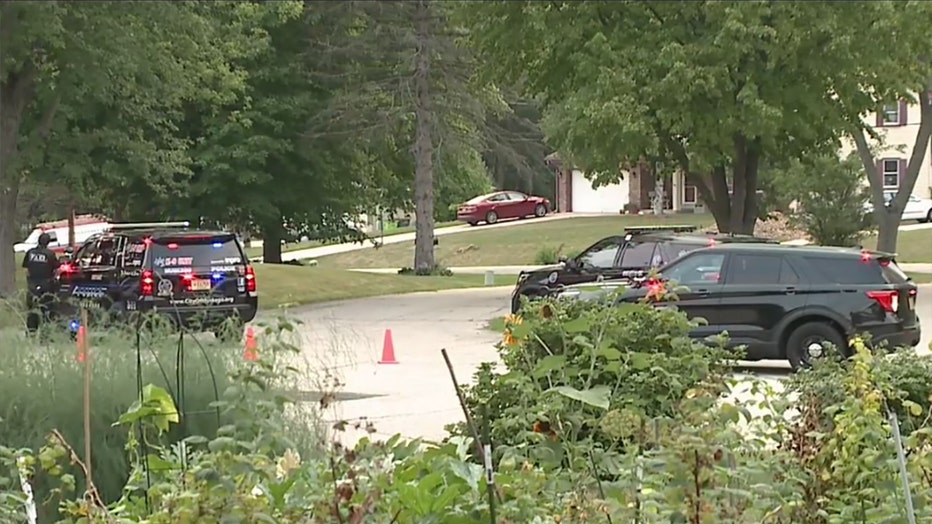 Law enforcement at scene of Muskego tactical situation
There were no shots fired by officers, and no injures to the suspect or law enforcement.
The case will be forwarded to the district attorney's office.
FREE DOWNLOAD: Get breaking news alerts in the FOX6 News app for iOS or Android.