MPD: Man suspected of setting fire along Hank Aaron State Trail
MILWAUKEE - A 48-year-old Milwaukee man was arrested, suspected of starting a grass fire Tuesday morning, March 30 under the 27th Street Viaduct in the Menomonee Valley. 
Police say he intentionally lit some of the prairie grass along the Hank Aaron State Trail before flames burned through parts of Three Bridges Park.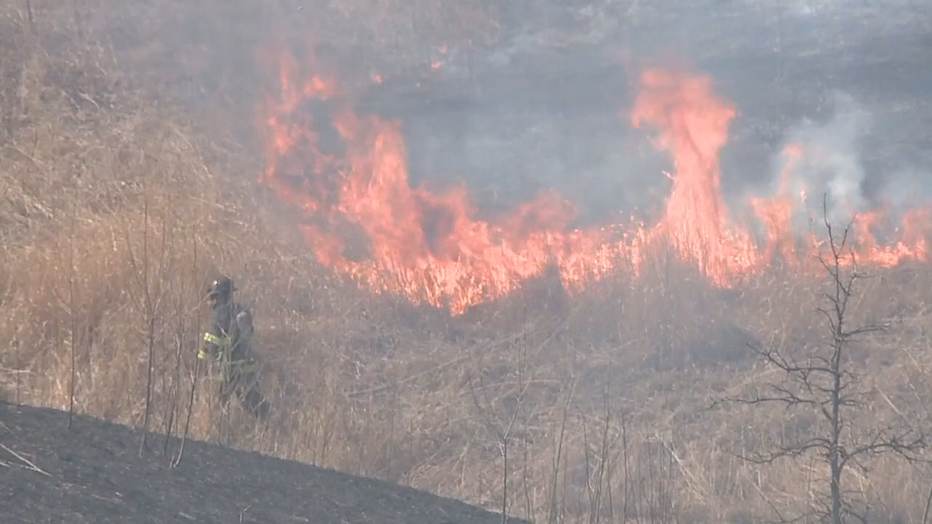 The wind and dry conditions made things challenging for firefighters. Had Milwaukee firefighters not responded right away, the damage could have been much worse.
"You don't want to see any fire where it's not meant to be, so that's always really hard," said Angelica Sanchez with the Urban Ecology Center.
Just hours after the suspected arsonist set fire to prairie grass along the Hank Aaron State Trail, Sanchez focused on the positive. There were no reported injuries despite a fire-favorable combination of gusty winds and dry fuels.
"It was definitely a big concern," said Sanchez. "We know there's a lot of visitors in the park, and so our thoughts always go initially to that."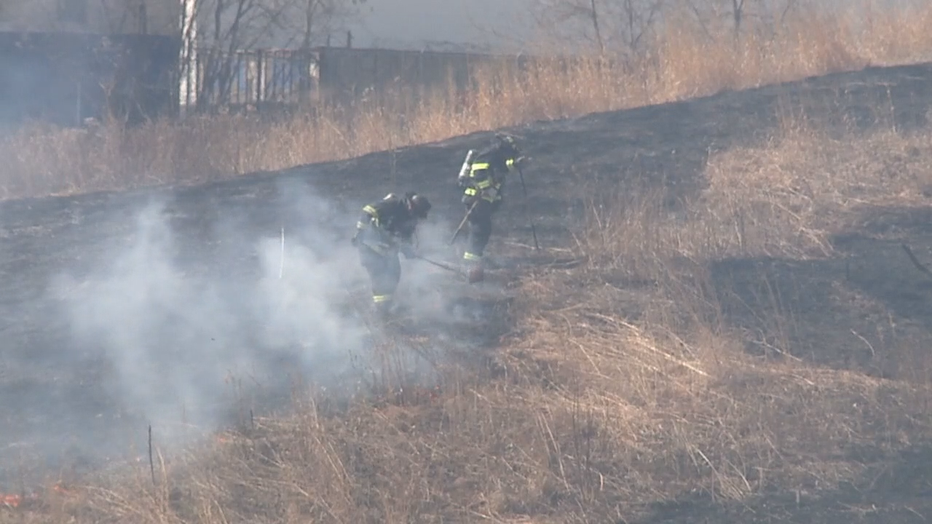 Sanchez estimated the fire burned through 16 acres of Three Bridges Park, or about two-thirds of the property. Milwaukee firefighters were quick to respond, digging down to the soil to contain the flames and using water to extinguish them.
Those efforts helped keep this fire from growing much larger and causing more damage.
"The only damage was really to some of the structures, some signs," said Sanchez. "There's some boardwalk that got damaged."
And though this fire was intentionally set, Sanchez said it's a good reminder for all of us to be a little more aware of our surroundings during dry conditions.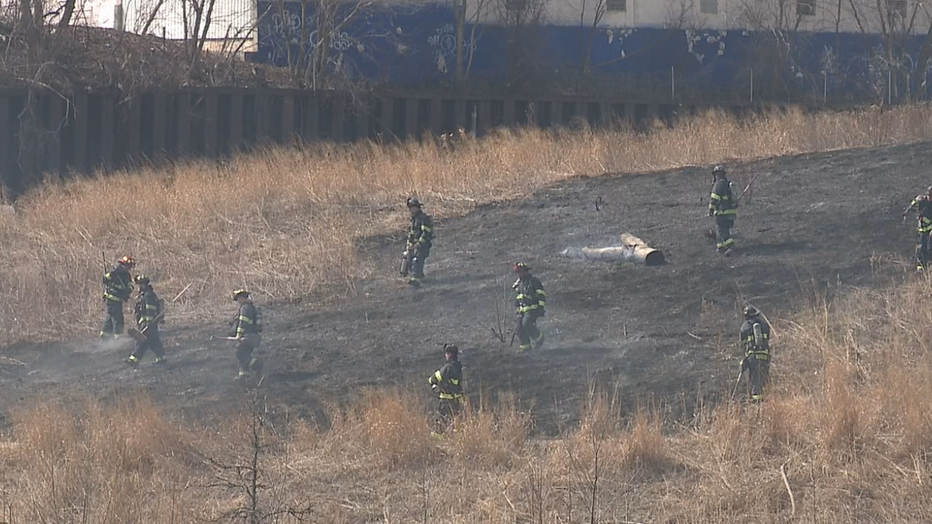 "We want people to know the concerns and the safety hazards that comes when starting fires, so we just keep telling people just be careful when you're out there," said Sanchez.
While the hills were left charred and mostly barren, it's important to remember fire is actually a natural occurrence in many ecosystems. Officials expect the grasses, flowers and more to return.
FREE DOWNLOAD: Get breaking news alerts in the FOX6 News app for iOS or Android
Criminal charges are expected to be referred to the Milwaukee County District Attorney's Office.