Milwaukee vigil for Tyre Nichols ahead of funeral
MILWAUKEE - A Milwaukee candlelight vigil was held in Milwaukee Tuesday, Jan. 31 for Tyre Nichols ahead of Nichols' Wednesday funeral.
The groups Milwaukee Alliance Against Racist and Political Repression and Justice for Brieon Green Coalition organized the vigil at the African American Women's Center at 3020 W. Vliet Street.
The vigil followed a march and rally on Sunday for Nichols in Milwaukee.
"We deeply resonate with what happened over there," said Omar Flores with the Milwaukee Alliance Against Racist and Political Repression.
The event provided an opportunity for Milwaukee families to grieve and support each other.
"That was heartbreaking, and I'm praying for the family and community," said Laquita Dunlap, mother of Brieon Green. 
Green died by suicide inside the Milwaukee County Jail in June 2022. His family says his death was preventable. They have called for the release of video from inside the jail that they say shows a corrections officer passed by Green's cell as he was taking his own life. They want you to see that video.
"I think accountability and transparency is what we really want," said Dunlap.
The Milwaukee Alliance Against Racist and Political Repression has also called for Milwaukee Police Department footage to be released within 48 hours.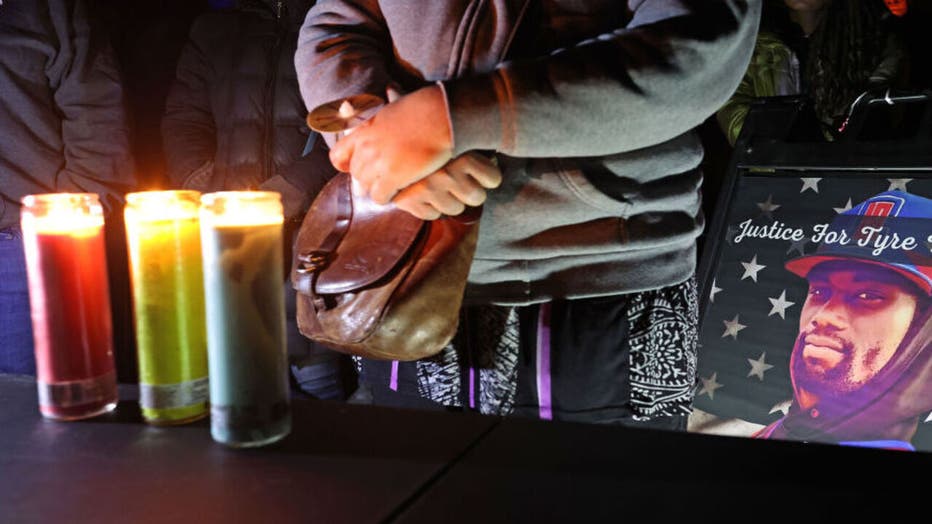 (Photo by Justin Sullivan/Getty Images)
Tyre Nichols' death
Five Black officers were fired and charged with second-degree murder and other offenses in Nichols' Jan. 7 beating and subsequent death. Video of the beating, which was released publicly Friday, shows that many more people failed to help Nichols, who was also Black, beyond the five officers charged in his death.
Two more Memphis police officers were disciplined and three emergency responders fired in connection with Nichols' death. Officer Preston Hemphill, who is white, and another officer whose name wasn't released, were suspended, police said.
Six of the officers involved were part of the so-called SCORPION unit, which targeted violent criminals in high-crime areas.  Police Chief Cerelyn "CJ" Davis said after the video's release that the unit was disbanded.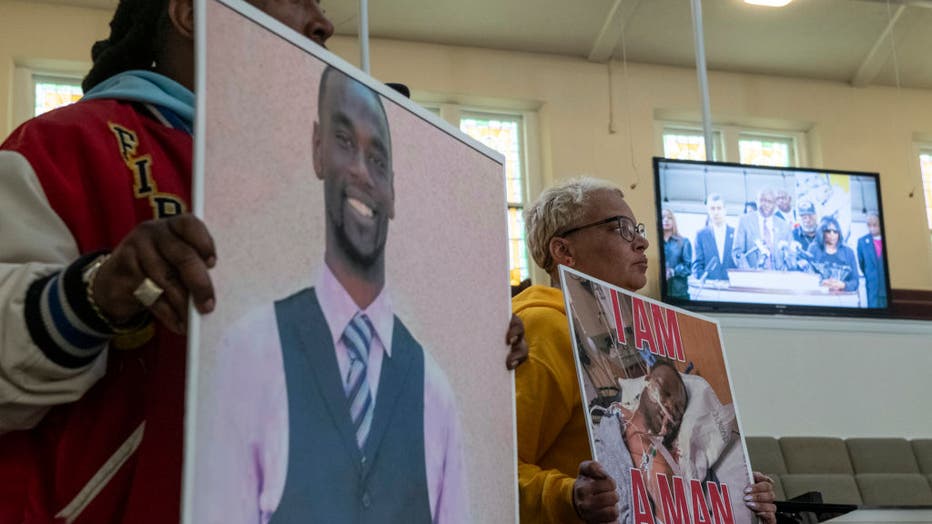 (Photo by Brandon Dill for The Washington Post via Getty Images)
Memphis Police Department officers used a stun gun, a baton and their fists as they pummeled Nichols during the nighttime arrest. Video shows Nichols running away from officers toward his house after he was pulled over on suspicion of reckless driving. The video footage shows the 29-year-old father calling for his mother and struggling with his injuries as he sat helpless on the pavement.
SIGN UP TODAY: Get daily headlines, breaking news emails from FOX6 News
The five officers chatted and milled about for several minutes as Nichols remained on the ground, but other authorities were on the scene. Two Shelby County sheriff's deputies were also suspended without pay while their conduct is investigated.
Nichols' funeral
Nichols' funeral is set for Wednesday at Mississippi Boulevard Christian Church in Memphis. Rev. Al Sharpton will give the eulogy and family attorney Benjamin Crump will speak immediately after the funeral. Those expected to be in attendance include Tamika Palmer, the mother of Breonna Taylor, and Philonise Floyd, the brother of George Floyd.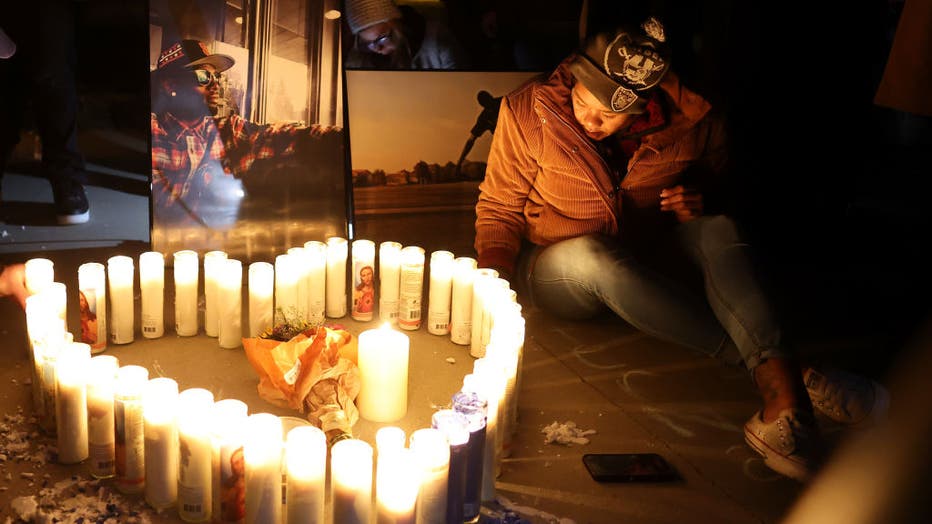 (Photo by Justin Sullivan/Getty Images)
The deaths of Taylor in Louisville, Kentucky, and Floyd in Minneapolis, at the hands of police sparked protests across the nation about racial injustice.
The Associated Press contributed to this report.