Milwaukee unveils City Mobile Testing for the coronavirus
MILWAUKEE - As families return home and return to work after the holiday weekend, another possible spike in COVID-19 cases could return as well. Milwaukee announced on Monday, Dec. 28 that mobile testing for the virus is ramping up.
The first site for the mobile testing will resume Tuesday, Dec. 29 and be located at Barack Obama School (the former Custer High School) at 4300 W. Fairmount Avenue. The testing will continue there for at least two weeks. 
Mayor Tom Barrett says the surrounding area has been identified as a COVID-19 hotspot.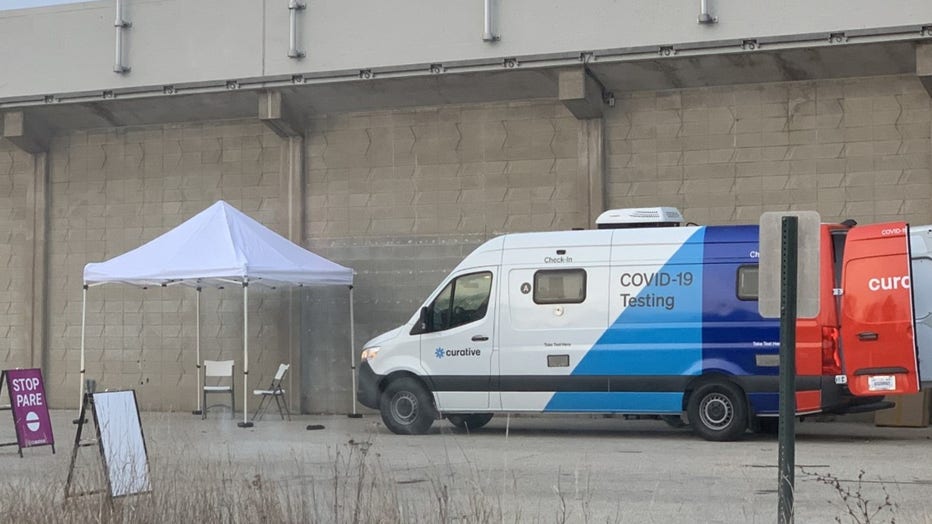 "Given the amount of interaction that probably took place over the last five days, not surprisingly, I think a lot of people want to be tested," Mayor Barrett said.
The mobile testing complements the city's fixed testing sites at Northwest Health Center, Southside Health Center, and Miller Park.
The hours for the City Mobile Testing are as follows: 
8 a.m. - noon on weekdays
10 a.m. - 3 p.m. on weekends
Officials said the City Mobile Testing will be conducted by a private company — Curative — that is under contract with Milwaukee. People using the sites will have test results within days of the nasal swabs. The testing will be provided at no cost. But unlike other city testing sites, this private vendor will bill a person's health insurance. The city, using federal funds, will be the payer of last resort if private insurance funding is not available.
Barrett says a second mobile testing site on the city's south side is also in the works. Both are designed to complement the city's three fixed testing sites... by moving every couple of weeks to whichever community is experiencing a surge.
"We're trying to give people as many options as possible so they will be able to get tested as quickly as possible and get the results back as quickly as possible," he said.
Curative says test results are expected back within two days.