Milwaukee COVID restrictions eased June 15, emphasis on vaccinations
MILWAUKEE - Beginning Tuesday, June 15, the City of Milwaukee will transition out of Phase 6 – and away from many COVID-19 restrictions. Limits on gathering size and occupancy will be lifted for businesses and events, but city officials will continue to recommend social distancing whenever possible.
Those hosting events after June 15 will not need to submit a safety plan. However, masks will continue to be enforced indoors.
"COVID-19 is still present in our community," Johnson said. "I don't think of this next step as reverting back to normal, but rather moving forward in our city's recovery."
The mayor emphasized that the next phase of the city's COVID protocols will place an emphasis on vaccinations.
"Because of everything that you did, we are moving in the right direction. We are moving forward," said Mayor Barrett.
Right now, Milwaukee is in Phase 6 of the city's COVID protocols. The commissioner indicated the phases on the website would be going away altogether with this next change. Again, the city's emphasis will be placed on vaccinations and masks.
Masks in Milwaukee
In the meantime, in a major step toward returning to pre-pandemic life, the Centers for Disease Control and Prevention eased mask-wearing guidance for fully vaccinated people on Thursday, allowing them to stop wearing masks outdoors in crowds and in most indoor settings.
If fully vaccinated, the CDC says you can almost get back to life as you knew it 14 months ago with hugs, handshakes and even mask-less indoor gatherings, but it will take time for local restrictions to catch up as health officials consider the best path forward.
For the more than 38% of Wisconsinites that have finished their vaccine series the news was not exactly a green light to go back to normal just yet as the guidance does not supersede local restrictions.
"I will be sitting down with our health commissioner and others in the Health Department to see what impact this will have, if any, on the changes we're looking for," said Mayor Barrett.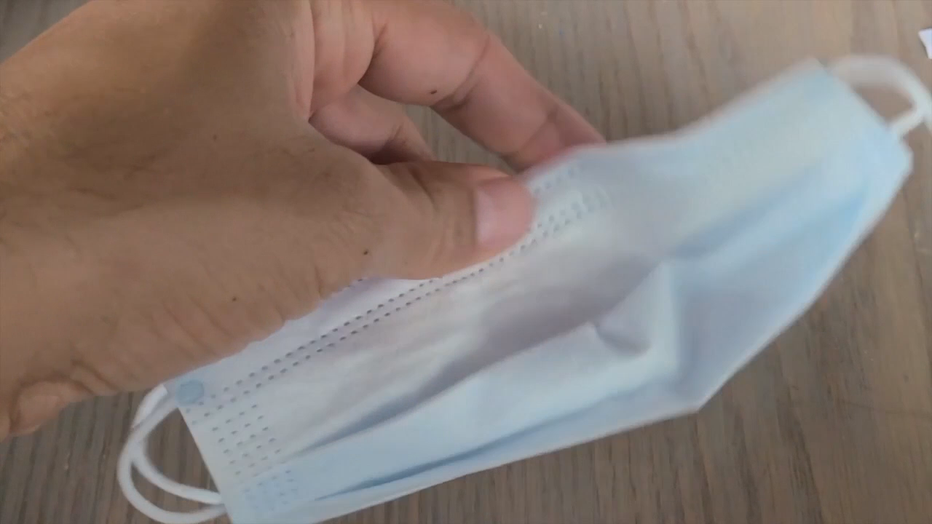 Barrett said the city's facemask ordinance could be amended to only require their use indoors, as Thursday's updated CDC guidance poses new questions on enforcement.
"It does make it difficult to sort of operationalize when someone who's vaccinated can be unmasked in public, in a public setting, indoors," said Johnson. "There's no way to know who's vaccinated or not."
While enforcement remains a question, the updated guidance is another plea with those that are eligible, but unvaccinated, to get their shot. Wisconsin's seven-day average is a little north of 23,000 shots per day, down almost 40,000 from its peak a month ago.
Businesses prepare
More than a year after taking aim at the pandemic, Milwaukee will once again open the doors to full houses. Come June 15, it means added seating for businesses, like Deer Camp.
"It feels like a grand reopening, which is an awesome thing," said Camp Bar owner Paul Hackbarth.
FREE DOWNLOAD: Get breaking news alerts in the FOX6 News app for iOS or Android.
Businesses and patrons will soon say goodbye to taped-off tables, empty space and, at some places, say hello to free popcorn.
"I was ecstatic. Absolutely ecstatic. This is the announcement we've been waiting for, for a long time," Hackbarth said. "It means we can start to resume to normal. I know it's not going to be 100% normal, but getting our tables back where they need to be, having our furniture put in place, and I'm so excited for our staff to be able to have a more full bar, to be able to earn more money."
Barrett said the pandemic isn't over, but the year of restrictions worked.
"Thanks to the safety precautions put in place over the past year, and the diligence of our businesses and residents in following those measures, indicators are heading in the right direction. With case numbers trending down, positive COVID test percentages lower, and most importantly fewer deaths from the virus," Barrett said.
While restrictions become recommendations, it provides another shot to return to somewhat normal. But that is now creating a new problem for some.
"Since people are vaccinated, they feel it's safe to go out. And the biggest battle we're up against right now is really how do we fit all of these people inside?" said Hackbarth. "Frankly, they're ready to go out, they feel safe to go out, and it is safe to go out."
Tim Sheehy, Metro Milwaukee Association of Commerce president, issued the following statement in a news release:
"Today's announcement is a huge positive step toward full economic recovery for our region. We appreciate the leadership of Commissioner Johnson and the team at the Milwaukee Health Department in helping businesses navigate through the constantly changing complexities of the COVID pandemic over the past 14 months. Being able to reach a point where the emphasis can shift away from government controls and safety mandates to increased business flexibility and individual responsibility is a validation of the hard work and sacrifice by so many individuals and businesses who made the tough choices necessary to slow the spread of COVID. We urge continued vigilance by the entire community to make the commonsense choices necessary to keep our region healthy and allow our economy to return to full strength."