Milwaukee snow emergency, winter parking rules in effect
MILWAUKEE - Milwaukee Department of Public Works officials declared a snow emergency for Sunday, Jan. 29. It's the first snow emergency this winter. There were no snow emergencies last winter.
"There are parts of the city where people maybe feel haven't addressed properly, but we will get to your neighborhood," said Brian DeNeve, Milwaukee DPW spokesman.
That means there is no parking allowed on arterials (main streets) from 10 p.m. to 6 a.m. and alternate side parking will be required on side streets from 10 p.m. to 6 a.m. 
Posted street signs take precedence. The DPW urges drivers to please read the street signs for winter parking instructions BEFORE YOU PARK.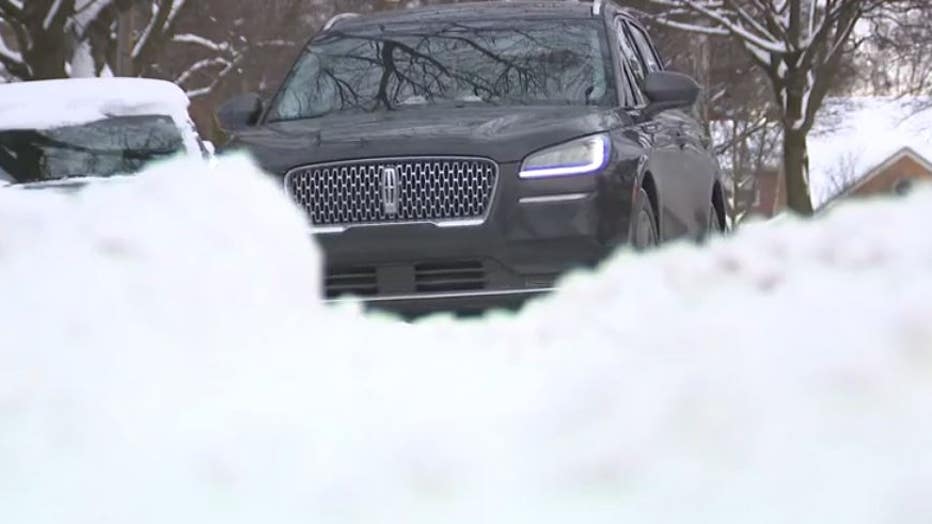 Main streets/arterials (no parking)
You can confirm the arterials which do not allow any parking online and by calling 414-286-CITY (-2489).
Side streets (alternate side parking)
All residents who park overnight on a Milwaukee side street must move their vehicles to the ODD-numbered side of the street by 10 p.m. on Sunday through 6 a.m. on Monday. Parked vehicles should be flush to the curb and out of the flow of traffic. This includes the streetcar route and other city roadways.
Designated Milwaukee Public Schools lots will be available for off-street parking beginning Sunday at 7 p.m. All vehicles must be moved from MPS lots by 7 a.m. Monday morning. A list of school parking lot locations can be accessed online. 
Milwaukee snow cleanup
FOX6 News found Milwaukee residents busy Sunday trying to dig out.
"I don't have the best tools, perhaps," said Zachary Carmichael. 
This Riverwest resident went up against several feet of snow with what he had on hand.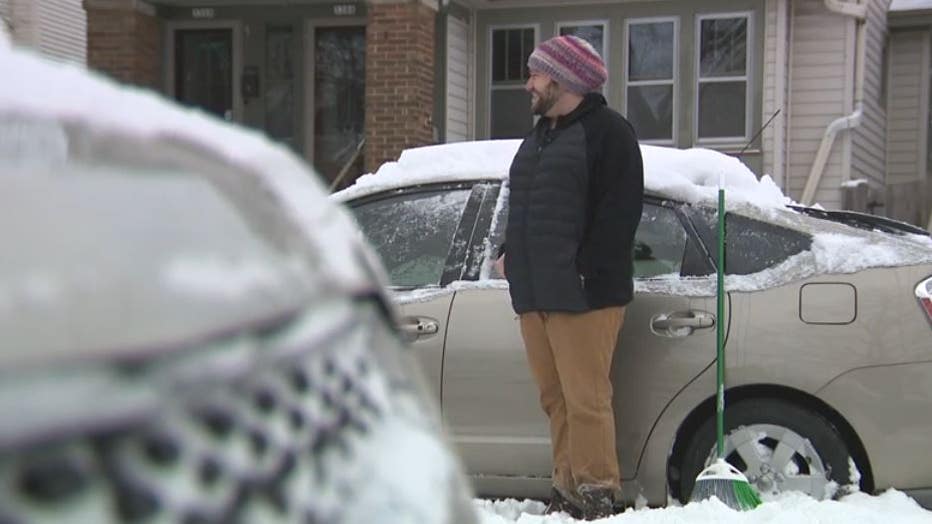 "I have this trusty broom from inside," said Carmichael. 
James Viges used strength and a shovel.
"Just a little frustrated getting the car out right now," said Viges. "Just doing a little bit of shoveling and getting some traction and then – go fast."
SIGN UP TODAY: Get daily headlines, breaking news emails from FOX6 News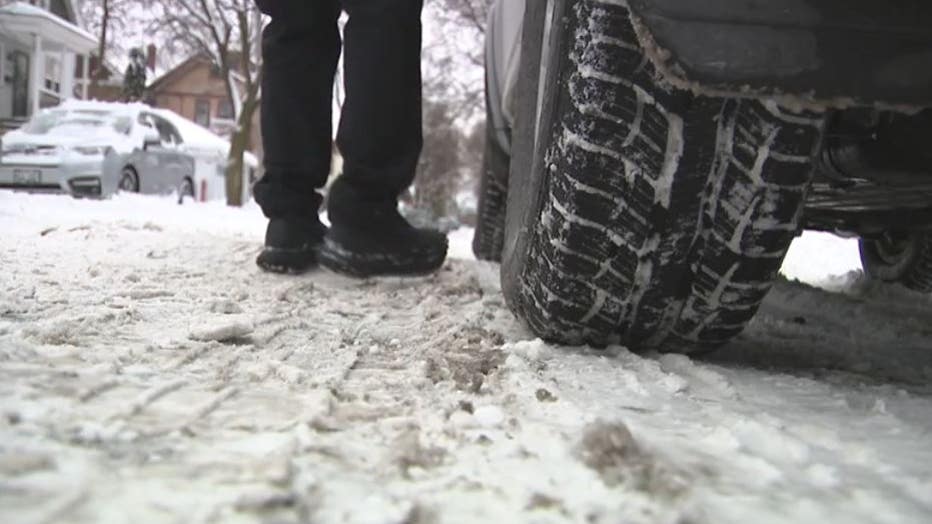 The clock was ticking for DPW crews with arctic air settling in.
"We will see, potentially, bitter cold temperatures, which could lead to the snow freezing in place," said DeNeve.
Nearly 8 inches of snow fell at the Milwaukee airport.
"That's a lot of snow that needs to be cleared," said DeNeve. "We have been really active really since midweek with salting and minimal plowing operations."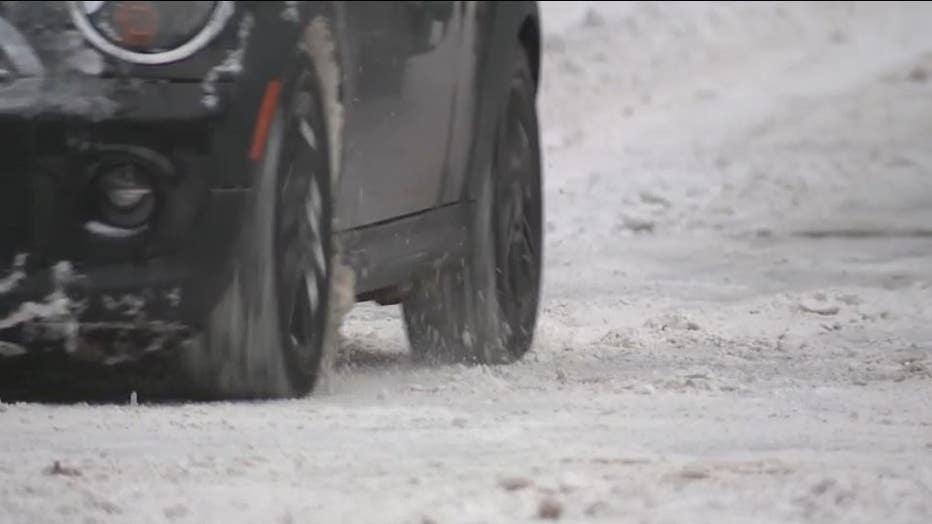 Stay informed