'We are never truly off duty:' Funeral services held for fallen Milwaukee Officer Kou Her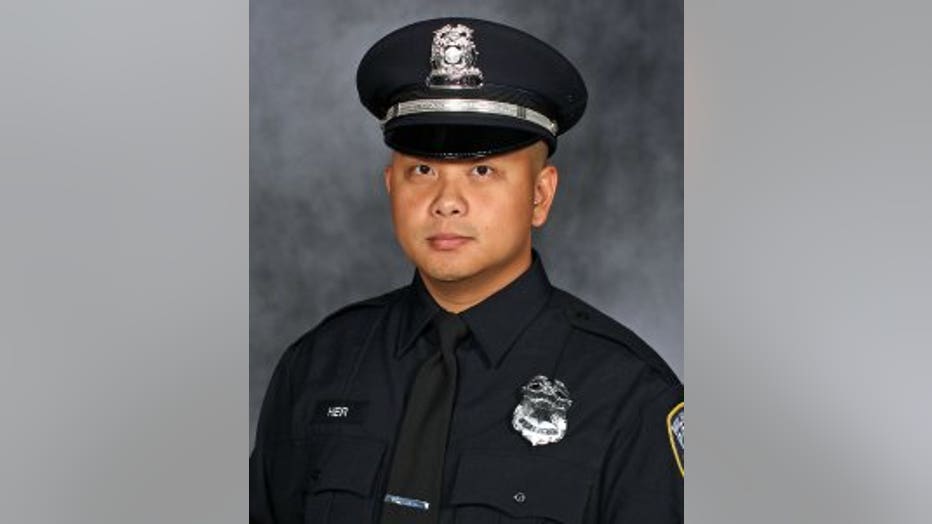 Milwaukee Police Officer Kou Her


MILWAUKEE -- Funeral services were held Monday, July 1 for Milwaukee Police Officer Kou Her. Off-duty Milwaukee Police Officer Kou Her died following a crash near 60th and Capitol early Tuesday morning, June 18.

A funeral took place at at the Good Hope Center and interment followed at Graceland Cemetery in Milwaukee. The procession to the cemetery was a tribute to a young officer and the loved ones he leaves behind -- dozens of red and blues leading the way.

The procession drove through the streets Officer Her swore an oath to protect.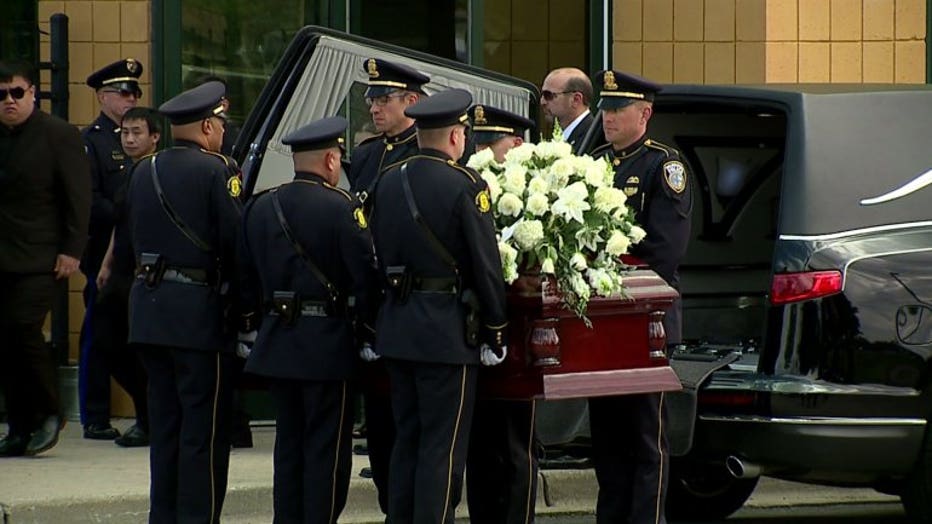 Funeral for Officer Kou Her


"Just goes to show you that we are never truly off duty," said Milwaukee Police Lieutenant Daniel Zidek.

Her's family has said Kou dreamed of wearing the badge like so many who escorted him on this day -- men and women who appreciate the danger of their duty.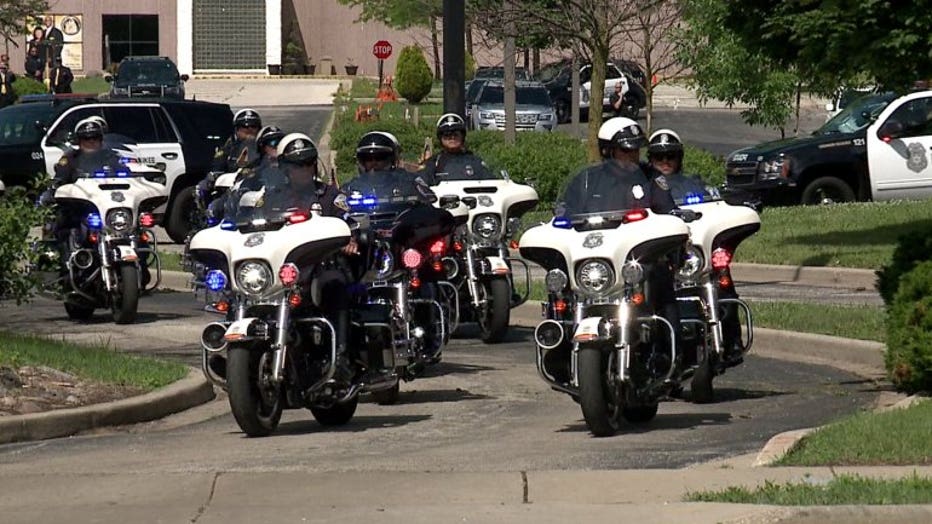 Procession for Officer Kou Her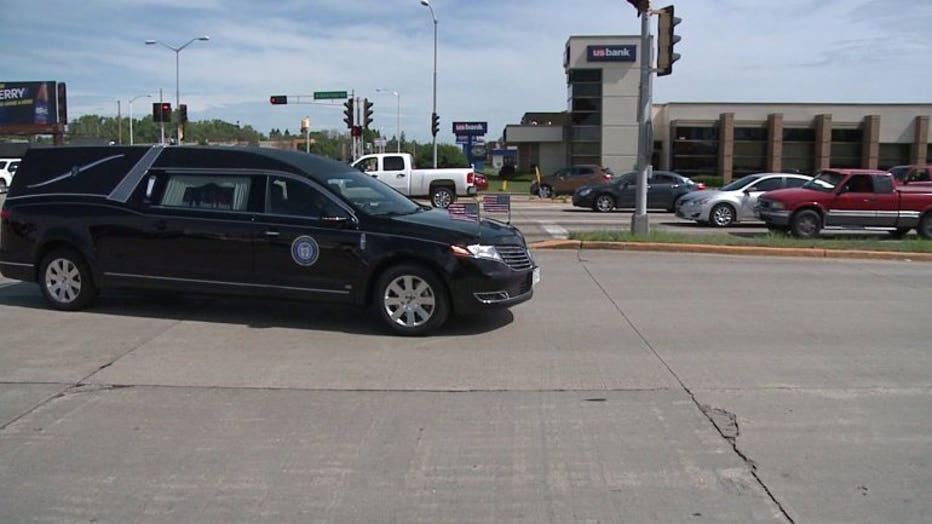 Procession for Officer Kou Her


"Every one of us realizes that any given day that could be one of us," Lt. Zidek said. "It's a risk that we take and it's an understanding that our loved ones at home know we go out to do every day also."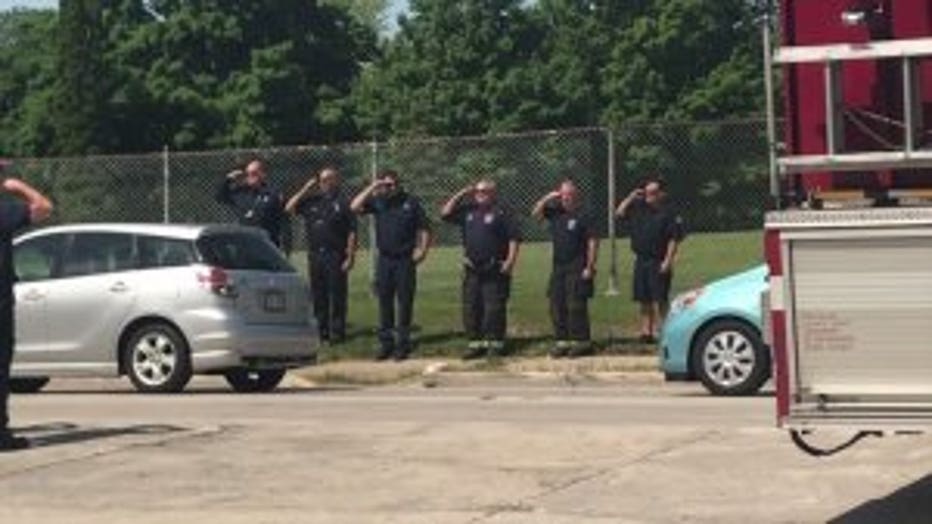 Procession for Officer Kou Her


Officer Her's end of watch comes too soon. But his memory lives on -- forever close to hearts of other first responders.

Officer Her was survived by six brothers, two sisters, and his mother and father — who both served in Vietnam.

Officer Her served with the Milwaukee Police Department for two years. A GoFundMe account has been created by the Her family to help pay for his funeral. CLICK HERE for more information.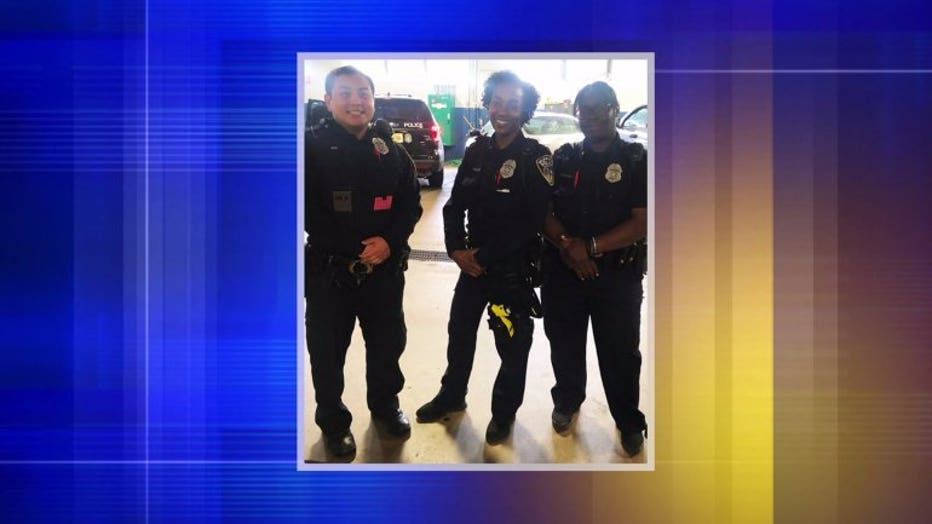 Meanwhile, Dante James, 34, faces one count of homicide by intoxicated use of a vehicle, one count of hit-and-run involving death, and one count of operating while revoked. Prosecutors said he was fired from his job in the hours before the crash on suspicion he'd been drinking. He said he then had some shots at his cousin's house before driving to a bar, where he drank until he was kicked out.

After the crash, prosecutors said James ran from the scene. He was arrested nearby — stumbling, bleeding, and smelling of alcohol. He has four prior OWI convictions, spanning from 2006 to 2018.