'Never forget his service:' Milwaukee's police chief remembers fallen Officer Charles Irvine Jr.


MILWAUKEE -- Milwaukee Police Chief Alfonso Morales and Mayor Tom Barrett spoke to the media on Friday, June 8 regarding Thursday's fatal crash involving Officer Charles Irvine Jr.

"By the grace of God, we have gone 22 years without an on-duty death," Morales told reporters.

Officer Irvine Jr., 23, died after a violent crash near 76th and Silver Spring on the city's northwest side. Irvine and his partner were in pursuit of a reckless vehicle around 5 p.m. Thursday when their squad crashed. Irvine Jr. was a police aide for two years and an officer for nearly two more.

"His fellow co-workers at District 4 remember him as a dedicated servant with a stellar work ethic who never complained," Chief Morales said of Irvine Jr. "He was a funny and quiet officer who did great impersonations and would give the shirt off his back."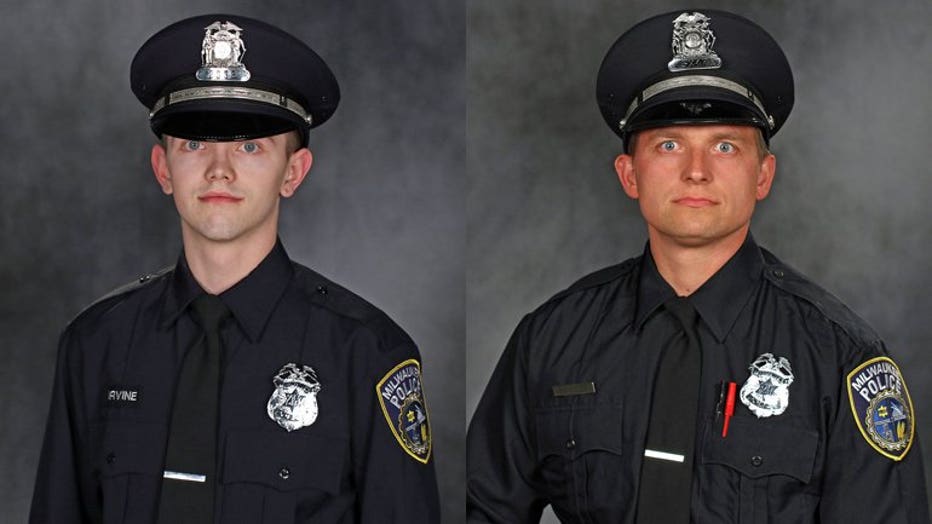 Charles Irvine Jr., Matthew Schulze


The other officer involved in the crash, Matthew Schulze, 36, has been treated and released from Froedtert Hospital. He has been with the Milwaukee Police Department for four years. Morales indicated Schulze was the driver of the squad that crashed.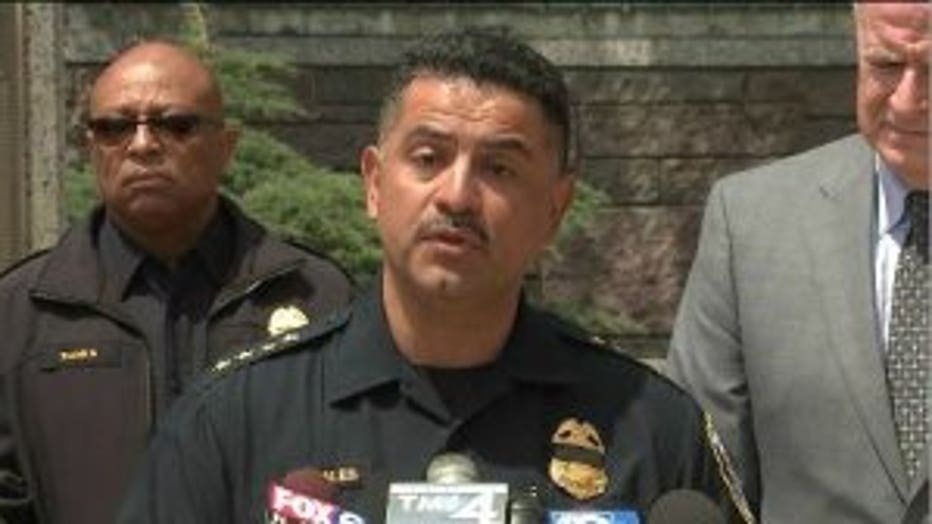 Milwaukee Police Chief Alfonso Morales speaks about fatal crash involving MPD squad


Chief Morales said a 28-year-old man, the driver of the car that was being pursued by Irvine Jr. and Schulze, has been taken into custody. The chief said this suspect has a lengthy criminal history dating back to 2006 -- and it involves several drug-related arrests. Two associates of the 28-year-old man have also been taken into custody.

"To my brothers and sisters in blue here at the Milwaukee Police Department. I mourn with you in these difficult and trying times," Morales said. "We are also extremely appreciative of the support of the Salvation Army's Chaplaincy program as they work with officers at District Four. I'd also like to extend thanks to our law enforcement peers and everyday citizens across the county, state, country, and world for their kind messages."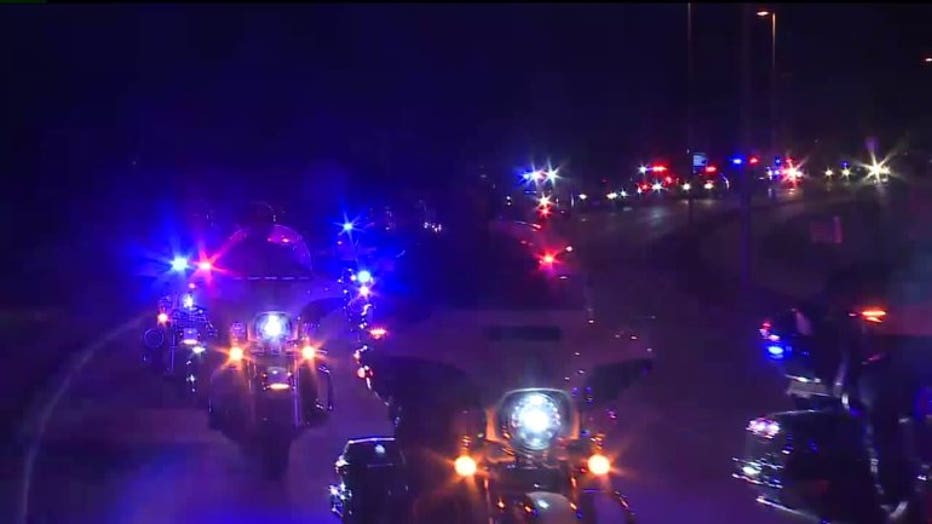 Procession for Office Charles Irvine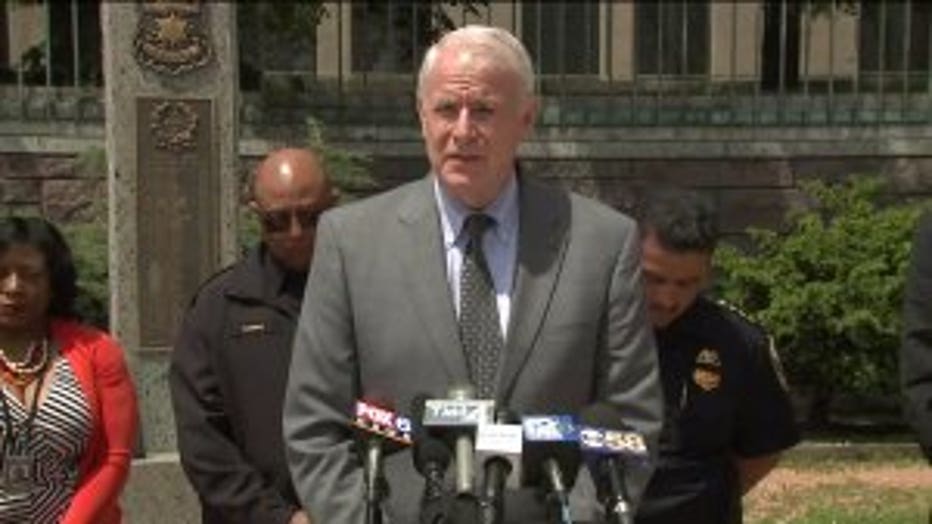 Milwaukee Mayor Tom Barrett speaks about fatal crash involving MPD squad


"I want to extend my condolences to the Irvine family for their loss," Mayor Barrett said. "Officer Irvine dedicated his life, sacrificed his life for the residents of this city; for our safety. He gave up his life for our safety. Every resident should be mindful of that -- and thankful to him for his service."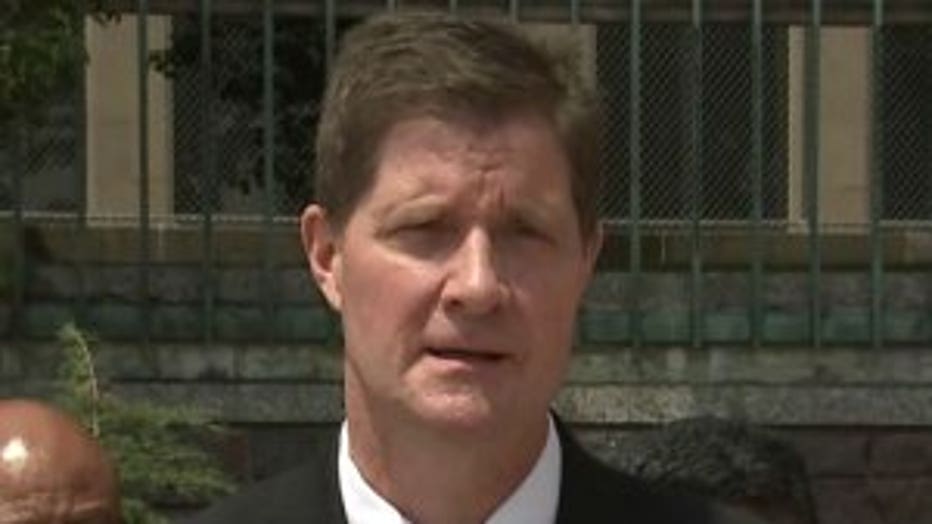 "I want to express my deep sorrow to the Irvine family and to the Milwaukee Police Department members who have lost one of their family members," said Milwaukee County District Attorney John Chisholm.

Chisholm told reporters this case is being reviewed by the homicide unit -- and there will be a thorough review of all the circumstances that led to the crash.