Palermo's, Jen's Sweet Treats show support for Milwaukee police
MILWAUKEE - After Milwaukee Police Officer Peter Jerving was killed in the line of duty, support for the police department continues. Palermo's Pizza offered all officers two free pizzas Wednesday, Feb. 15 – a simple way to say thank them for their service.
"These men and women are putting their lives on the line so that we're safe, and I think it's important to recognize that," said Palermo's President Angelo Fallucca.
MPD Chief Jeffrey Norman said the gesture helps the officers continue to connect with each other after Jerving's death and makes the healing process a little easier.
SIGN UP TODAY: Get daily headlines, breaking news emails from FOX6 News
"Knowing there's this type of support coming from our Milwaukee community means so much to us," Norman said.
The pizzas will be delivered via a drive-thru pizza distribution over several days and shifts during Valentine's week. A few towns over, a local bakery is mixing up something else.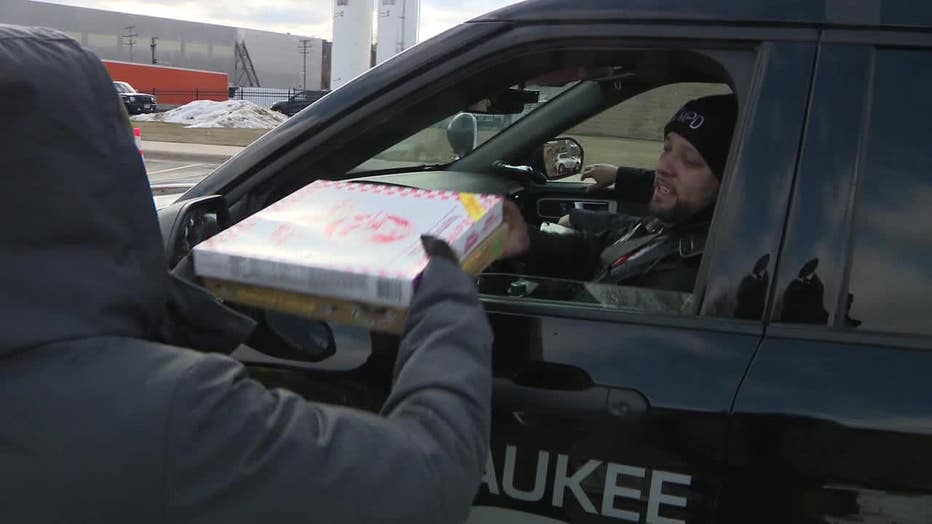 Palermo's Pizza gives away pizzas to Milwaukee police officers
"We have over 200 dozen cupcakes pre-ordered already," said Jen Clark, owner of Jen's Sweet Treats.
Jen's Sweet Treats is donating 100% of its proceeds Thursday to Jerving's family. It is something the Cudahy bakery does for every fallen officer.
"He was a very young officer, I mean younger than my kids," Clark said of the 37-year-old Jerving.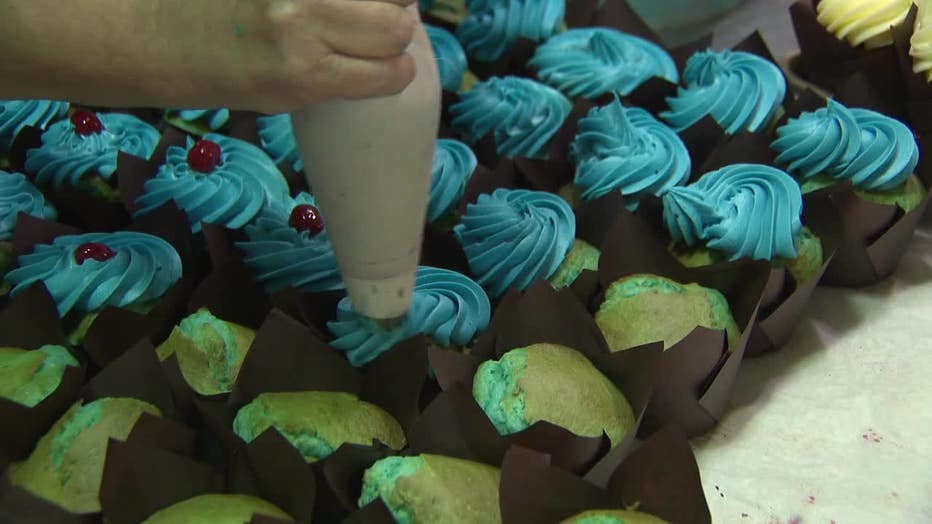 Jen's Sweet Treats prepares for donation in honor of fallen Milwaukee Police Officer Peter Jerving
The bakers plan to spend the entire night prepping for the fundraiser. Far and near, it is the type of community support that shows MPD they're not alone.
Clark they've had so many people pre-order, they stopped taking orders. If you want to partake in the fundraiser, they're opening early at 6:30 a.m. Thursday.
FREE DOWNLOAD: Get breaking news alerts in the FOX6 News app for iOS or Android.
In a news release, Palermo's said:
"Palermo's recognizes the effort and dedication of our Police force and wanted a way to individually thank every employee, from the officers on street patrol to the administrative employees who make sure everything stays organized. MPD has 1,597 sworn officers and 499 civilian employees who work to keep our community safe."