Officer Peter Jerving funeral, public visitation planned
MILWAUKEE - Preparations are underway for Milwaukee Police Officer Peter Jerving's funeral Monday, Feb. 13 – and there will be ways for the public to pay respects.
There will be police protocols to honor the 37-year-old officer, including an honor guard watching over his casket from now until Monday's services. The director of Krause Funeral Home told FOX6 News that the services are a combination of tradition and the family's personal touch.
"When a death happens, it's very difficult for people. Often, it's the worst day of their lives," said Mark Krause.
SIGN UP TODAY: Get daily headlines, breaking news emails from FOX6 News
Jerving, 37, died after a shootout with 19-year-old robbery suspect Terrell Thompson near 14th and Cleveland early Tuesday morning. Both men died. When the death is sudden and tragic, Krause answers the call to help with the process.
"Those add another layer to the complication and difficulty to the grieving process," he said. "Many times, when there is a difficult death like this one, we give the family lots of time."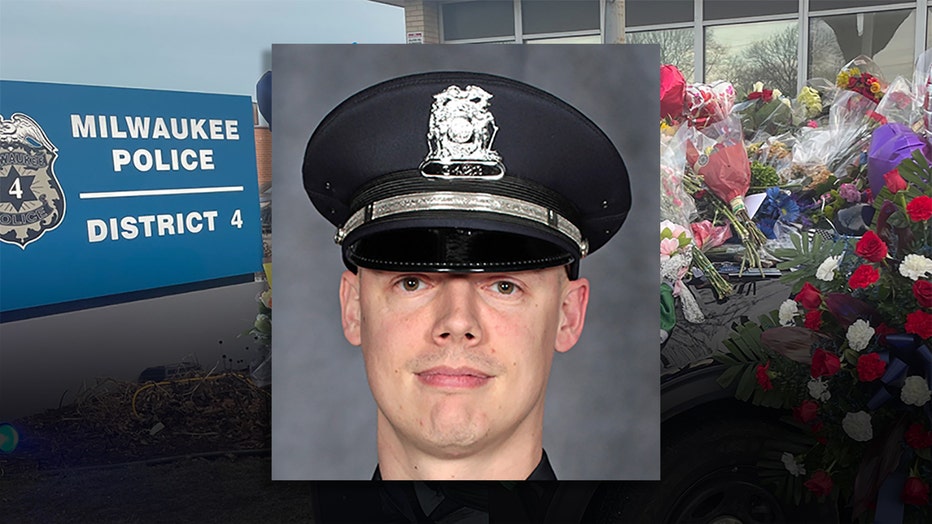 Milwaukee Police Officer Peter Jerving
"With every in-line death, there's often things that are very similar, especially on the side of the law enforcement side," said Krause.
A police procession will carry Jerving's casket to Elmbrook Church, the same church where Rittner's funeral was held. Another procession will then bring the casket from the church to the cemetery. The service will honor the family, too.
FREE DOWNLOAD: Get breaking news alerts in the FOX6 News app for iOS or Android.
"Bringing in those items that help everyone remember him. Things like awards he won, maybe pictures from the past," Krause said. "When a death like this happens, we focus in on the death and what happened, but we forget all about the other parts of the person's life that need to be remembered."
Krause wants everyone to be able to say a proper farewell. 
"We will make sure we honor Officer Jerving in the way he needs to be honored," he said.
A visitation will be open to the public from 9 a.m. to 1 p.m. on Monday, Feb. 13. Krause said he expects thousands of people to attend, including police departments from across the state and country. A private service and a burial will follow.
Flags at half-staff
Gov. Tony Evers on Thursday, Feb. 9 ordered flags to be flown at half-staff for the funeral.
In a letter, a group of four Republican lawmakers criticized the governor for not ordering flags lowered sooner – terming his response "insufficient." State Reps. Barbara Dittrich (R-Oconomowoc) and Bob Donovan (R-Greenfield) were among that group.
A lifelong Milwaukee resident and decorated officer, Jerving was honored by the police department in fall 2022 for saving someone's life in June. The Milwaukee Police Department said he received the award "for heroically providing lifesaving care to a shooting victim during extremely dangerous conditions." Officer Jerving grabbed a fire extinguisher and helped save a man in a burning vehicle who had been shot.
A memorial to remember the fallen officer formed at Milwaukee Police District 4. A squad outside the police station was draped with a flag. Passersby left bouquets of flowers and other items.