Republican National Convention: Milwaukee, Nashville top 2 contenders
MILWAUKEE - The Republican National Convention's site selection committee has whittled down potential host cities for 2024 to Milwaukee and Nashville, FOX6 News confirmed.
If Milwaukee wins its bid, money would flood the regional economy – upwards of $200 million helping local businesses and taxpayers.
As many as 45,000 people could pack the Deer District, with them cash for hotels, rentals cars and food and drink.
SIGN UP TODAY: Get daily headlines, breaking news emails from FOX6 News
"I don't think we should look at this whether it's a red or blue thing, we should look at it as it's green, right?" said Omar Shaikh, co-owner of 3rd Street Market Hall. "It brings hundreds of millions of dollars to our city, and really helps all the businesses, surrounding businesses, too."
3rd Street Market Hall was a stop in February when the RNC decision-makers were in town. A canceled flight kept RNC Chairwoman Rona McDaniel at home then; on Wednesday, she got a makeup.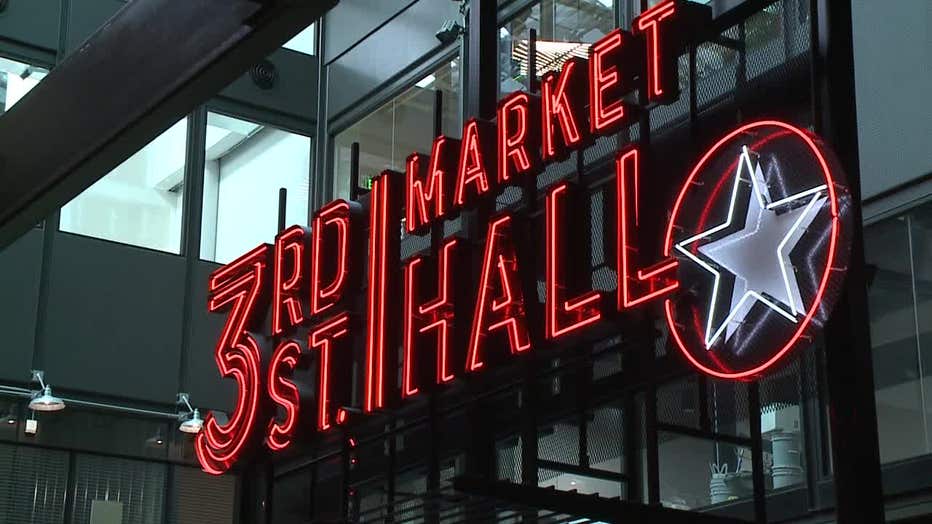 3rd Street Market Hall, Milwaukee
"All I can say is we felt really good about it. She seemed to have gotten all of the information she needed," said VISIT Milwaukee's Claire Koenig. "We did what we needed to do."
VISIT Milwaukee is leading the city's pitch. The organization showed the chairwoman convention sites – Fiserv Forum and the Wisconsin Center.
Democrat and Acting Milwaukee Mayor Cavalier Johnson has also made his pitch.
FREE DOWNLOAD: Get breaking news alerts in the FOX6 News app for iOS or Android.
"I'm talking to Republicans on a daily basis, it seems," Johnson revealed in a March 16 debate. "Even just today, was speaking with the chairwoman of the Republican National Committee here in Milwaukee."
McDaniel ate dinner at Carnevor steakhouse, also co-owned by Shaikh.
"I had to ask: 'How did Nashville do, right?" he said. "She said they did really well, and it's gonna be a tough decision. So I think we have our work cut out for us. I do feel like it's ours to lose."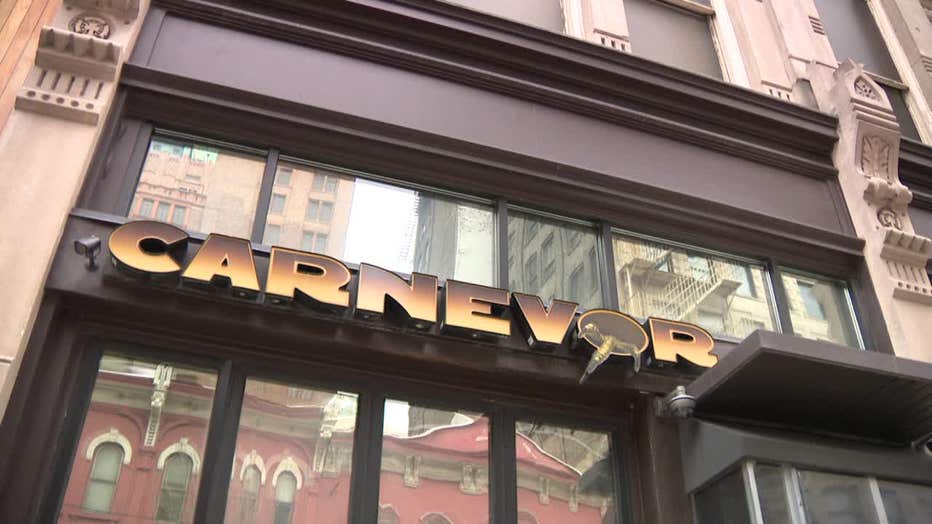 The two cities go head-to-head next Tuesday, March 22 in Washington, where both teams will make their final pitch. A final decision is expected this summer.
"It's our shot to really showcase our city on an international level. And boy, it would be amazing to win this," said Shaikh.
Politico was the first to report Milwaukee and Nashville as the two finalists.
RNC committee's February visit
FOX6 News reported on the February visit of RNC's site selection committee.  It included a cocktail reception and dinner at Lake Park Bistro.
During that meeting, Johnson pitched the city and earned praise from Reince Priebus, former chair of the Republican National Committee and Republican Party of Wisconsin.
"These guys put on such an incredible show. And the mayor – honestly - he was great," Priebus said on The Jay Weber Show at the time. "Continuing the tradition of Democratic mayors being great hosts for the Republican National Committee. This guy Johnson, he was fabulous."
Put on by VISIT Milwaukee, the February visit started off at Potawatomi Hotel & Casino. There, FOX6 learned Milwaukee's police and fire chiefs presented their safety plan.
The group then toured Maier Festival Park, headed to the Riverside Theater and had lunch at the newly-opened 3rd Street Market Hall. Some in the group took time to play bags as area politicians look to land the convention and its estimated $200 million economic impact. The group also stopped at the market hall's Selfie Museum, the Wisconsin Center and Fiserv Forum.
"We know how to have a good time in Milwaukee," Paul Farrow, Waukesha County executive and Republican Party of Wisconsin chair said during the original visit "I think what they realized, from the committee that was here from Milwaukee, is we're ready to have a good time. Show them that we can keep everyone safe, but we can show the world and be impressed with."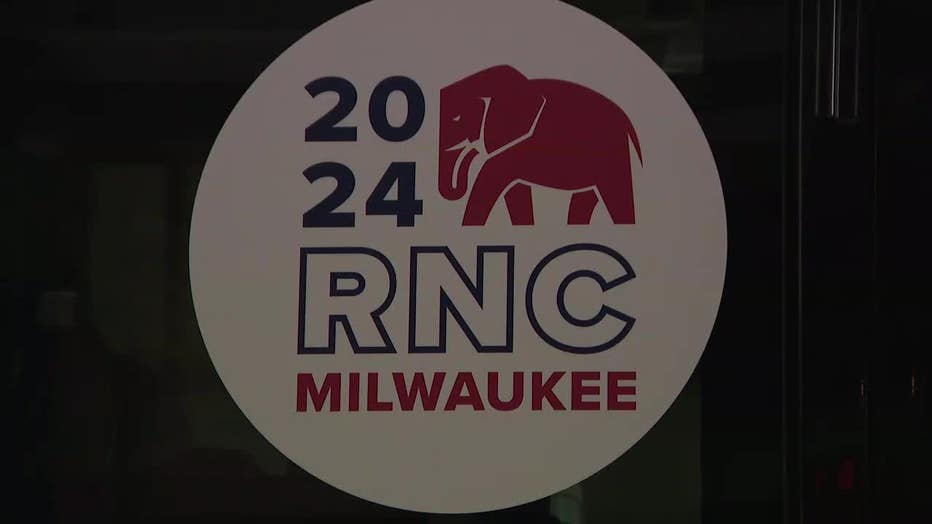 2024 Republican National Convention Milwaukee rendering
Some of Wisconsin's appeal is its position as a manufacturing and battleground state, where the last few presidential races have been decided by roughly 20,000 votes.
"I think it's between Nashville and Milwaukee," Priebus told Weber in February. "I think Milwaukee's a much better pick. It's not because I'm from Kenosha. I believe in battleground states for conventions. I think it can help.
"If you come into Milwaukee, you own the city. You are it – and number one they want you, and they need you."
Previously, Salt Lake City and Pittsburgh had been named as cities under consideration to host the 2024 convention. Both are now out.
An announcement on the 2024 convention plans is expected this summer.
Official statements
Spokesperson for Acting Milwaukee Mayor Cavalier Johnson:
"At this point the Mayor will defer to Visit Milwaukee for any comment on the possible Republican convention here. The Mayor is supportive of the effort.  He looks forward to the economic impact and the worldwide attention a major political convention might bring to the city,"
RNC Senior Advisor Richard Walters:
"The RNC is very appreciative of the overwhelming interest and competitive bids from cities across the country, especially Salt Lake City and Pittsburgh, to host the 2024 Republican National Convention. We look forward to entering the final stages of the selection process and delivering an incredible convention for our Party."
Butch Spyridon, CEO of the Nashville Convention & Visitors Corp." 
"We have no new or additional information about Nashville's RNC bid other than what has been reported in the press.  We continue to work with the state on the bid. In general, we do not comment on any bid while it is in the competitive process."