Milwaukee's McKinley Beach redesign, repairs get funding from county
MILWAUKEE - Milwaukee's McKinley Beach may have swimmers back sooner than expected. County officials on Wednesday, July 13 signed a bill to start reconstructing the area.
What once was a beach filled with summer fun has been closed since 2021 due to dangerous rip currents. Over the past few seasons, several people drowned or nearly drowned in the waters.
"We're a great city by a Great Lake, and for part of our community not to enjoy it, one of the most beautiful beaches in the entire state of Wisconsin and the country," County Supervisor Sheldon Wasserman said. "Having these fences up there and having the seagulls represent what we should be doing – we should be out there in the water. We should have families on the water in a safe environment, and this will do it."
SIGN UP TODAY: Get daily headlines, breaking news emails from FOX6 News
Milwaukee County hired a company to study the water and barriers. Now, there is a plan to make it safer for swimmers.
"We found out at specific times and specific waves, the water creates rip currents – more in the southern section of it," said Wasserman.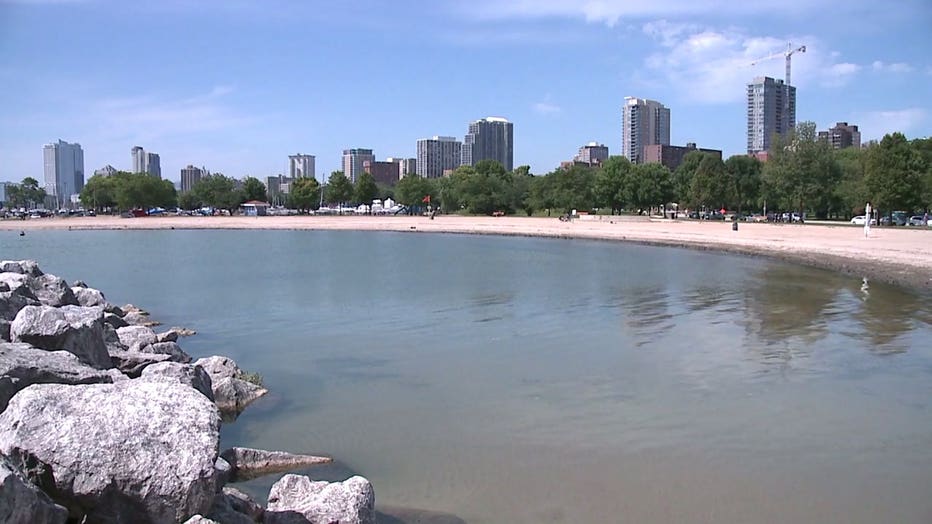 McKinley Beach, Milwaukee
The bill, which County Executive David Crowley signed Wednesday, provides funding toward the redesign and reconstruction of McKinley Beach after the study and recommendations from experts for safe beach conditions.
"It's taking steps to reopen this beach – and bringing it back to its original design with some additional safety measures," Crowley said.
FREE DOWNLOAD: Get breaking news alerts in the FOX6 News app for iOS or Android.
"We're going to take sand from outside – further out into the lake – (and) bring it back in, bring up the water levels to about two feet," Wasserman said. "That creates a safer environment, dramatically safer environment."
Experts say McKinley Beach's design from 1989 was correct, but was not maintained. The county plans to rebuild it the same way. As long as it's maintained properly, it should last 15-20 years – but more funding will be needed.
"Signing this legislation really kick-starts that," said Jim Tarantino, deputy director of Milwaukee County Parks. "It puts the funds aside so that we can start the design and construction process, and we will begin that immediately."
Milwaukee County will now look for a vendor to design and construct the beach, which will cost more than $700,000. Leaders hope to reopen the beach by next summer.