Milwaukee mail carriers robbed; 8 men accused, organized crime ring
MILWAUKEE - Prosecutors say an organized crime ring in Milwaukee preyed on letter carriers for months. At least eight men are accused of sticking up carriers, stealing special keys, getting into mailboxes, stealing checks, and passing them off as their own – all to the tune of thousands of dollars.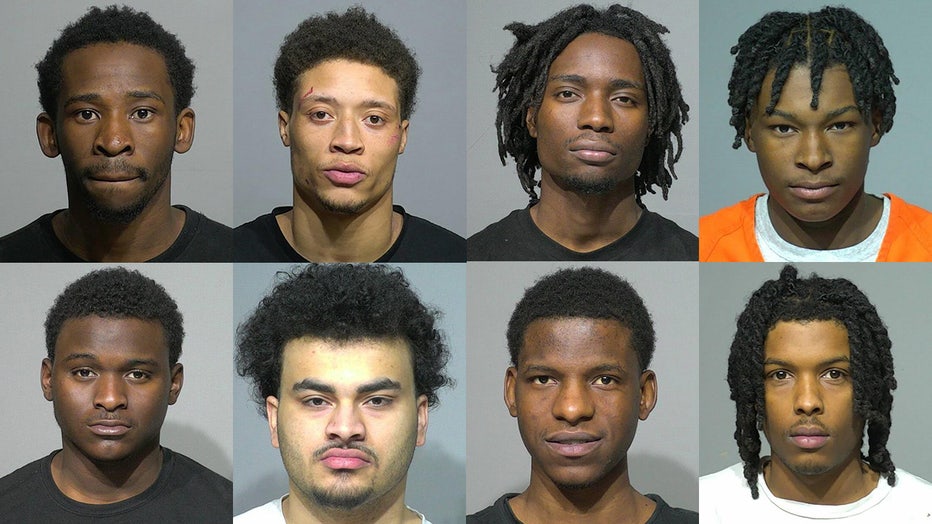 Top left to right: Abdi Abdi, Darrion Allison, Huria Abu, Anterian Williams. Bottom left to right: Amaurie Smith, Jessie Cook, Hussein Haji, Kaperion Gatson
In March, a mail carrier was making his rounds hear 38th and Ruby in Milwaukee. That is when prosecutors say two men pulled guns on him and stole a special key to get into mailboxes. More than a month later… 
"Defendant is part of a criminal gang that robs mail carriers at gunpoint," Arthur Thexton, Milwaukee County Assistant District Attorney.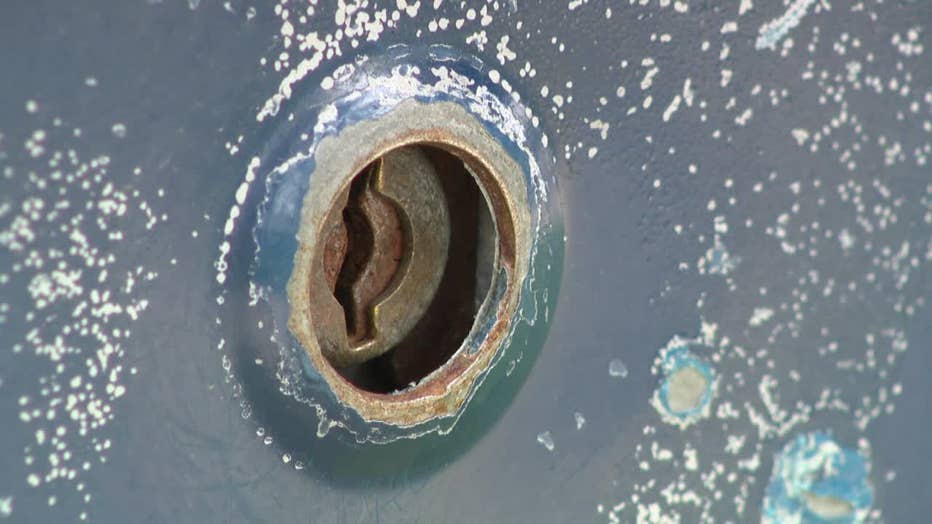 "Mail is stolen, checks are taken out and checks are washed," said Brittany Kachingwe, assistant district attorney.
Abdi Abdi and Darrion Allison made their first court appearances on Tuesday, May 2. They are charged with armed robbery and stealing mail along with another man.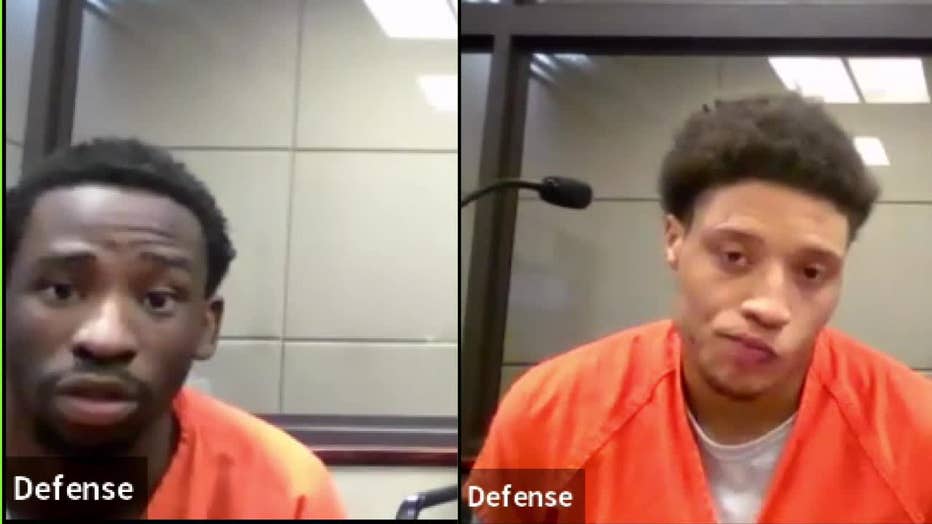 Abdi Abdi, Darrion Allison
"Mr. Abu has been named as the ringleader of the crew that has been going around and robbing mailmen, as well as stealing the mail and washing the checks," Kachingwe said.
SIGN UP TODAY: Get daily headlines, breaking news emails from FOX6 News
Prosecutors point to 20-year-old Huria Abu as the so-called "Don" of the group of five. It is an investigation that goes back to at least October. 
With armed robberies or mail thefts in Milwaukee, they ramped up beginning in February – three in March, including in Butler, and two in April. 
"It's a real fast situation... Boom, They're on me, I'm being robbed… The members never had a clue that it could be an organized group of people that are perpetrating these things, so it was never really a thought on their minds," said Dave Skowronek, National Association of Letter Carriers Branch 2.
The crime spree comes at a time that mail carriers see continued threats.
FREE DOWNLOAD: Get breaking news alerts in the FOX6 News app for iOS or Android
The feds charged several people in connection with the murder of Milwaukee mail carrier Aundre Cross earlier this year. Just last week, Milwaukee police said a mail carrier was robbed at gunpoint near 88th and Chambers. 
"It's always been an issue, It's escalated greatly the last several years," Skowronek said. 
PHOTO GALLERY
"I do find that $200,000 cash is an appropriate amount of bail in this case," said Susan Roth, Milwaukee County Circuit Court Commissioner.
Abu remains jailed as do Allison and Abdi – on $100,000 each. 
Some of the co-defendants in the accused crime ring were indicted by a federal grand jury earlier this year – and prosecutors say more federal charges are likely.