'Drug toxicity' infant death, Milwaukee man sentenced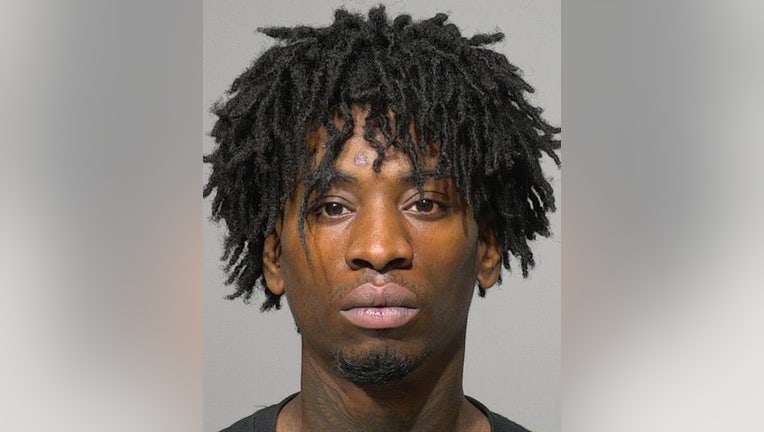 article
MILWAUKEE - A Milwaukee man has been sentenced to 11 years in prison for the 2021 "acute drug toxicity" death of a 1-year-old child.
Keshonn Baker, 26, pleaded guilty in December 2022 to felony child neglect (consequence death). In addition to prison time, Baker was sentenced to nine years of extended supervision. 
Milwaukee firefighters were called to a Riverwest home in August 2021. According to a criminal complaint, the 1-year-old was unresponsive with "blood coming from the nose, but no other significant visible injuries." Despite lifesaving attempts, the child was pronounced dead at the scene near Booth and Hadley.
SIGN UP TODAY: Get daily headlines, breaking news emails from FOX6 News
Baker "reported that (the child) fell off the couch earlier in the evening," per the complaint. He told police that the 1-year-old "rolled off the couch and onto the floor" while watching a movie, but that the child "immediately got up" and kept playing. Baker did not believe the child was hurt.
A short time later, Baker told police according to the complaint, he rocked the child to sleep – and fell asleep himself. He said he woke up 30-40 minutes later and tried to wake up the 1-year-old, who was face-down and unresponsive on the couch. Baker said he then called 911.
FREE DOWNLOAD: Get breaking news alerts in the FOX6 News app for iOS or Android.
In the kitchen of the home, police found four clear plastic baggies. Per the complaint, each of the baggies contained separate substances that were suspected to be marijuana, cocaine, methamphetamine and fentanyl. In an interview with police, Baker admitted the substances were his, specifically that the marijuana was for his personal use and that he "intended to sell the remaining drugs."
An autopsy found the child had no observable physical injuries, but that the child's blood "revealed the presence of fentanyl and cocaine." The Milwaukee County Medical Examiner's Office determined the cause of death to be "acute drug toxicity."