Milwaukee honors fallen firefighters; 141 who died in line of duty
MILWAUKEE - Milwaukee honored firefighters that have died in the line of duty on Wednesday, Oct. 6. 
"Over the last 146 years, a lot has changed. Technology has improved, training has improved, clearly, the equipment that firefighters use has improved," said Milwaukee Mayor Tom Barrett. "But the one thing that has not changed is the courage; the courage that's needed to be an effective firefighter, the courage to put oneself in harm's way when others are running away or avoiding a problem."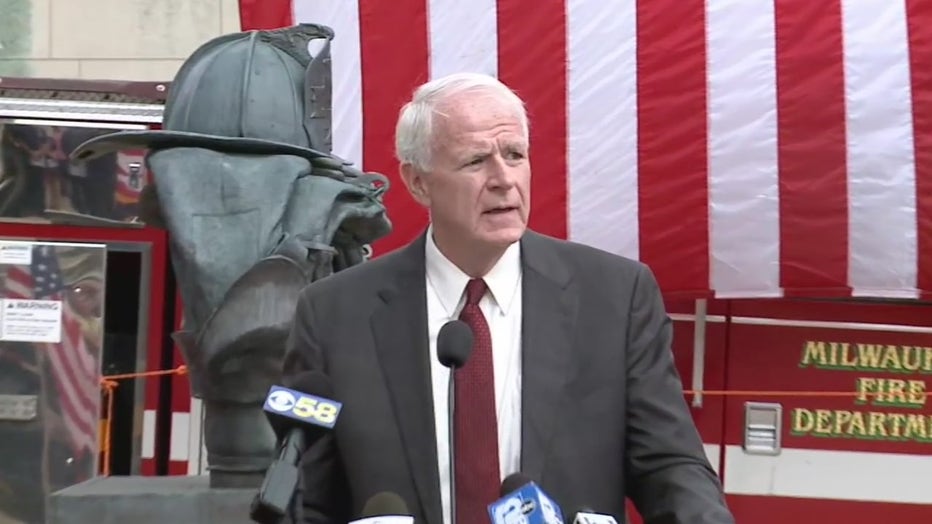 Milwaukee Mayor Tom Barrett
The mayor, along with other city and county leaders, attended the ceremony at the Milwaukee Fire Department Headquarters at 7th and Wells. 
Milwaukee Fire Chief Aaron Lipski say it is important to honor the fallen because they cared about the community and the people who live there.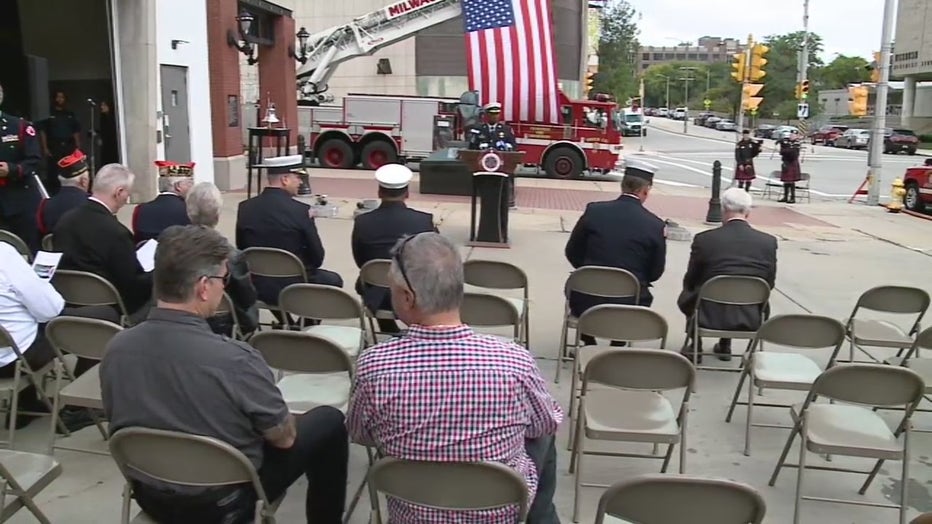 Milwaukee Firefighter Memorial ceremony
"The best way we can honor these folks that gave their lives is to do everything in our collective power to prevent another loss," Lipski said.
SIGN UP TODAY: Get daily headlines, breaking news emails from FOX6 News
The chief also mentioned the mission of the Milwaukee Fire Department has never been swayed by loss among the ranks.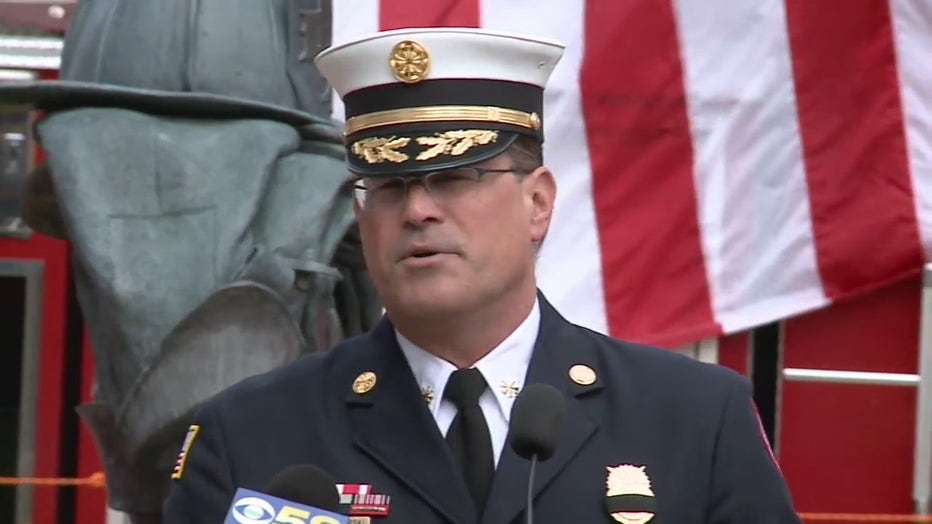 Milwaukee Fire Chief Aaron Lipski
"When someone picks that phone up and calls 911, your Milwaukee Fire Department and all the other fire departments that you see here and across the nation, we are going to go," said Milwaukee Fire Chief Aaron Lipski. "We are going to go quickly. We are going to go without regard for who we're going there to help or what neighborhood they live in. We are going gusto."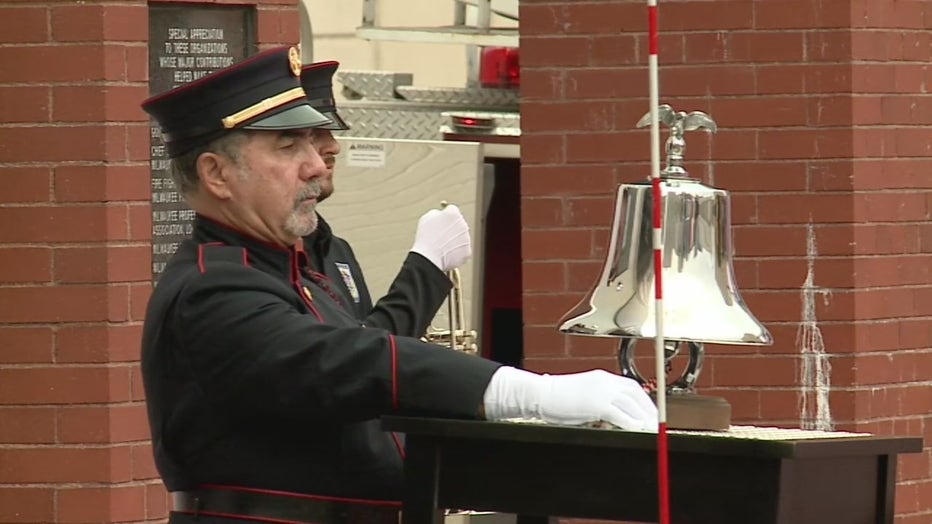 Milwaukee firefighter memorial
In the history of Milwaukee, 141 members have died in the line of duty.