Milwaukee freeway reopens: Shooting reported on SB I-43
MILWAUKEE - The Milwaukee County Sheriff's Office (MCSO) reopened southbound I-43 from Locust Street to the Marquette Interchange around 1:30 p.m. on Tuesday, Aug. 2 after completing an investigation of a reported shooting incident. 
The incident started around 11:30 a.m. MCSO deputies responded to a citizen reporting that their vehicle had been shot at and struck several times on southbound I-43. One bullet passed through the rear passenger compartment of the victim's vehicle, entering one door and exiting the other. Nobody had been sitting in that back seat.
Officials say a preliminary investigation suggests this was not road rage incident, but rather a possible misunderstanding that had occurred a short time before the shooting at a retail store near the intersection of 5th and Center. Officials say one of two victims may have picked up property belonging to another person. Following the possible misunderstanding at the retail store, the other property owner allegedly pursued that victim to a nearby residential address, verbally berated the victim, and proceeded to follow the victim onto I-43, officials said.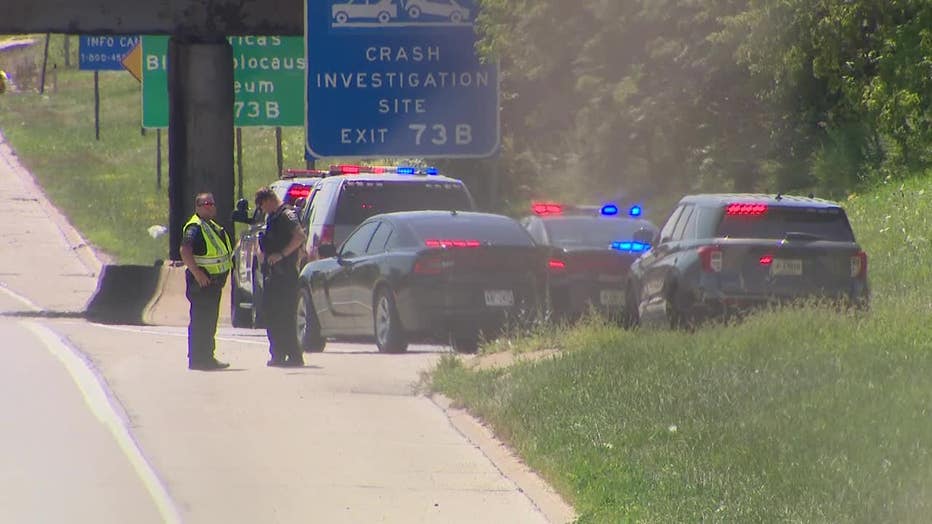 Search for evidence after reported shooting on southbound I-43 in Milwaukee
According to the victim, the vehicle in which she was a front seat passenger was tailgated by the other property owner's vehicle, which ultimately sped away. Right behind the other property owner's vehicle, another vehicle – a black SUV of unknown make and model – pulled adjacent to the vehicle the victim was in, and someone in the rear passenger compartment lowered the window, and opened fire on the victim's vehicle, striking it several times.
SIGN UP TODAY: Get daily headlines, breaking news emails from FOX6 News
The driver of the victim vehicle suffered a small cut on his head – possibly caused by glass from the shattered driver's side window and shattered windshield. His passenger – the other victim, the individual who may have inadvertently picked up property that didn't belong to them – was not hurt.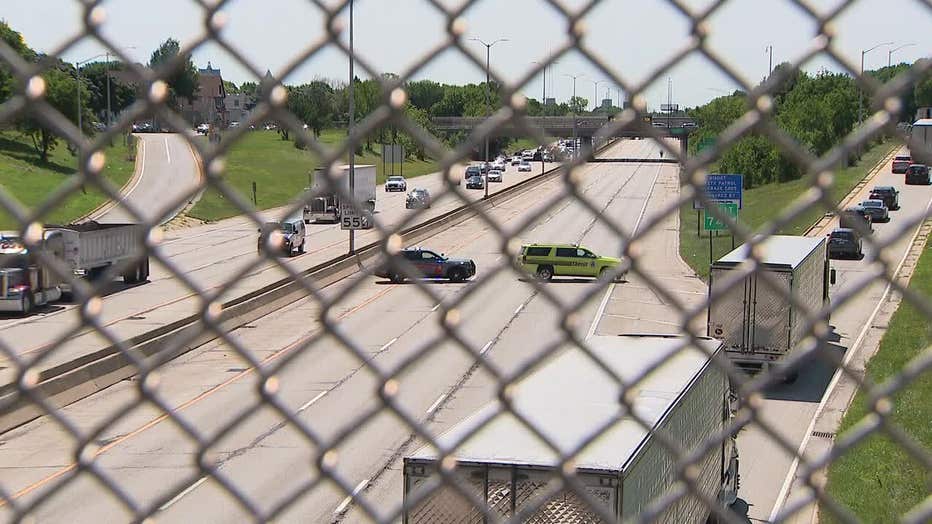 Search for evidence after reported shooting on southbound I-43 in Milwaukee
Deputies searched the stretch of interstate for evidence. Traffic backups were in excess of five miles at one point during this investigation, officials say.