Milwaukee Fire Cadet Program: Family calls for change, FPC stands by it
MILWAUKEE - At 19 years old, he thought he had his future all sorted out. A Menomonee Falls man applied and gained acceptance into the Milwaukee Fire Department's cadet program. The program is a pipeline to employment within the department. But two days before the start of training, he lost his spot -- and now, the family tells FOX6 News the program should change.
Continuing a legacy
Nathan Lang started classes at the University of Wisconsin-Whitewater, but realized he needed something more hands-on.
"I just felt like it was time for a change and I needed to go take advantage of something that has just been in the back of my head my whole life, to fight fires," Lang said.
So, the nephew and grandson of Milwaukee firefighters took steps to follow in their footsteps. He applied to the MFD's cadet program in early 2022. 
Lang said he spent hours in the gym preparing for the physical fitness portions of the application process. Still, he focused even more time on the written exam and in-person interview, so that he could earn a spot in the program. And he did, receiving word of his conditional offer on July 20.
"You feel good about yourself knowing that you set out, you had a goal, and you achieved that goal," Lang said.
Pre-employment process 
There were just four steps stood between Lang and that spot: a psychological evaluation, a medical exam, a drug test, and a background check.
The Milwaukee Fire & Police Commission, which handles the application process, emailed Lang the instructions. The email said the appointments must be scheduled by July 29 and completed before the Aug. 22 start date. The email adds that any candidate could be disqualified if they fail to appear for their appointments.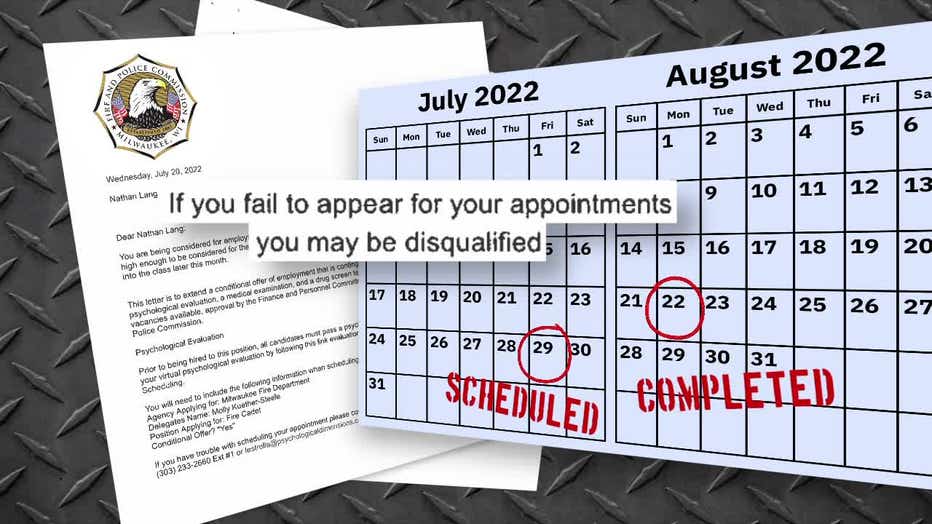 "It would be awesome to see your son walk across that stage during graduation and receive his badge, you know," said Scott Lang, Nathan's father. "It would be phenomenal."
Scott said everything seemed good to go, until Nathan called him just two days before the start of training.
"And [he] said, 'Dad, I just received an email that I'm out.' And my initial reaction was, what," Scott said.
On Monday, Aug. 15, the third-party company responsible for the psychological evaluation emailed Nathan after his appointment. They needed his primary care provider to sign an additional form to explain his prescription for Fluoxetine. Nathan said he took it to his doctor's office on Wednesday, Aug. 17, and told them he needed it done by Friday.
"They said, 'Ok, we'll get it taken care of. Thank you. Have a nice day,'" Nathan said.
But the form never made it to the Fire and Police Commission, because his doctor was out of the office that week. Instead, his doctor submitted the form with a letter, asking the commission to consider the vacation when assessing his delayed paperwork. Still, Nathan's spot was gone.
"It just leaves a hole in your heart," Nathan said.
Flawed hiring process?
The Langs tell FOX6 News they think the hiring process is flawed. They take issue with the fact that applicants are allowed to schedule evaluations so late in the process, when they learned the company can take up to three to five days to return results.
FOX6 News brought the family's questions downtown to the commission. Leon Todd is the executive director of the Milwaukee Fire & Police Commission.
"I understand that this is a rigorous process," Todd said.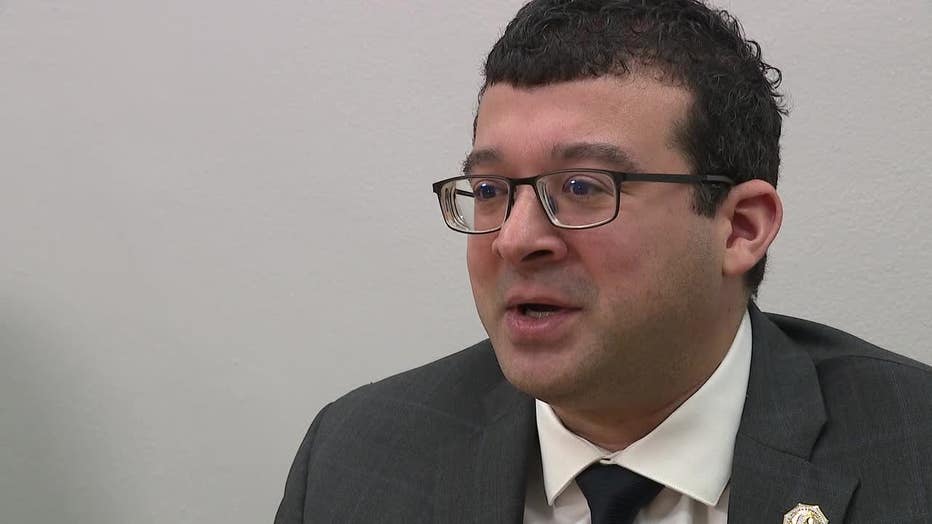 Leon Todd, executive director of the Milwaukee Fire & Police Commission
The commission first formed the cadet program in the 1990s -- then retooling it in 2012 to recruit more firefighters directly out of Milwaukee Public Schools.
"It's a labor pool and a pipeline that refreshes every year, and it was a way for us to also impact, in a very positive way, our diversity inside the Milwaukee Fire Department," said Milwaukee Fire Chief Aaron Lipski.
The cadet program is set up as a two-year apprenticeship-style program for people between the ages of 17 and 19. The city pays the cadets around $33,000 a year to learn everything they need to be a quality firefighter.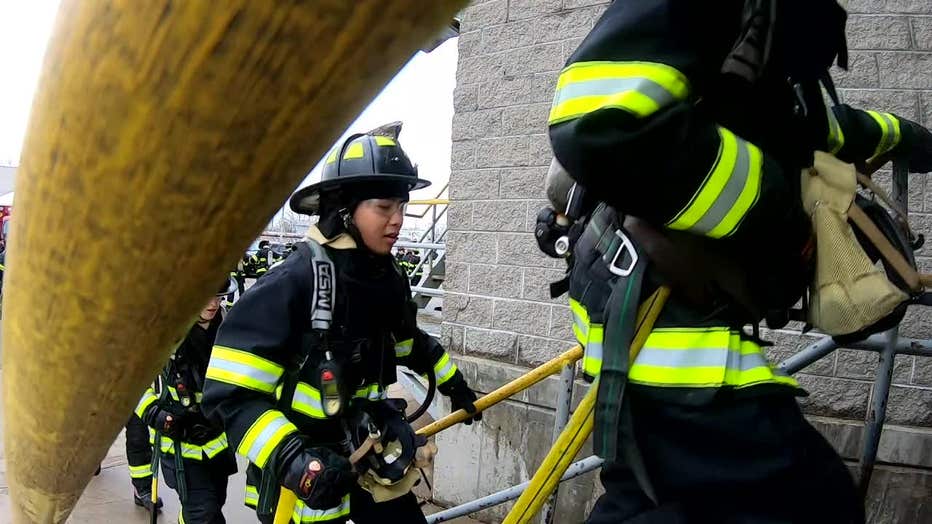 Milwaukee Fire Cadet Program
Chief Lipski said the benefits don't stop there.
"It's so multiversal, they're really coming out with way, way more than I had only coming through a 16-week academy. And I had a heck of a lot of training," Lipski said.
Milwaukee Fire Chief Aaron Lipski
That is part of the reason why Todd said the deadlines and pre-employment requirements are necessary.
"We have to make sure that all the candidates are qualified and fit for this job, and we do have to be fair to other candidates in the process who do follow the rules," Todd said.
Todd would not comment on a specific candidate, but he did tell FOX6 News the process is designed to be fair. He said the commission communicates deadlines with candidates through emails and via text messages, though FOX6 News found no warnings about the potential for follow-up on certain appointments.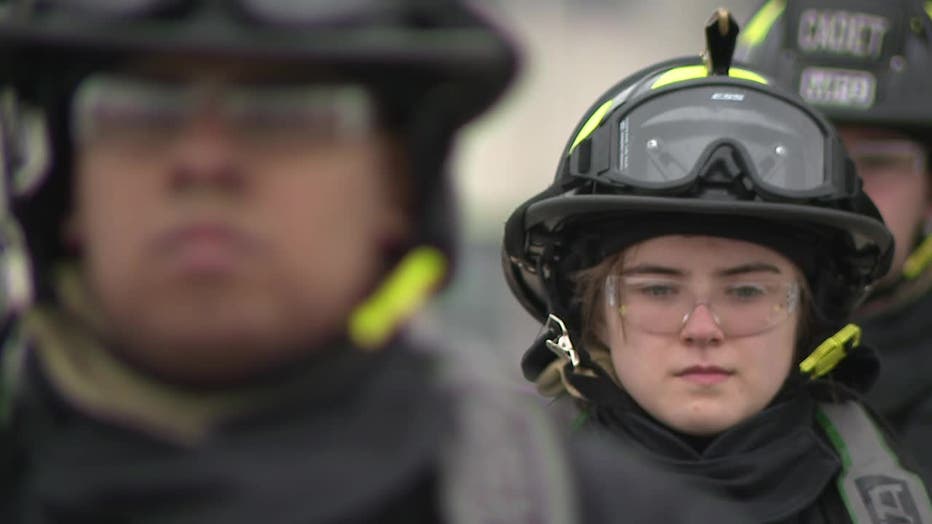 Milwaukee Fire Cadet Program
"If candidates timely schedule their psychological evaluations, though, medical holds are very much the exception, not the rule," Todd said.
"Do you understand the frustration of where they're coming from," FOX6's Sam Kraemer asked.
"Well again, I'm not going to comment about any individual candidate's case. I can say we provide clear notice and communicate with all the candidates. They are informed an offer is conditional, and it's conditioned on completing all the steps in the process," Todd said.
The commission encourages candidates who do not make the cut to apply again next year. But Nathan, now 20, aged out of the program.
"I dropped out of college. I quit my part-time job," Nathan said.
Nathan still hopes to find a way in and continue his family's legacy however he can, which could include applying to the department's standard application and academy.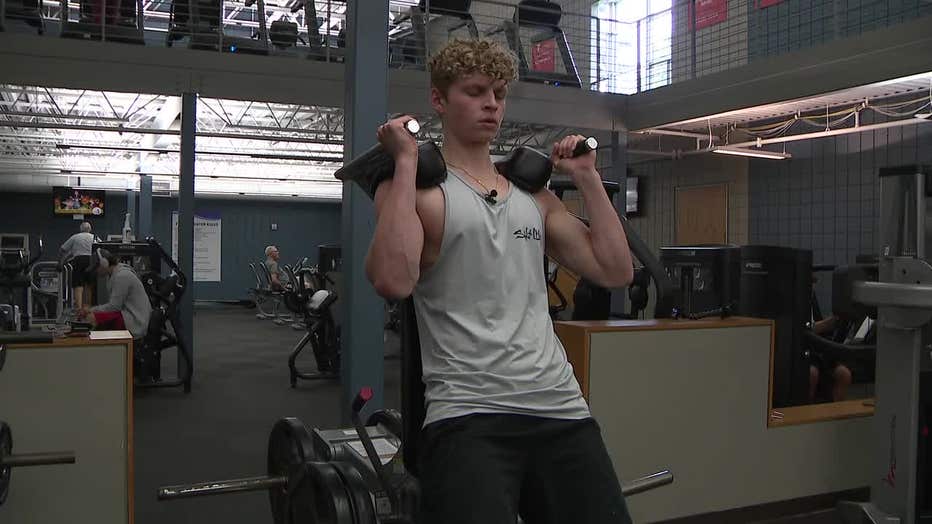 It isn't just Lang on the outside looking in. A FOX6 News open records request found seven canceled appointments for last year's cadet program class. It is not clear why the other appointments were canceled.