Milwaukee indoor mask mandate; Common Council OKs ordinance
MILWAUKEE - The Milwaukee Common Council on Tuesday, Jan. 18 approved an ordinance to bring back a citywide indoor mask mandate. Acting Mayor Cavalier Johnson has promised to sign it.
The measure cannot take effect until the acting mayor signs it. The city clerk told FOX6 News on Tuesday that he sent the necessary paperwork to the mayor, who was out of the office at the time.
The mandate, which would apply to anyone ages 3 and older in indoor, public spaces, would expire on March 1. There are no fines for breaking it.
SIGN UP TODAY: Get daily headlines, breaking news emails from FOX6 News
"No fines, no tickets. No nothing. so basically this is telling folks, what this amounts to is they've already recommended that people wear masks," Alderman Bob Bauman said. "This is saying: We really, really recommend it now. This is a recommendation, folks. It's not a mandate of anything."
The ordinance states that the Milwaukee Health Department can enforce the rule by sending a letter to a business upon a first complaint. Upon a third complaint, the health department may visit and write a written statement. That statement would then be added to the business' file, which could impact it during license renewals.
"A business could be deemed, when it is time for their renewal via warning letters, suspensions or even possible non-renewal if they're not being good actors when it comes to the mask ordinance," said ordinance co-sponsor Alderwoman JoCasta Zamarripa.
Milwaukee Health Commissioner Kirsten Johnson said she does not have the staff to enforce the ordinance.
"We are really limited on our staff, much like health care. We're heavily focused on testing and vaccination efforts," she said. "At this time, we do not have the capacity to enforce it, and we're going to be collecting information as calls come in. But that is the most we can do right now."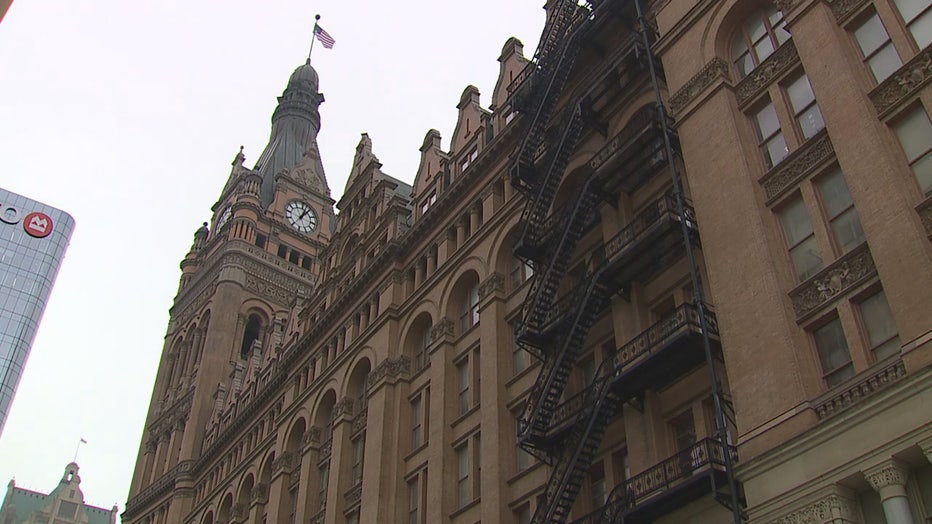 The acting mayor called the mandate reasonable and says he wants it to be education.
"I'm not interested in the health department being punitive towards businesses or being punitive towards individuals," Acting Mayor Cavalier Johnson said. "What I would like to see is education and a push towards vaccination."
FREE DOWNLOAD: Get breaking news alerts in the FOX6 News app for iOS or Android.
Sponsors of the measure defend it as a needed tool in the fight against COVID-19.
"Businesses can put something up on the door that says it's a current government mandate, and I hope that helps as we move forward," said Alderwoman Marina Dimitrijevic. "Again, if we can reduce transmission, we can get back to something that feels a little bit healthier and back to normal. We have to do all we can."
Twelve Common Council members voted "yes" on the ordinance. Alderman Scott Spiker abstained, while Alderman Mark Borkowski cast the only "no" vote.
"Let's not kid ourselves. It's a paper tiger. I'm not going to be part of this, because it just doesn't make sense to me," Borkowksi said. "I go back to my district, which I abut West Allis and Greenfield, where literally a street is a difference between Milwaukee or a West Allis, or Milwaukee and a Greenfield.
"It's like there's an electromagnetic force field that the virus supposedly knows that: Wear a mask in Milwaukee, but you don't have to across the street."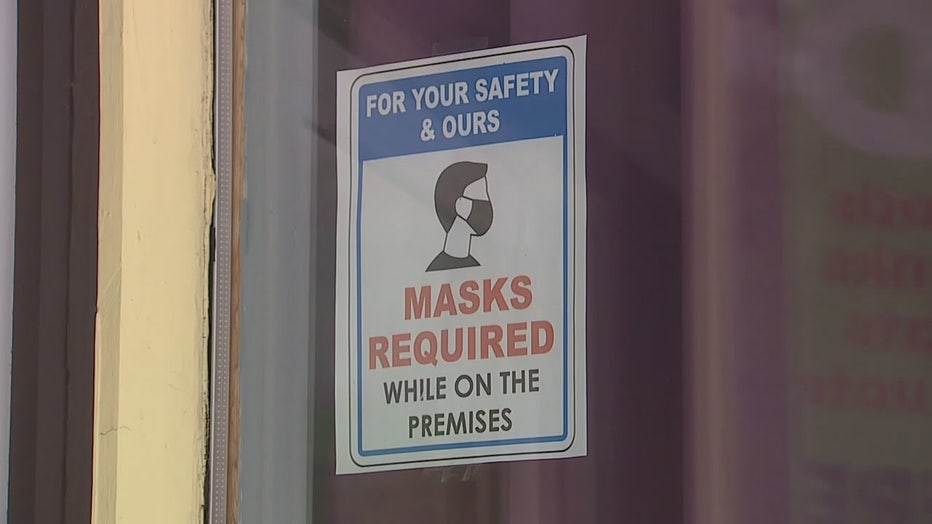 Supporters of the ordinance pointed out that there are still people dying from complications of COVID-19.
"I'm attending a wake this Friday for a 40-year-old woman who died of COVID. Yes, she chose not to be vaccinated. But nevertheless, these are real losses that we are experiencing in the most diverse city of the great state of Wisconsin," Zamarripa said. "Again, another reason why I think we need to pass this mask ordinance today."
The mandate provides a number of exemptions, including for sports, performers or anyone eating or drinking. 
The Common Council could revisit the issue when it meets on March 1, the mandate's expiration date.
Metropolitan Milwaukee Association of Commerce (MMAC) statement:
"We continue to have significant concerns about the mask mandate passed by the Milwaukee Common Council on Tuesday.
"This mandate shifts the burden of convincing people to wear masks entirely to businesses and their front-line employees. It requires employees to act as the 'mask police.'
"The mandate also carries the threat of an arbitrary and drastic enforcement provision: the possibility that a business may not have its license renewed based on the individual actions of customers. There are no clear guidelines on what actions would threaten a revocation of a business's license to operate.
"This mandate applies a geographic patchwork approach to regulation with no real effect on stopping the spread of COVID."