Drunk driving enforcement, Memorial Day weekend patrols ramps up
GREENFIELD, Wis. - There will be plenty of cars on the road this Memorial Day weekend – including those that can pull you over.
Law enforcement agencies across Wisconsin are getting behind a shared mission. FOX6 News rode along with the Greenfield Police Department Friday, May 26 for a closer look.
"The nice weather, people are itching to get out of their houses, be outdoors again," said Capt. Matt Borchardt.
SIGN UP TODAY: Get daily headlines, breaking news emails from FOX6 News
While a lot of people are making plans on where they'll be over the weekend, police got together in Greenfield to drive home a message.
"Don't get behind the wheel of a car drunk," Borchardt said.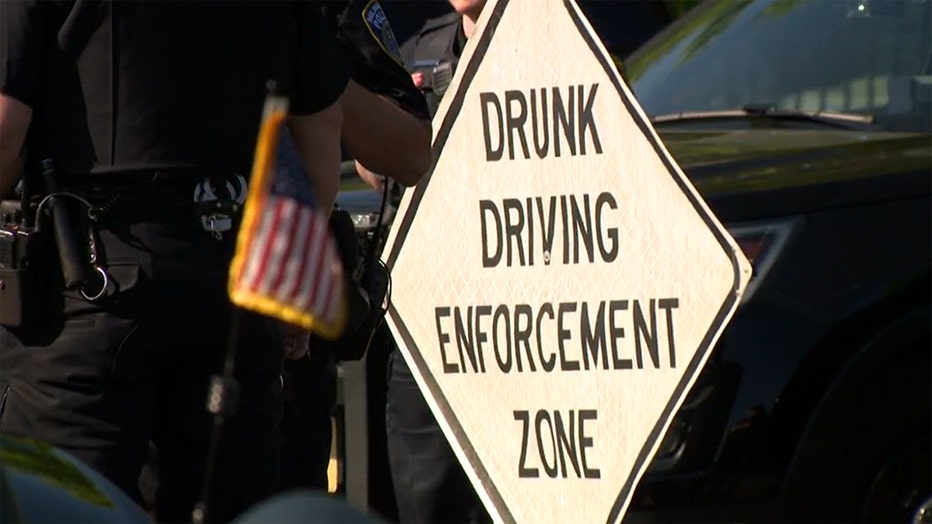 Greenfield police prepare for Memorial Day weekend traffic enforcement
There are a few considerations you should have before getting in your car, because you don't want to end up in the back of a police car.
"I'm just trying to watch traffic, also keep you guys safe," said Officer Adan Franco, keeping an eye out for signs of impairment. "Things where it appears someone's not paying attention, slow reactions.
"Speed is a pretty common one as well."
FREE DOWNLOAD: Get breaking news alerts in the FOX6 News app for iOS or Android.
FOX6 was with Franco for a traffic stop that ended with a warning, but he said if there was any indication of impairment – that would've been a different story.
"The violence that happens in crashes can be pretty surprising, even slower-speed crashes. If there's impairment it's pretty easy to get behind the spirit of keeping the roads safe," he said.
"You're putting the safety of other motorists at risk, and sometimes those consequences can be fatal," said Borchardt.
It's why the Southeast Wisconsin Impaired Driving Task Force, made up of more than 40 law enforcement agencies, is making sure to get more officers on the lookout for impaired drivers this weekend.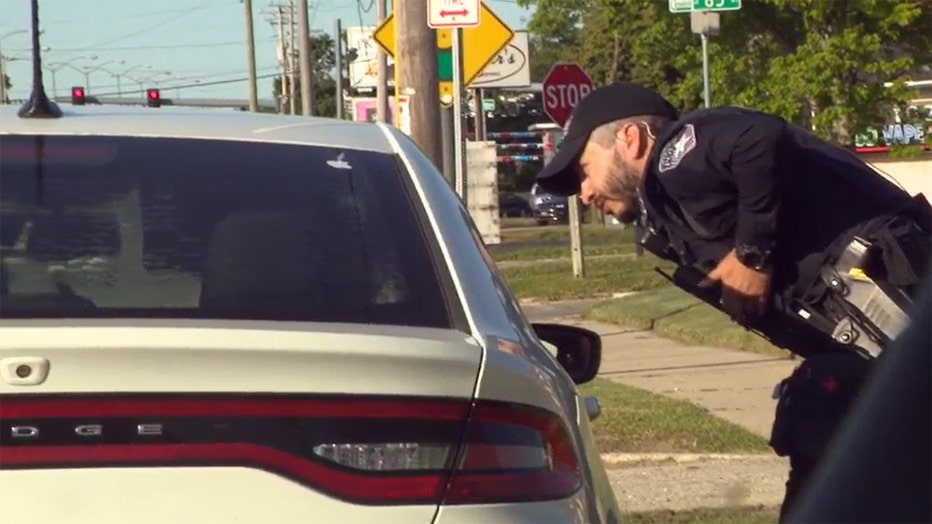 Greenfield police conduct a traffic stop
"It's safety, everyone's safety," said Franco.
Franco said it helps make sure you're here for future holidays, too.
"Let's all enjoy the weekend and the weather but make sure we can all get through safely, so we can do it again," he said.
Police said OWI task force officers will be out in full force, arresting drunk drivers throughout the summer during events like Summerfest and Wisconsin State Fair as well.