MCTS Bus Rapid Transit construction breaks ground
MILWAUKEE - Construction for a rapid bus route that will connect downtown Milwaukee to Wauwatosa broke ground Thursday, June 10.
The East-West Bus Rapid Transit (BRT) project has been in the works for years, being touted as a first-in-the-state undertaking.
The BRT will use battery-powered buses and promises to bring relief to the region's most congested corridor.
"The buses are too slow. I'd rather call an Uber, or I might jump on a scooter," said Milwaukee resident Mario Hearvey.
To move the electric buses quickly, stop lights will give them priority. They will also have some exclusive traffic lanes.
"This BRT is a BFD," Milwaukee County Executive David Crowley said.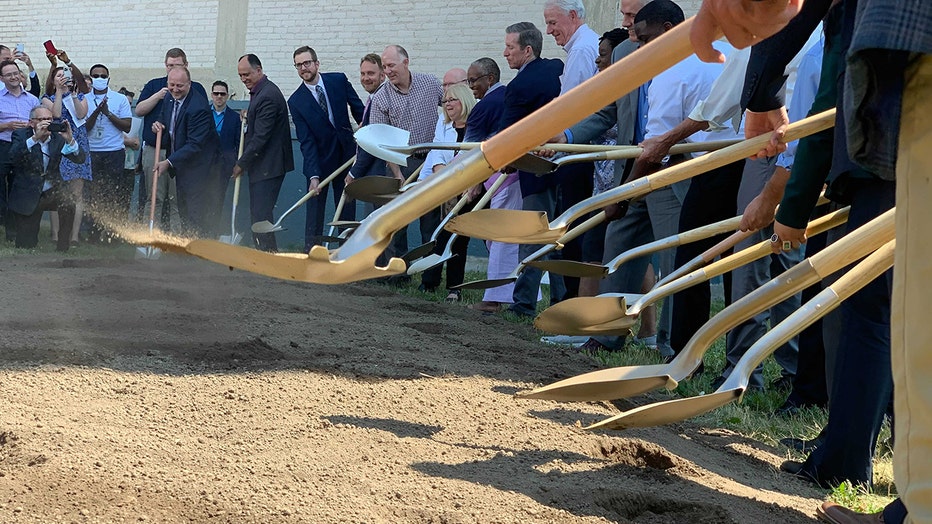 Groundbreaking ceremony for the MCTS Bus Rapid Transit project on June 10, 2021.
Coming in late 2022, the BRT route will operate primarily along Wisconsin Avenue, Bluemound Road and a portion of 92nd Street to connect downtown and the Marquette University area and the Milwaukee Regional Medical Center.
In total, each route will run nine miles and include up to 17 stops, using 33 stations. One of those future stopes was the site of Thursday's ceremonial groundbreaking at 27th and Wisconsin.
"Whether it's helping kids get to school, workers get to work or encouraging visitors to stop at one of Milwaukee's great restaurants or small businesses. The BRT will make it easier to get around," said Gov. Tony Evers.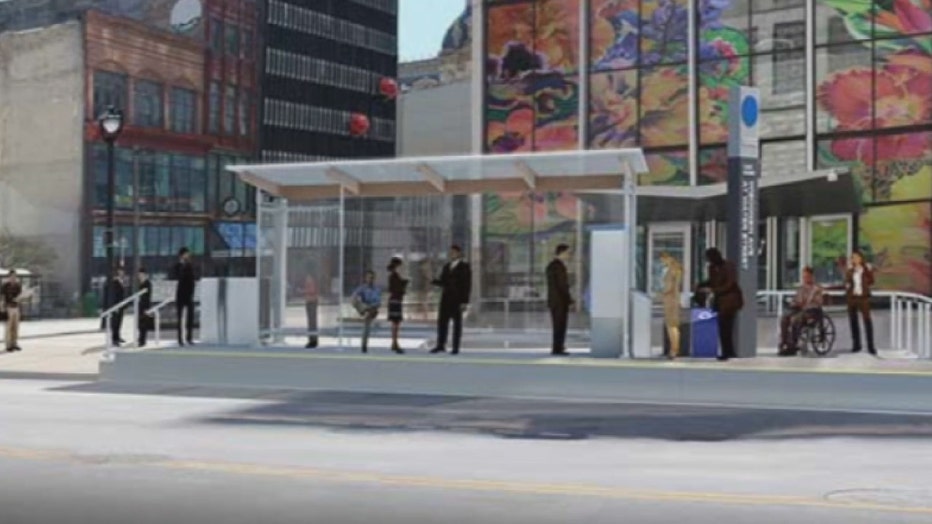 Rendering of an MCTS East-West Bus Rapid Transit (BRT) project station. 
By car in the middle of the day, it takes roughly 23 minutes to complete the route from one end to the next. The estimated travel time of the BRT will be under 40 minutes. 
"We have an early 20th-century transit system right now. We need to have a 21st-century transit system, and this ceremony today is the beginning of that," said Wauwatosa Mayor Dennis McBride. "If we're going to compete with our communities around the country, around the world, we have to have a 21st-century transit system."
Hearvey wishes he had the option earlier – like when he welcomed a baby.
"Hospitals do not allow you to leave without a car. But, we still did anyways. We took the bus and it took a long time," Hearvey said. "I'm just going to be serious with you. That's what normal people do. They take the buses everywhere."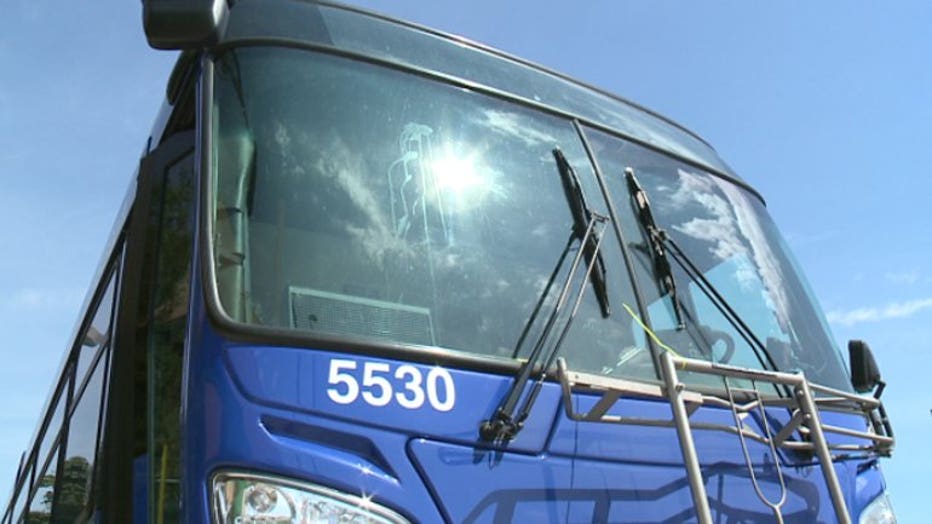 Construction is already underway at the Watertown Plank Road park and ride lot.
BRT buses are expected to run every 10 minutes during the morning and afternoon commutes. Digital displays at stops will let riders know exactly when that bus will arrive. 
Fares will be the same as other Milwaukee County Transit System buses – currently, $2 per ride using the app or M-CARD.
FREE DOWNLOAD: Get breaking news alerts in the FOX6 News app for iOS or Android