Marquette University: COVID vaccine required for students in 2021-22
MILWAUKEE - Marquette University students will need to prove they are vaccinated, get an exemption, or be booted from class. It goes into effect for the 2021-22 school year and does not apply to faculty or staff. The due date to upload proof of vaccination or get the exemption is Aug. 1, in order to take classes in the fall. 
"I think it's just safer for the students and the teachers and the professors in general and the Milwaukee community," said Tara St. Amand, Marquette education student.
The requirement will come in the same semester the university plans to return the vast majority of classes to in-person. In the fall of 2020, 45% of classes were online, 23% were hybrid, and 32% in-person.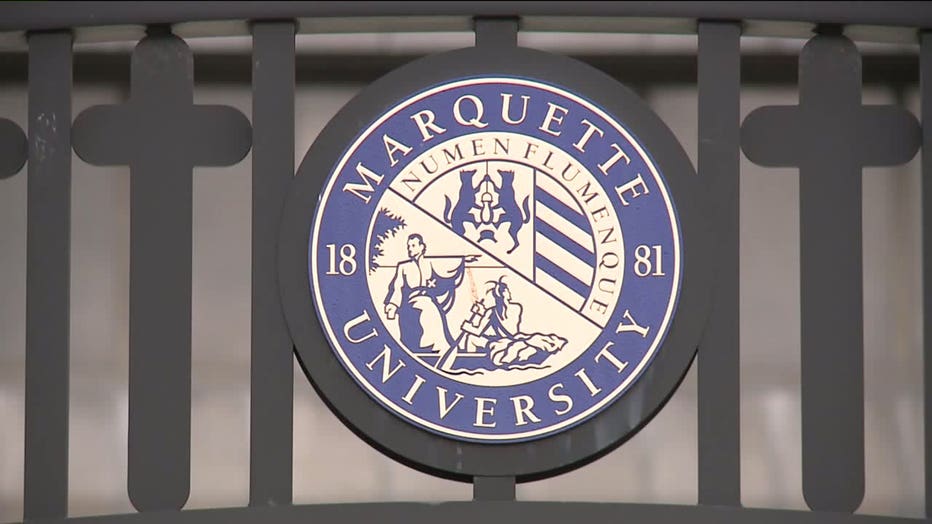 "I think it's a good thing. It's just another layer of protection helps people feel comfortable, especially because Marquette is planning to be all in-person in the fall. Makes people more comfortable being on campus," said Emily Zalinski, Marquette physical therapy graduate student.
The university president explained the reasons in an e-mail to incoming and current students.
"A vaccinated student population will allow us to provide you with a richer in-person experience, reduce testing and let you interact more freely across campus," said Michael Lovell, Marquette University President.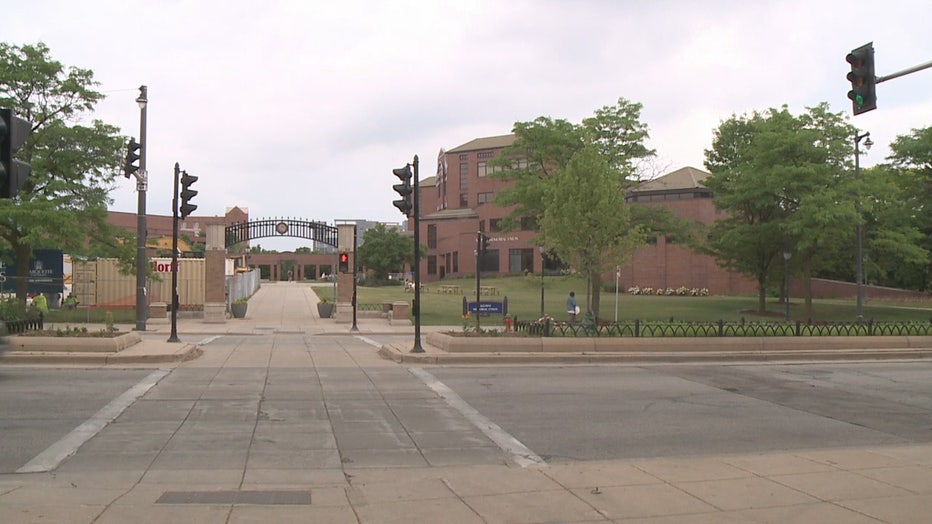 Marquette University, Milwaukee
"We can be social again, we can start doing stuff, like I play a lot of sports and I'm happy to be able to play 5 on 5 basketball again, for example," said Adam Puchalski, Marquette bio-mechanical engineering student. 
The school is offering exemptions to its COVID-19 vaccine mandate – for medical, religious, or personal conviction reasons. These students will have to submit a form acknowledging the public good of being vaccinated – and the personal risks of not.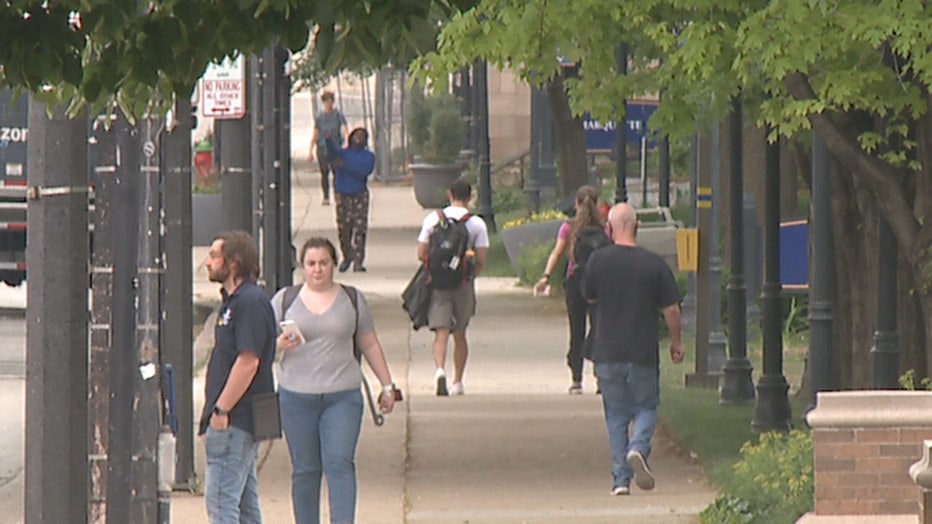 "I read the whole letter, and it was like if you have religious beliefs or personal convictions, you don't have to, you just talk to the nurse. So with that, I was like, OK, that's fine. Marquette is just doing their best to ensure herd immunity and just make sure we're all safe," said Oluwapelumi Oguntade, Marquette marketing student, who is vaccinated.
Some students questioned the mandate.
"As a private institution, they are able to mandate such things," said senior and Marquette College Republican member Miranda Spindt, who questions why faculty and staff are not under the mandate. "It seems hypocritical for them to require us to get it but not themselves."
Spindt added, "Lastly, the punishment for not getting vaccinated is harsh and unnecessary. I would assume that a majority of students will get vaccinated anyway, and if 70% is the threshold for herd immunity, something I think a college campus can easily attain, then punishing the minority of students is completely uncalled for as the risk of all students would be mitigated. Losing a whole semester, or possibly a year, of education because you are not vaccinated is incredibly unfair. I would hope that the university at least reimburses students who are removed from classes, something they did not specify."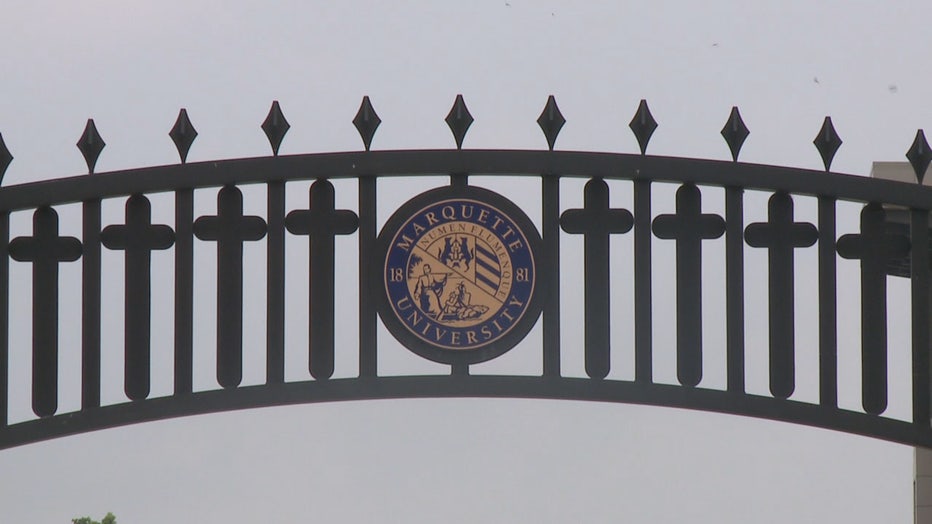 Marquette University, Milwaukee
"I haven't met anymore who is opposed to it. I think people are proud to get their vaccines, I mean the people I associate with," said St. Amand.
FREE DOWNLOAD: Get breaking news alerts in the FOX6 News app for iOS or Android
Marquette's fully vaccinated students will be able to stop their daily COVID-19 symptom tracking. Students getting an exemption will still have to do that screening and COVID-19 testing. 
Marquette's president said he made the decision after consulting with health experts. Lovell says the decision was endorsed by the university's COVID-19 Response Team, the University Academic Senate Executive Committee, the Staff Senate and the Graduate Student Organization. 
The Marquette move is different from what the University of Wisconsin System is doing. President Tommy Thompson said he will not mandate the COVID-19 vaccine.