Somers House tavern shooting; Rakayo Vinson sentenced, life in prison
KENOSHA, Wis. - The Kenosha man convicted of shooting and killing three people, wounding three others, at The Somers House tavern in 2021 will spend the rest of his life in prison.
Rakayo Vinson, 26, was sentenced Tuesday, Nov. 15 to three consecutive life sentences without the chance of parole – plus three 25-year sentences. A jury found Vinson guilty in January of three counts of first-degree intentional homicide and three counts of first-degree attempted homicide. 
The shooting killed three Kenosha men: 24-year-old Cedric Gaston, 26-year-old Atkeem Stevenson and 22-year-old Kevin Donaldson.
SIGN UP TODAY: Get daily headlines, breaking news emails from FOX6 News
According to prosecutors, Vinson got into a fight at the bar and opened fire as he was leaving on April 18, 2021. Video showed Vinson exchanging fire with Donaldson outside the tavern. Donaldson left in a car but later died at a hospital, prosecutors said.
Justin Haymond, Jordan Momani and Kevin Serratos were wounded but survived, according to the criminal complaint.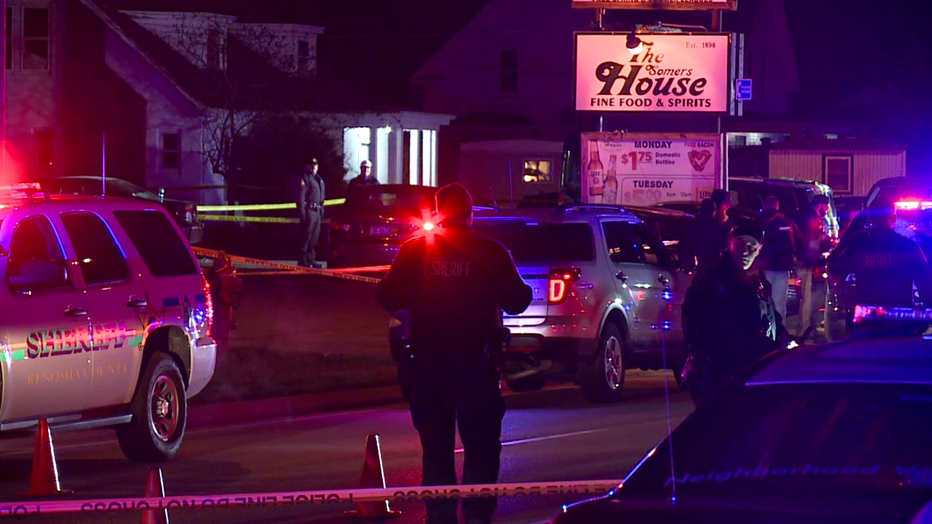 Somers House tavern shooting
In an interview with Vinson, detectives state Vinson admitted that he was present at the tavern and was involved in a fight. A criminal complaint states Vinson admitted to having a gun during the encounter, that things "popped off" and that he "blacked out and s*** went down." The complaint states Vinson told detectives that they would never find the firearm. 
"Rage like that demonstrated by the defendant in this case must be severely punished," Assistant District Attorney Rosa Delgado said.
FREE DOWNLOAD: Get breaking news alerts in the FOX6 News app for iOS or Android.
During sentencing, victims' families spoke about how their lives were forever changed. Vinson offered no remorse.
"I hope you get everything that is coming to you," said Chanicka Parker, Donaldson's mother.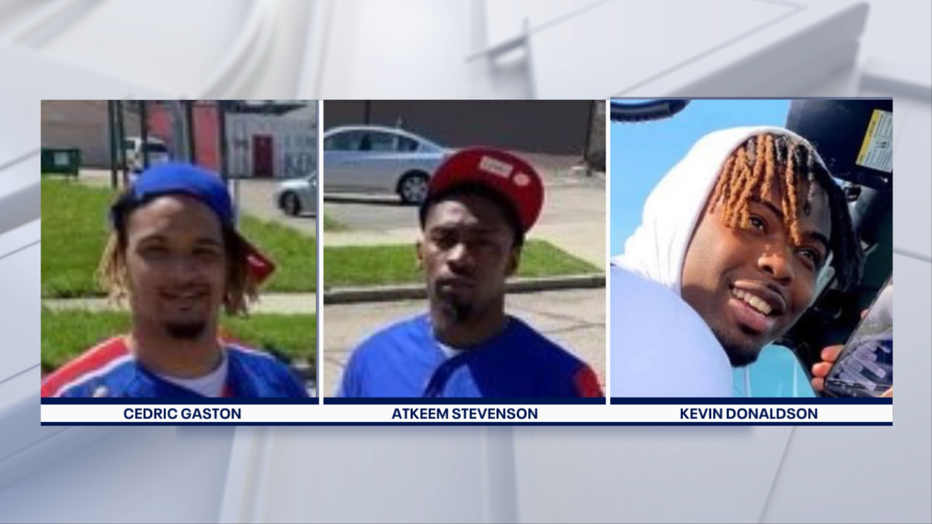 Cedric Gaston, Atkeem Stevenson, Kevin Donaldson
"I know he will never ever be able to walk among the living out here," Mary Davis, Donaldson's grandmother, said. "He's going to get what he deserves and more. It's over now. It's in God's hands."
"I hope you rot in jail, serving the rest of your life," Michaela Englert, Gastron's mother, said before the judge interrupted.
When Vinson had his turn to speak, he did not offer an apology: "I defended myself, but things go on, life goes on, everybody learned their lesson in this situation."