Kenosha police investigate homicide; man charged, 2 others arrested
KENSOHA, Wis. - Kenosha County prosecutors have charged a 19-year-old Kenosha man, arrested in connection to a pursuit that crossed state lines following a reported shooting at an apartment complex that left 18-year-old Dayshawn S. Davis dead early Friday morning. Two others have been arrested.  Homicide charges are expected for one and a charge of aiding a felon is expected for the other. Both were taken into custody Friday afternoon in Rockford, IL. The suspects will not be identified until charges are filed.
Tyshawn B. Ridgeway was charged Friday, May 14, with second-degree recklessly endangering safety and attempting to flee or elude an officer, stemming from the pursuit that ended in Waukegan, Illinois, according to court records. Ridgeway is awaiting an extradition hearing in Lake County in connection to the case.
Kenosha police were called to an apartment complex at 20th Avenue and 89th Street in Kenosha at around 12:30 a.m. Court filings list Ridgeway's address as the same as that which officers were dispatched to for the shooting.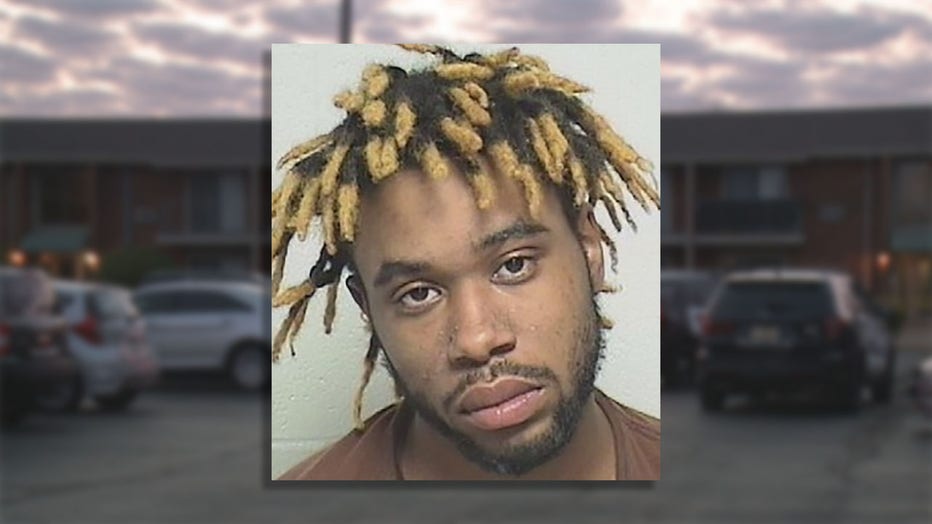 According to a criminal complaint, as police were pulling up to the apartment, dispatchers relayed that a silver car possibly involved in the shooting was leaving the parking lot. An officer spotted the car and activated his lights and sirens to pull the vehicle over, which initially slowed, but then sped away southbound, according to the complaint.
Eventually, the vehicle turned onto 39th Avenue and headed south toward the Illinois border, reaching speeds between 90 and 100 mph. After crossing the border, court filings say Zion Police used spike strips, flattening one of the vehicle's tires. However, the pursuit continued for about 10 more minutes.
The vehicle was eventually boxed in at Pine and Buck Streets in Waukegan where Ridgeway was arrested. A 17-year-old girl was a passenger in the backseat.
The Lake County Sheriff's Office told FOX6 News that Ridgeway is in custody at the Lake County Jail and being held on a fugitive from justice warrant with a bond set at $1 million.
Ridgeway is scheduled to appear before a judge in Lake County for an extradition status hearing next Tuesday afternoon.
FREE DOWNLOAD: Get breaking news alerts in the FOX6 News app for iOS or Android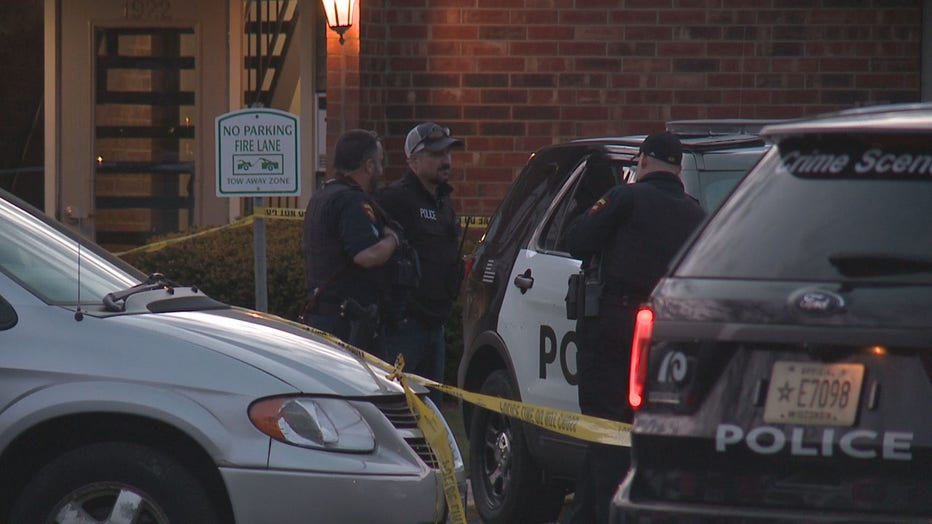 Homicide investigation on Kenosha's south side
Neighbors rattled
Kenosha police have said little regarding the shooting and homicide at the apartment complex early Friday morning, other than saying in a tweet posted at 7:25 a.m. that it is working on a homicide investigation, a related pursuit crossed into Illinois and that the investigation is ongoing. Friday afternoon, two Kenosha police squads were parked outside the apartment where the shooting occurred hours earlier.
"We were just watching TV and there was like loud banging, and we didn't think there were, like, gunshots – at first – it was just someone messing around outside," neighbor Nate Barron said Friday afternoon. "Then we heard screaming, like bloody murder, like someone was freaking out outside, and we looked out there and there was a woman in a car over there, she was like freaking, banging on the windows, banging on the walls, saying we need to call 911. Three cars left as quick as they could, and all of a sudden all the cops came in and we didn't know what was going on."
Valentina Walls said she didn't sleep well last night and was worried about her daughter and granddaughter, who live in the apartment complex, only to wake up to hear the news from her daughter.
"She was scared. She called me this morning, told me she just seen tape everywhere and says she heard some shooting," Walls said. "It's just sickening, here, in Kenosha. It's happening everywhere."