Jacob Blake's uncle: Rusten Sheskey lost service weapon while on leave
KENOSHA, Wis. - The officer who shot Jacob Blake has returned to the force in Kenosha, and Blake's family says Officer Rusten Sheskey lost his service weapon while on paid leave, resulting in a new investigation.
While police would not confirm that, they did say Sheskey returned to work March 31 after shooting Blake seven times in August.
"Had no idea that he was back at work," said Justin Blake, Jacob's uncle. "I think it's definitely a smack in the face."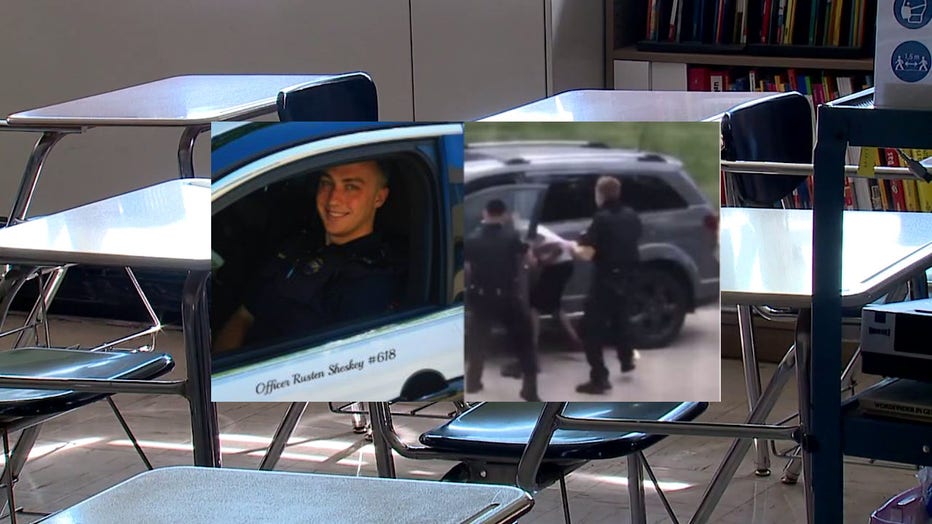 Justin Blake said this development has troubled his nephew, who is paralyzed from the waist down because of the shooting.
"We want the civil rights department of the DOJ to start doing some damn investigations and tell people what's really going on," said Justin Blake."How do police investigate police and then this officer is back on the streets?"
Sheskey was not charged with any wrongdoing.  The case was investigated by an outside agency and reviewed by the Kenosha County district attorney.  The shooting sparked days of unrest throughout the community.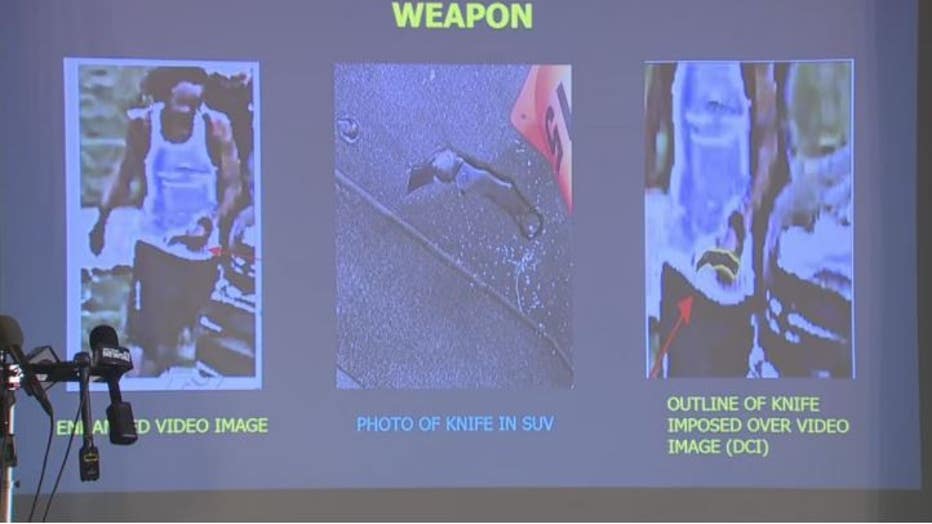 Justin Blake said it's not the only investigation Sheskey is part of.
"We understand the only reason he's not in the field is because they assigned him some type of revolver or gun that he lost," said Sheskey. "He's under some type of investigation."
FREE DOWNLOAD: Get breaking news alerts in the FOX6 News app for iOS or Android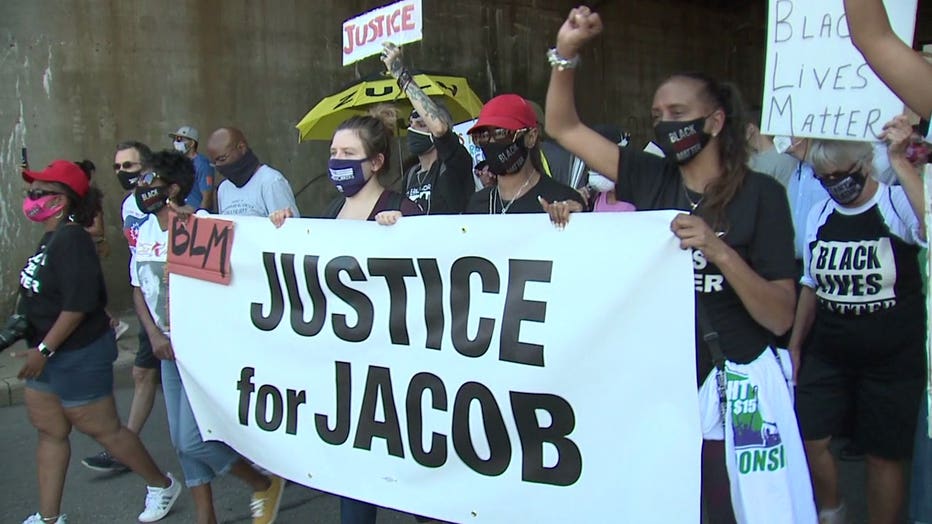 FOX6 News reached out to Kenosha police and the Kenosha Professional Police Association to confirm reports of Sheskey's missing firearm but did not hear back.  Jacob Blake still has a pending civil lawsuit.
"We will be talking about that as a family...as to how we are going to move forward," said Justin Blake.
It's unclear at this point whether Sheskey is currently on desk duty or back in the field. Kenosha police never said in a news release announcing the officer's return to duty Tuesday, April 13 -- and did not respond to FOX6's inquires.