Health officials tour American Family Field, review COVID-19 safety plan
MILWAUKEE - Officials with the Milwaukee Health Department on Friday, Feb. 26 did a walkthrough at American Family Field to get a look at the COVID-19 safety measures in place.
Opening Day is around the corner, and that means brats, beer and baseball. However, the city said the process of allowing fans inside the ballpark is lengthy, so don't expect a decision immediately.
Snow still covers the outside of American Family Field, but inside something is brewing.
"We are working really hard with American Family Field and the Brewers to make sure that all the mitigation steps are in place," said Marlaina Jackson, Milwaukee's interim health commissioner.
FREE DOWNLOAD: Get breaking news alerts in the FOX6 News app for iOS or Android
While Milwaukee health officials walked through the ballpark Friday, Jackson hinted at what the walkthrough involved during a recent interview.
"Really making sure that entries and exits are monitored and understanding spacing within the actual spaces as far as seating is concerned," Jackson said.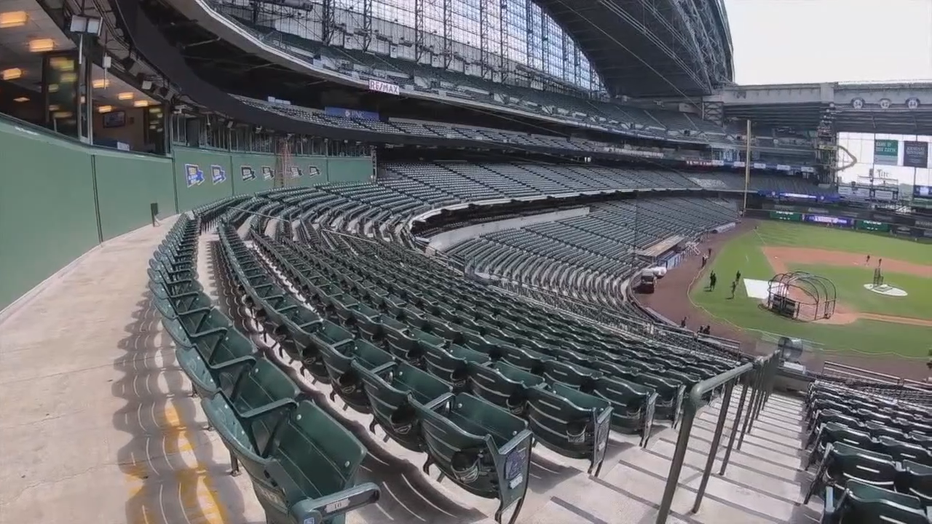 According to MLB.com, the Brewers submitted a 350-page proposal to the Milwaukee Health Department seeking 35% occupancy at American Family Field for Opening Day.
The MLB.com report goes on to say, if approved, that occupancy level would be between 14,500 and 16,000 fans and employees would be in the building to begin the 2021 season.
"City officials have a lot to work through. One thing I'll say is, just coming back here now, this is so buttoned up. Our medical staff I'm quite confident that we can make Miller Park, excuse me, American Family Field, safe," said Brewers owner Mark Attanasio.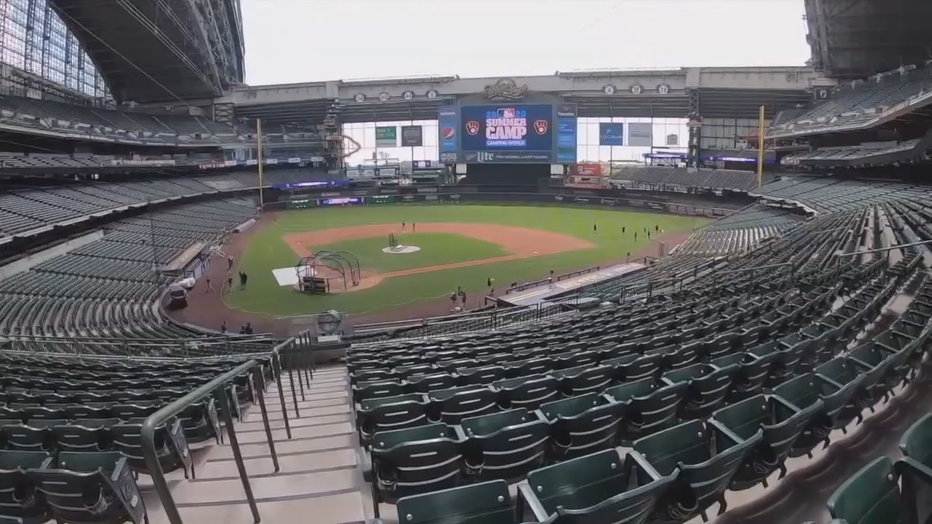 One change that's possible is dressing for cold weather during the game; Attanasio said opening the roof and outfield panels might allow for more fans.
"Some of the games may be played in a little colder weather than had been typically and so either keeping the panels open or keeping the roof open," Attanasio said.
The city said it's not uncommon for additional walkthroughs and visits to take place before a plan is approved.