Group calls for Officer Mensah's removal; Wauwatosa PFC meets
WAUWATOSA, Wis. - The Wauwatosa Police and Fire Commission (PFC) on Wednesday, Nov. 11 held a meeting in regard to Police Officer Joseph Mensah, who was involved in three fatal shootings during a five-year period.
Prior to the meeting, a coalition of community organizations held a news conference outside of Wauwatosa City Hall, calling for the commission to decide on steps to remove Mensah from the Wauwatosa Police Department among other items.
For now, it looks like Mensah will remain on paid suspension until at least Dec. 16 when a hearing is set. It is expected to last several days and, due to scheduling, it could go into 2021.
The attorney for the families of three people fatally shot by Mensah argues that there are multiple people -- including Wauwatosa Mayor Dennis McBride and Police Chief Barry Weber -- who could do more about the situation if they wanted to.
"This isn't just about the three families -- Alvin Cole, Jay Anderson and Antonio Gonzales' family. This is about justice. This is about the type of community that Wauwatosa wants to have moving forward," Attorney Kimberley Motley said.
On Oct. 7, Mensah was cleared of criminal wrongdoing in the most recent fatal shooting by the Milwaukee County District Attorney's Office. In that shooting, Mensah shot and killed 17-year-old Alvin Cole near Mayfair Mall in February.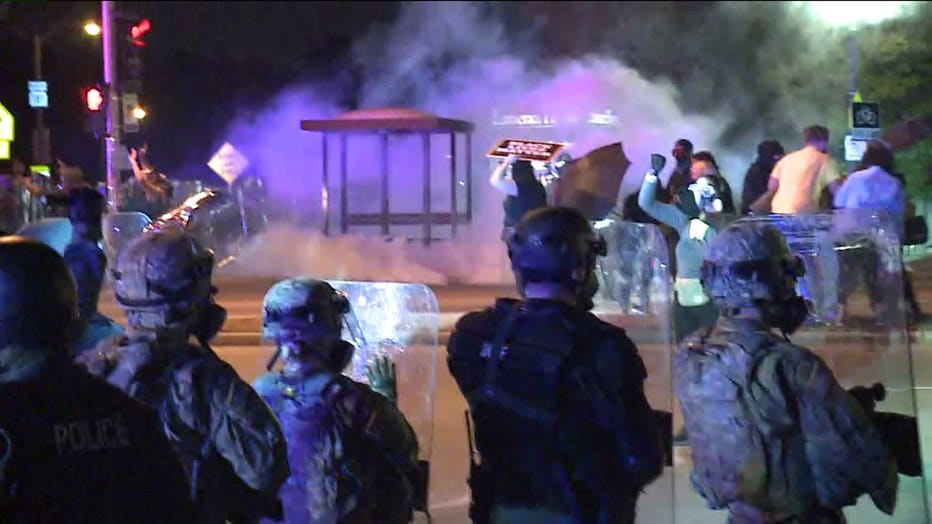 Protests form in Wauwatosa for a third night after the decision not to charge Officer Joseph Mensah in the death of Alvin Cole
The decision not to criminally charge Mensah sparked days of protest and demonstrations, some of which devolved into destructive unrest. 
Calls to "Fire Mensah" have been heard in the streets for months.
"There is no reason for Joseph Mensah to still be employed. None," said Kamila Ahmed with The Peoples Revolution.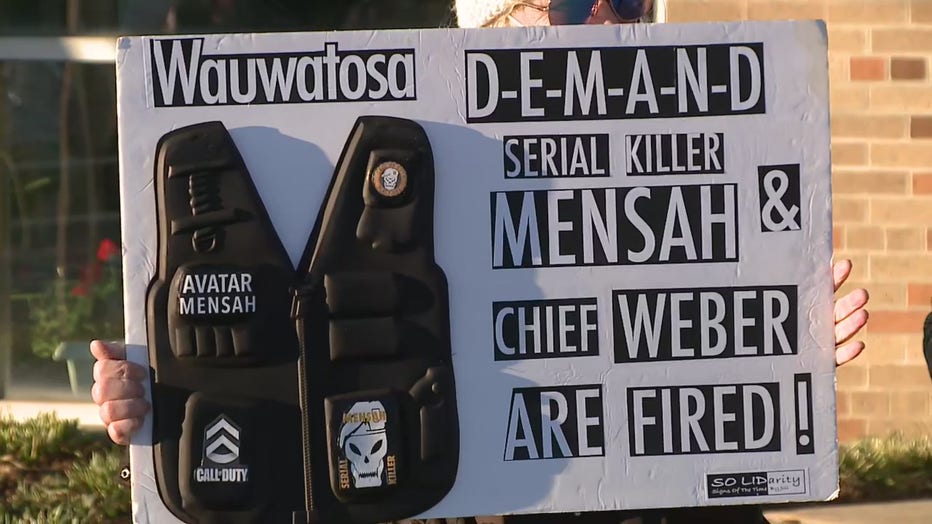 A group calls for the removal of Wauwatosa Police Officer Joseph Mensah outside of Wauwatosa City Hall on Wednesday, Nov. 11, 2020.
Those calls, though, may not be getting heard.
"I have advised PFC members to ignore those communications," Chris Smith, attorney for the Wauwatosa PFC, said.
Smith is advising the commissioners to ignore the news conference and letters. He said that, legally, the commission can only consider the evidence that will be presented at a hearing next month.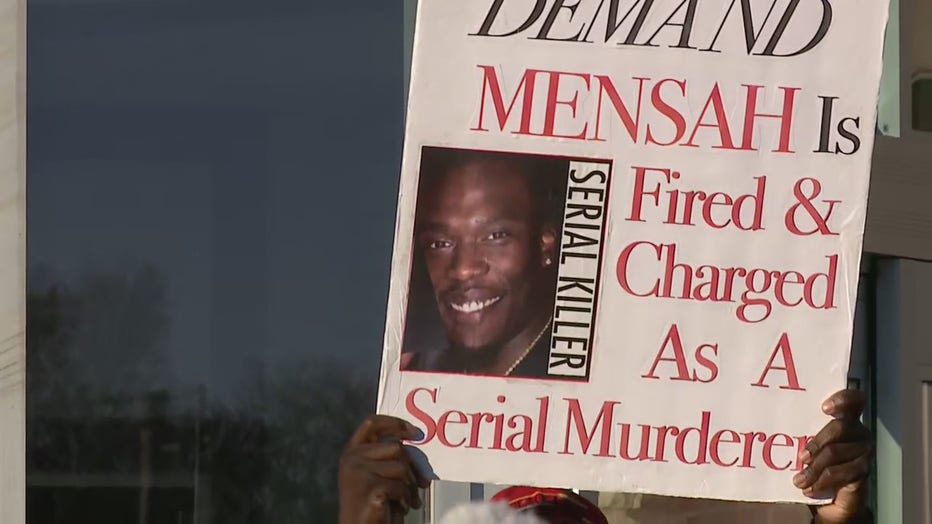 A group calls for the removal of Wauwatosa Police Officer Joseph Mensah outside of Wauwatosa City Hall on Wednesday, Nov. 11, 2020.
Motley, however, argues that there is more that officials could do right now.
"The PFC could certainly pass a resolution to the chief to admonish the officer. They can do that," Motley said. "To be complicit in the actions of Joseph Mensah, to not do anything today, shows an acceptance for his actions."
FREE DOWNLOAD: Get breaking news alerts in the FOX6 News app for iOS or Android.
If Wednesday's procedural meeting is any indication, tensions remain high.
Prior to the 2020 shooting involving Cole, Mensah had been cleared of wrongdoing in the fatal shootings of Jay Anderson Jr. and Antonio Gonzales.