Greenfield police release video; incident left officer wounded, suspect dead
GREENFIELD, Wis. - The Greenfield Police Department released body-worn camera and dashcam video on Thursday, Sept. 30 tied to an officer-involved shooting that happened on Aug. 22. 
On that Sunday, a Greenfield police officer was taken to the hospital in critical but stable condition and a Milwaukee man was dead following a traffic stop.
"We nearly lost a police officer in the line of duty at the hands of a dangerous felon.  You don't have to take my word for it. I'm going to show you the video," said Greenfield Police Chief Jay Johnson in the video.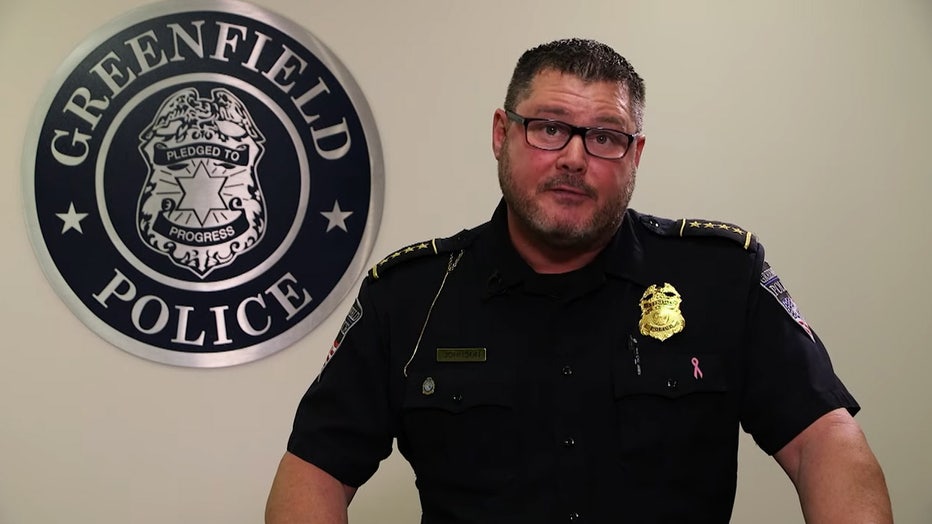 Greenfield Police Chief Jay Johnson
It was early in the morning on Sunday, Aug. 22 when a police officer tried to pull over 31-year-old Tyran Lamb after running a red light near the Milwaukee border.
Investigators say Lamb drove off as soon as backup for the first officer arrived. That sparked a pursuit and later, a crash at Layton Boulevard and Becher Street.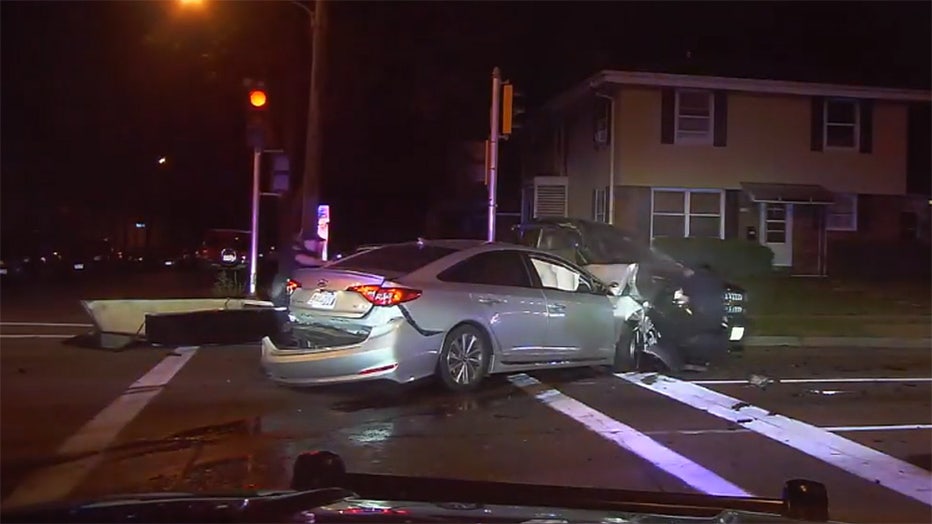 "You'll see and hear them, guns drawn, order the subject to show him his hands 18 times – which he refused to do," Chief Johnson said.
The video shows Lamb shot at the officer through the windshield. The officer, after being hit, ran to the other side of the crash scene. At that point, the suspect gets out of his vehicle.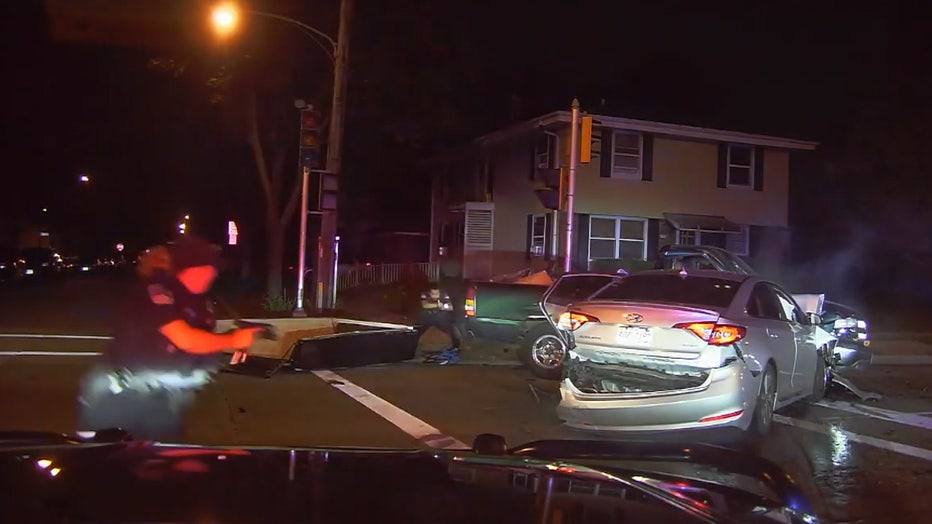 "As the suspect ran away, he jumped over the downed officer, firing him at point-blank range," Johnson said.
SIGN UP TODAY: Get daily headlines, breaking news emails from FOX6 News
Body camera footage shows the office on the ground, a backup officer rushing to provide life-saving measures.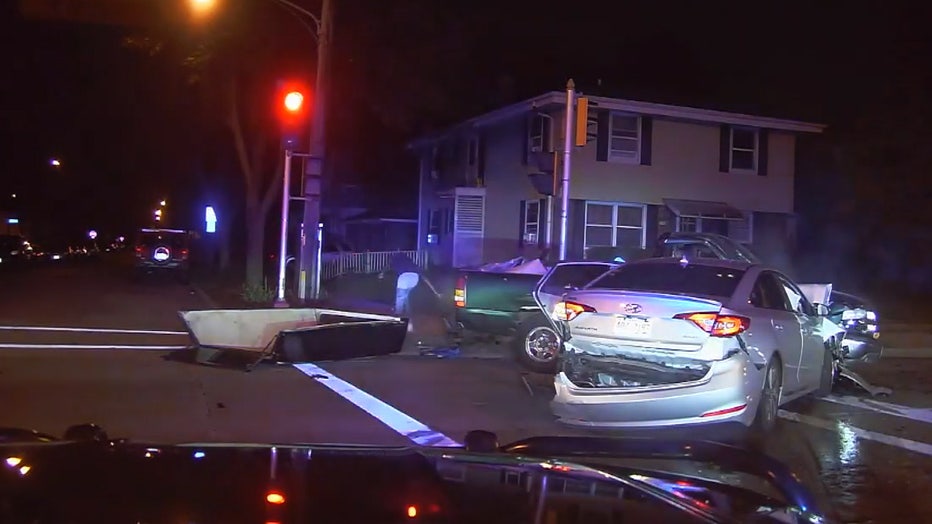 Officials said the Greenfield officer who was shot is now recovering at home – and he hopes to make a full recovery. His name is not being released.
Video released by Greenfield police
Greenfield Police Chief Jay Johnson appears on the released video stating the following: 
"We edited this video down to 5 minutes incorporating the various body-worn and squad camera views, but I assure you, we did not leave out anything that would alter your perspective. We also highlighted certain parts to help you more clearly see what actually occurred.  
"This case is still under investigation by the Milwaukee Area Investigative Team, so we're not showing the 
entire video. But we want the community to know what our officers went through that night, and to correct 
any misinformation you may have heard." 
CLICK TO WATCH the body-worn and dashcam video released by Greenfield police. WARNING: Officials say the video depicts a violent act and strong language – and may be disturbing for some to watch. A portion of the Greenfield video is just below.
Johnson added, "The suspect was an armed felon who made the decision to flee from the police. He put our community, our citizens, and our officers in danger. And you know this - because you just saw it for yourself."
FREE DOWNLOAD: Get breaking news alerts in the FOX6 News app for iOS or Android
Greenfield police tell FOX6 News this case remains under investigation.