Glass falls from Chase Tower in Milwaukee
MILWAUKEE - A rare high wind warning was issued Thursday for Milwaukee, Racine and Kenosha counties. Gusts of 50 mph rushed through downtown.
Those high winds could be to blame for a broken window on the 15th floor of Chase Tower downtown.
"The wind gusts is kind of the big factor right now," said Amber Lawrence of Edgerton.
SIGN UP TODAY: Get daily headlines, breaking news emails from FOX6 News
Milwaukee police blocked off the area of Water Street between Wisconsin Avenue and Michigan Street after glass reportedly fell from the broken window.
"I think of those old cartoons with pianos falling out the window," Lawrence said.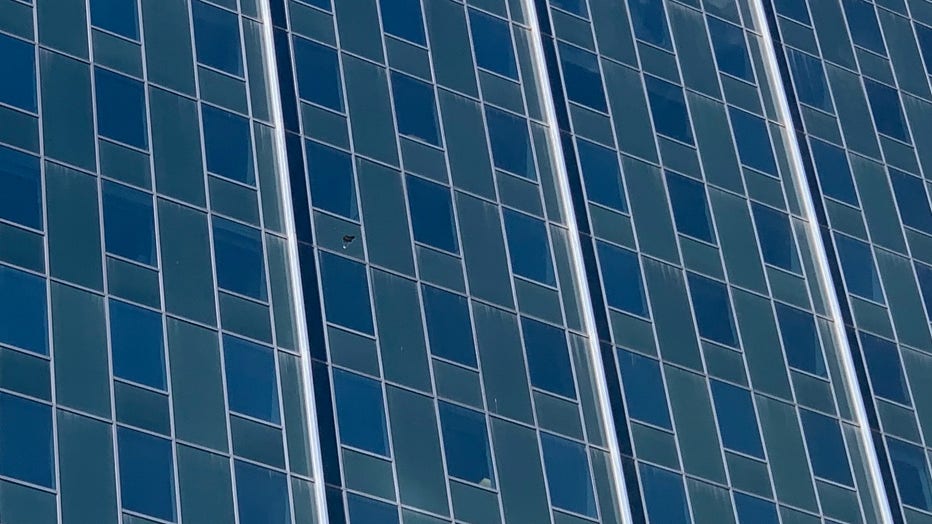 Daniel Stefanski, the chief engineer for another downtown building, said high winds cause pressure difference in buildings – especially high-rises.
"Cracked and it might blow out, so it's kind of a dangerous situation being 20 stories up," he said. "What they're going to have to do in that building is, where the window broke, just make sure the doors are closed and that'll help that window some – keep the pressure from pushing it out any further."
FREE DOWNLOAD: Get breaking news alerts in the FOX6 News app for iOS or Android.
In his years of experience, Stefanski is skeptical that wind had something to do with the broken window. They are designed, he said, to withstand a lot of wind and force.
"This isn't the first time that we've had a 50 mph gust and everything's been perfectly safe," he said.
The Milwaukee Fire Department said no one was injured.