Former Milwaukee Police Chief Morales says 5 officer deaths 'really tough'
MILWAUKEE - The news of the death of Milwaukee Police Officer Peter Jerving brought a rush of feelings back to former Milwaukee Police Chief Alfonso Morales. Officer Jerving died after he was shot during a struggle after chasing a robbery suspect Tuesday morning, Feb. 7. 
Morales, current chief of the Fitchburg Police Department, said he could only imagine what the Milwaukee Police Department is going through after Officer Jerving's death, but in his nearly three-year stint as chief, he lived it, losing four officers in the line of duty and a fifth off the clock.
With the word "Fitchburg" on his badge, Morales said his heart and prayers are with Milwaukee.
SIGN UP TODAY: Get daily headlines, breaking news emails from FOX6 News
"It hurts in ways that you cannot imagine," said then Milwaukee Police Chief Morales at the funeral for Milwaukee Police Officer Matthew Rittner, shot and killed in the line of duty in February 2022.
When he learned of Officer Jerving's death while at a police chief's conference Tuesday, Morales said the memories brought him right back to the stage where he delivered four eulogies in almost three years for Officer Rittner, Officer Charles Irvine, Jr., Officer Michael Michalski, and Officer Mark Lentz.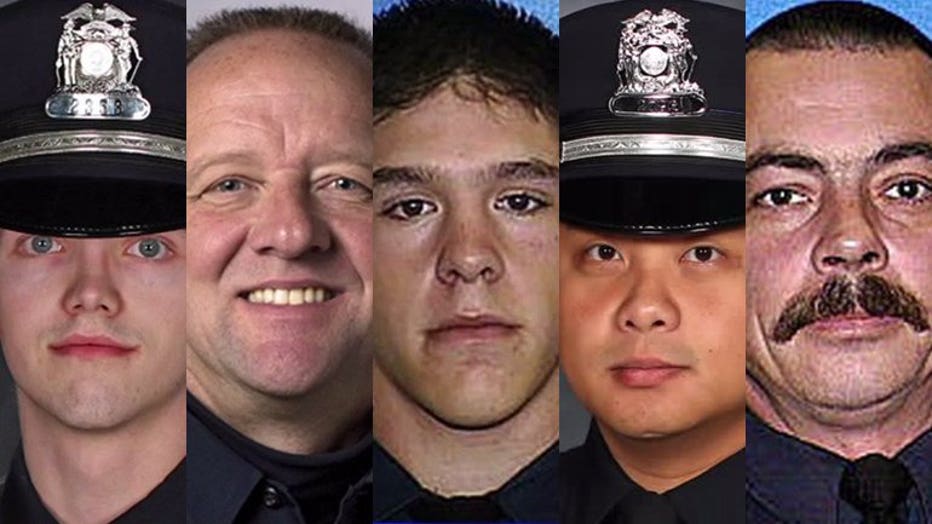 "I just feel terribly sorry for them," said Morales. "There's a ton of things going through your mind. Plus, you're a human being, so you're suffering from those emotions yourself, and to be able to stay on top of all that and to be able to function is really tough."
After Irvine's death, Morales said he really started to consider how nearly every decision he made would affect his officers on the street, but the biggest lesson was the importance of support for his officers from both the chief and the community they serve.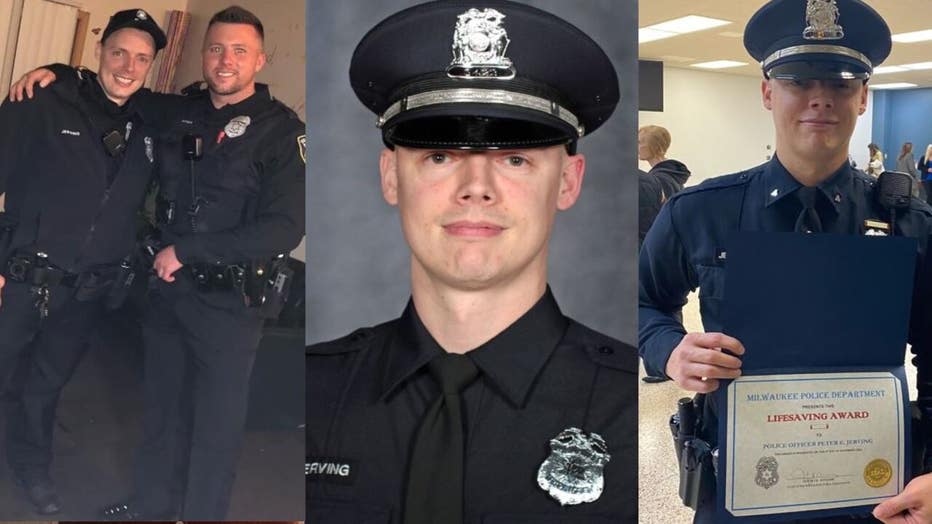 Milwaukee Police Officer Peter Jerving
"You don't understand how helpful that is for the mental health of the men and women that wear that badge to understand that they have that community support," said Morales.
Morales also had high praise for Milwaukee Police Chaplain George Papachristou who will help guide the department and Jerving's family through the grieving process.