Sayreville councilwoman shot, killed outside her home
NEW JERSEY - Sayreville, New Jersey councilwoman Eunice Dwumfour, 30, was shot and killed Wednesday night outside her home in the Parlin section of town, authorities said.
According to authorities, they received a 911 call around 7:22 p.m. reporting shots fired in the area of Samuel Circle, which is inside the Camelot at La Mer apartment complex.
When police arrived, they said they found Dwumfour in the front seat of her vehicle. She had sustained multiple gunshot wounds, and was pronounced dead on the scene.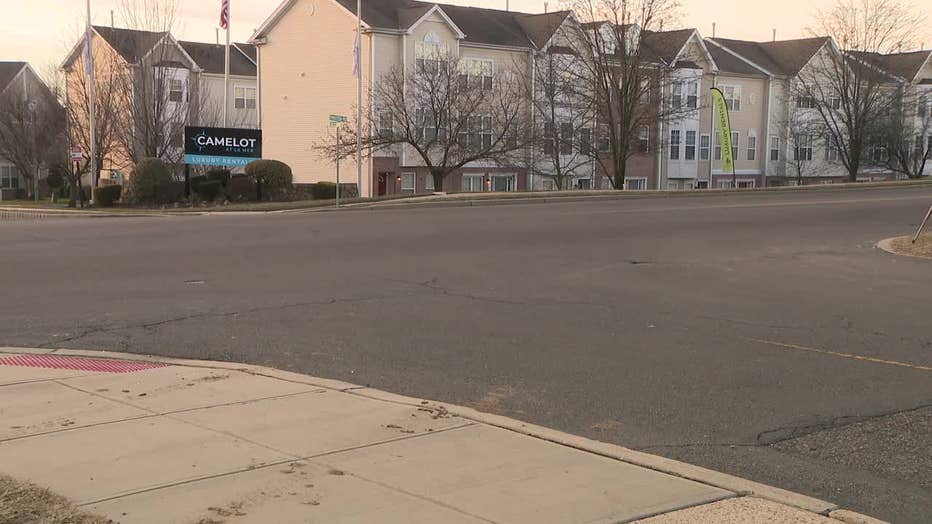 The Camelot at La Mer apartment complex
Residents of the apartment complex, where Dwumfour lived on the third floor, believe the shooting was targeted. 
They said she was coming home from work and about to park her SUV when out of nowhere, someone came out and opened fire, shooting her 13 times through her truck window.
They said she then lost control of her SUV, and continued to roll down the hill and slam into a parked Mercedes-Benz.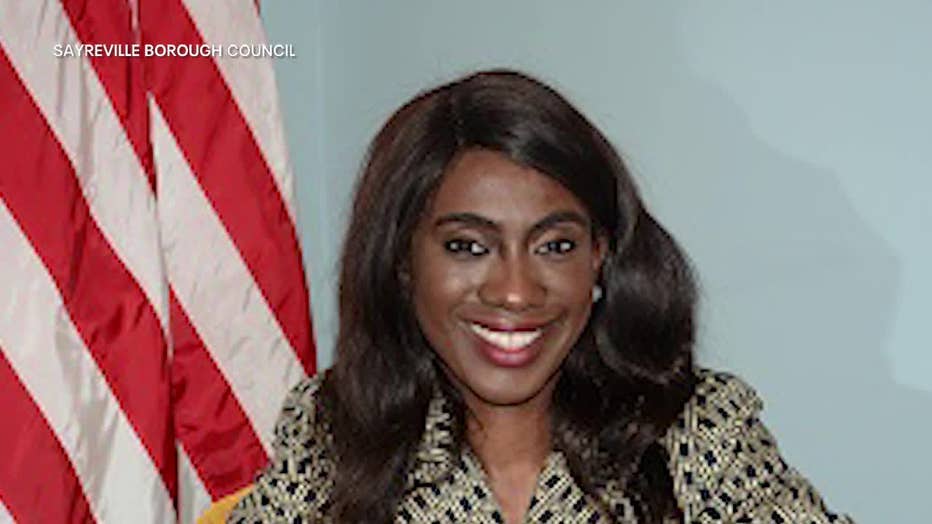 Sayreville councilwoman Eunice Dwumfour was fatally shot outside her home Wednesday night. (Photo credit: Sayreville Borough Council)
Authorities said the homicide is under investigation. No arrests have been made.
Anyone with information or surveillance footage of the area is asked to call Detective Rebecca Morales of the Sayreville Police Department at 732-727-4444 or Detective Michelle Coppola of the Middlesex County Prosecutor's Office 732-745-3477.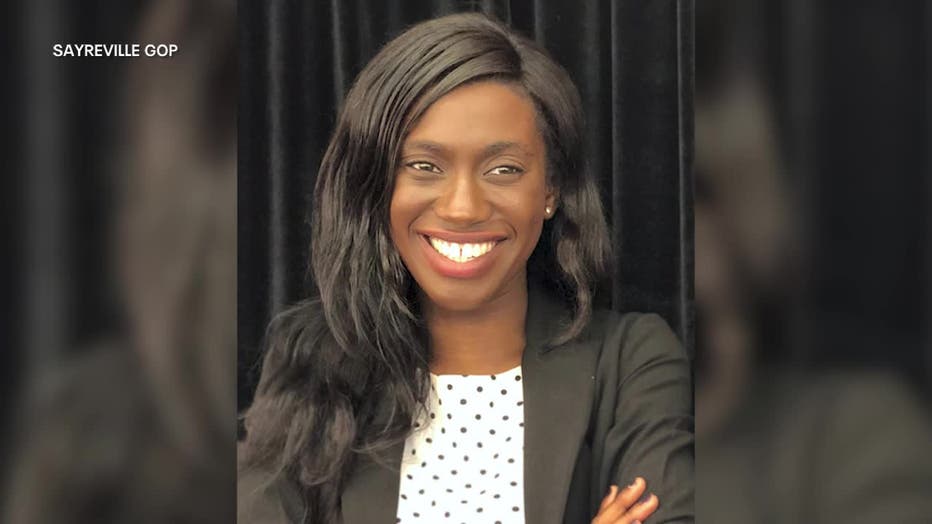 Dwumfour, a Republican, was elected to the seat in November 2021. She graduated from Newark Public Schools, before going on to receive a Bachelor of Arts in women and gender studies from William Paterson University.
Dwumfour was also a business analyst, part-time EMT and director of churches.
In a tweet, New Jersey Gov. Phil Murphy said, "I am stunned by the news of Sayreville Councilwoman Eunice Dwumfour's murder last evening in an act of gun violence. I send my condolences to her family and friends, and the entire Sayreville community. I urge anyone with information to contact Sayreville local law enforcement."
Senator Cory Booker issued a statement saying:  ""The tragic killing of Sayreville Councilwoman Eunice Dwumfour in a shooting last night is shocking and horrifying. Her death is a terrible loss not just to her family, friends, and colleagues, but to the Sayreville community and our state. My heart goes out to her loved ones and the entire Sayreville community in their time of pain."