Driver crashes into utility pole while fleeing from police, 3 in custody
MILWAUKEE - Milwaukee police are investigating a single-vehicle accident that occurred Monday, Jan. 18 near 7th and Lincoln. It happened around 10 p.m. 
According to police, officers observed a reckless vehicle and attempted a traffic stop near S. 9th and Lincoln. The driver fled officers and caused a minor property damage accident to another auto and then careened out of control crashing into a utility pole at S. 7th and Lincoln.
The crash into the utility pole caused extensive damage to the fleeing vehicle, requiring extrication efforts by Milwaukee Fire Department personnel.
Three adult occupants from the vehicle were taken into custody and transported to a local hospital, all with non-life-threatening injuries.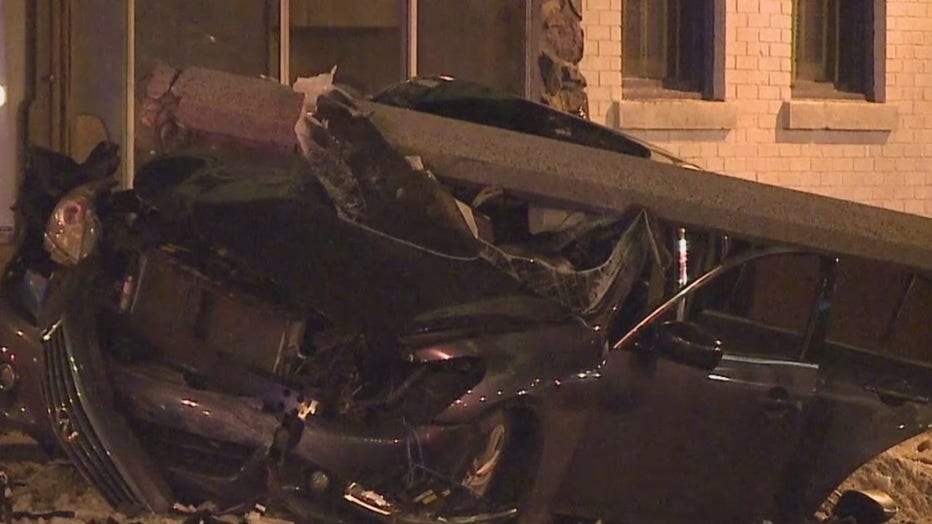 While city workers are left to repair the damage and clean up the debris, residents fear scenes like it will continue to happen across the city.
The problem continues to plague the city. That's why Alderman Michael Murphy created the City-County Carjacking and Reckless Driving Task Force -- and came up with a number of recommendations, broken up into categories: engineering solutions, accountability and enforcement, and prevention and education.
"We'll be implementing this spring a media campaign, dealing with a targeted audience, trying to convince people not to recklessly drive," Murphy said. "We are engineering solutions now in terms or proposing some streets be narrowed, forcing drivers to slow down."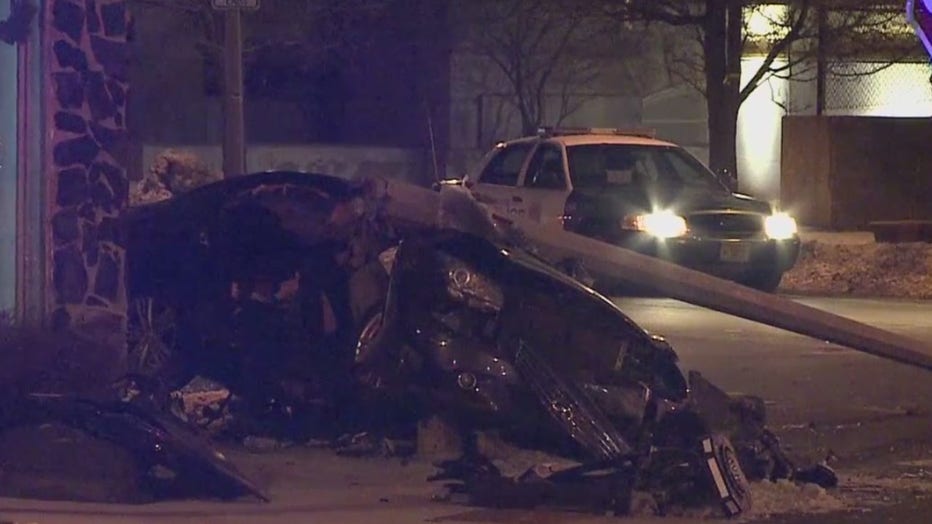 On Tuesday, Jan. 19, the Common Council passed a federal COPS grant, which calls for stricter and larger enforcement of reckless driving in the city, Murphy said.
FOX6 News reached out to Milwaukee Mayor Tom Barrett about implementing the recommendations that were drafted in a June 2020 task force report, but did not hear back. 
FREE DOWNLOAD: Get breaking news alerts in the FOX6 News app for iOS or Android