Downtown Milwaukee parking meter changes; here's what could happen
MILWAUKEE - Nights of free downtown Milwaukee parking may be numbered after a proposal to increase the number of metered hours received unanimous committee approval Thursday, Feb. 16.
The city could make a ton of cash, and officials said finding a parking space would be easier, but drivers who spoke to FOX6 News aren't happy.
"We're headed to Fiserv Forum, we're going to watch the Flat out Friday races," said Jenny Alberti. "We had to park, well my husband did; he paid $40 to park." 
SIGN UP TODAY: Get daily headlines, breaking news emails from FOX6 News
If the proposed plan goes through, motorists would have to keep feeding the meters until 9 p.m. most nights and pay to park on Saturdays, which is currently free. 
"It's an incentive to come down here and enjoy the downtown," said Danny McCulogh. "We did not pay because it's after 6 p.m., so it's free tonight. Had we had to pay tonight, I don't know if we would be here."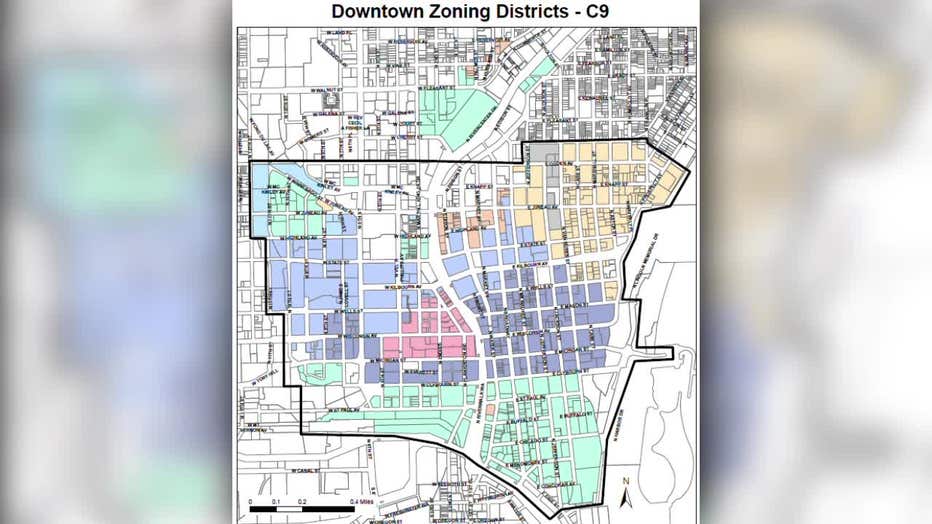 Milwaukee Central Business District
Right now, in the city's central business district, motorists have to pay to park from 8 a.m. to 6 p.m. After that, it's free. Department of Public Works Services Manager Tom Woznik said the central business district has two-thirds of the city's 6,200 parking meters.
"This is something we think is very practical and sensical, it will provide more access and availability for parking," he said of the proposed change.
FREE DOWNLOAD: Get breaking news alerts in the FOX6 News app for iOS or Android.
"It's another vote against someone not going out," said Ryan Cooke, director of operations at Milwaukee Brat House. "I don't think it will stop people going out, it will affect their decision-making on how much they go out."
The city's Public Safety Committee unanimously passed the proposal to expand metered hours, which now has to be voted on by the Common Council. Sundays would remain free under the plan.