Door-to-door COVID vaccine effort in Milwaukee
MILWAUKEE - There is a new program to administer the COVID-19 vaccine to underserved communities in Milwaukee by going door-to-door. Meeting people where they are is how Milwaukee leaders plan to get more people vaccinated against COVID-19. The focus is on eliminating any barrier people in underserved communities may have.
Many of the people knocking on doors Wednesday, July 7 grew up in the community or live in the community. They said the first step is to educate as they hopped off a school bus and started knocking on doors near 6th and Keefe.
"Within 21 days of being in operation and with the addition of Milwaukee Health Department as well as the fire department, we can't thank them enough," said Lorraine Lathen, president of Jump at the Sun. "We have been able to vaccinate 137 residents."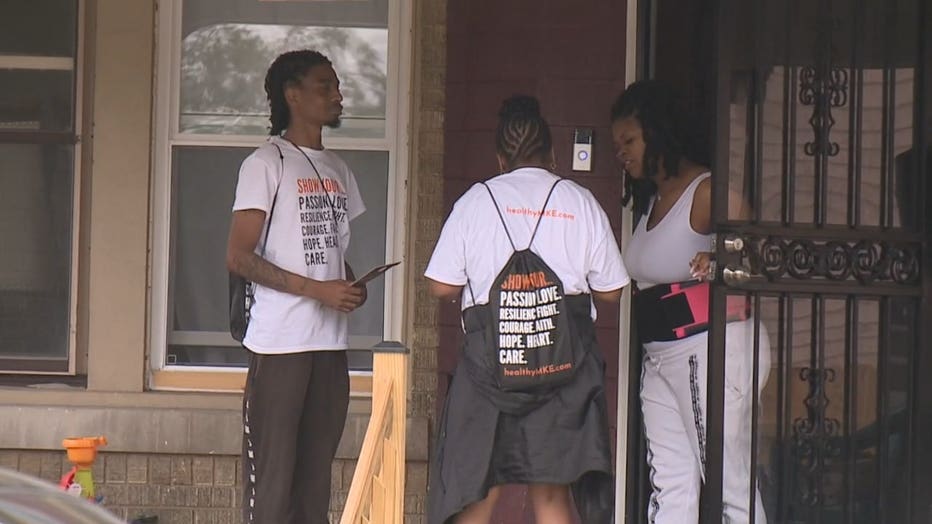 Organizers said so far, they've reached 1,471 households. Their goal is to vaccinate people in underserved Milwaukee communities.
Community mobilizer Marcus Austin has family in the area and shared why he wants to see more people in his community vaccinated.
"I had a few who I grew up with to die from it, and I've had extended family members die from it," said Austin.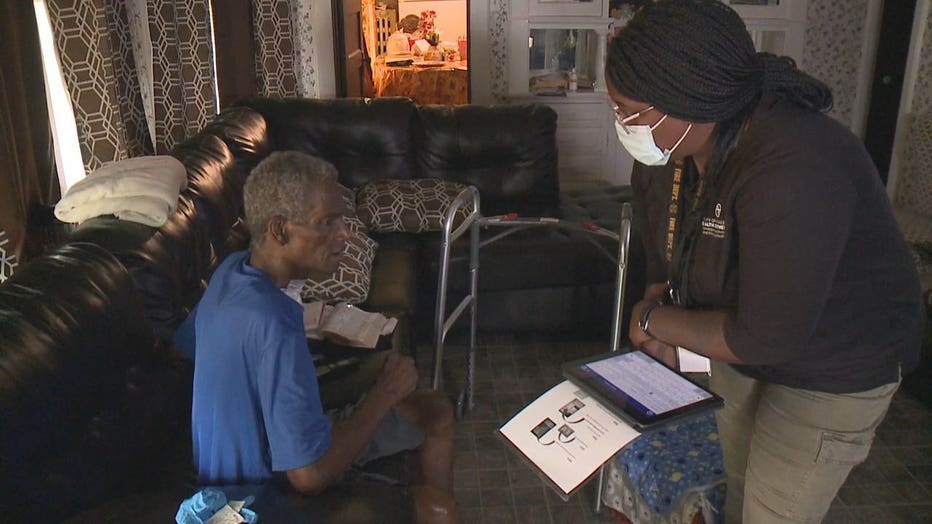 Shirley Smith is a member of St. Mark AME Church, also helping with vaccination efforts. Smith said she lost her younger sister to COVID-19 last year.  
"This has not only been an opportunity for me to serve," said Smith. "It has been an opportunity for me to venture out and help those that are less fortunate than the others to get the service that they need."
Milwaukee's health commissioner said community vaccination is the primary goal, but that's not all.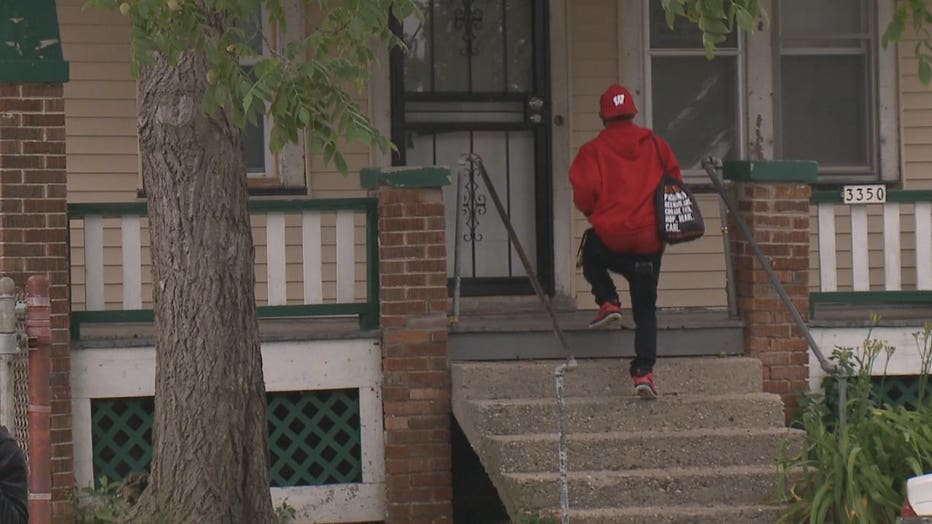 "Education and about COVID-19 vaccine, answering questions and giving people the opportunity to voice their concerns is also critically important," said Kirsten Johnson, health commissioner.
Along with the vaccination effort, the city is using this opportunity to ask people if they need smoke detectors. Health department officials said plans are also in place to install faucet-mounted water filters.
FREE DOWNLOAD: Get breaking news alerts in the FOX6 News app for iOS or Android