Dog reunited with owner 2,000 miles away thanks to microchip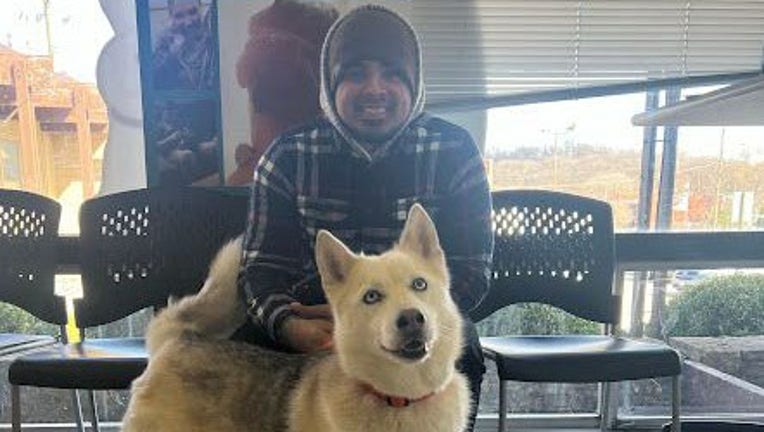 article
CINCINNATI - A dog in Ohio was reunited with her owner in California thanks to a microchip, an animal shelter said. 
Cincinnati Animal CARE said on March 4, the dog, named "Sophie," was picked up in a local neighborhood by a county official. 
When veterinarians located the dog's microchip, it showed that she belonged to a man named Jordan, a truck driver based in California. 
According to the animal shelter, Jordan had worked for a company that didn't allow him to bring his pet with him on the road. 
RELATED: 'Ugly' Orlando shelter dog that went viral gets adopted, has surgery on eyes: See how she looks now
Knowing this, Jordan made the tough decision to give his dog away to another California family. 
However, since that time, Sophie was rehomed multiple times, eventually ending up in Ohio. 
The shelter said Sophie and Jordan are now reunited, and his current employer allows truck drivers to bring their pets on the road. 
The shelter said one in three pets will become lost at some point in their life, and 90% of those without identification never return home. 
The urge owners to get their pets microchip and say it's a safe, painless and permanent procedure. 
Microchips are tiny transponders that communicate your pet's ID information through radio frequencies. Each chip is about the size of a grain of rice, and a vet usually implants it under your pet's skin in between the shoulder blades. 
RELATED: The US has a new favorite dog breed, American Kennel Club says
A registration number that corresponds to information on file about your pet is coded into the chip, so that a scanner can easily read the radio frequency and retrieve details about your cat's or dogs identity.
The Associated Press contributed to this report. This story was reported from Los Angeles.