Dodge County losing all prosecutors, DA resigns: 'Crisis statewide'
DODGE COUNTY, Wis. - The Dodge County District Attorney's Office will soon be without a single prosecutor after the now former DA had his last day Friday, Jan. 13.
Kurt Klomberg led the Dodge County District Attorney's Office for 12 years with the goal of upholding justice, but says the system is crumbling.
"This is a serious public safety crisis," Klomberg said. "I have expected there was going to be a collapse of an office. I didn't think it was going to be mine."
SIGN UP TODAY: Get daily headlines, breaking news emails from FOX6 News
In his last hour as district attorney, Klomberg told FOX6 News how simultaneous retirements and a staff member on family leave nearly wiped his office of assistant district attorneys – until the last one remaining resigned in late December.
"I don't blame that attorney. We were looking down the barrel of a gun," said Klomberg.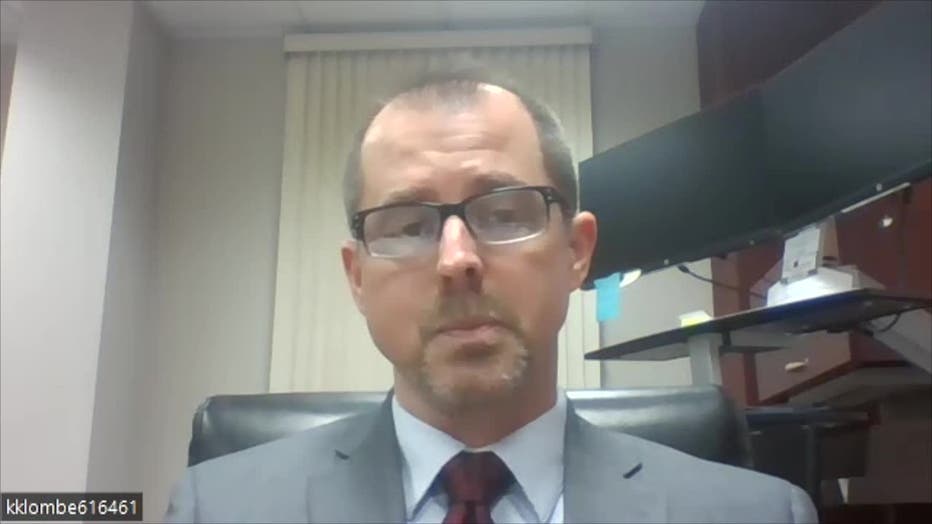 Klomberg said the office planned for the retirements for years. When limited applications came in for a posted assistant district attorney position came in, they got state authorization to hire above minimum salary.
"Despite that, we have not gotten a single applicant for an assistant district attorney position, because the compensation levels are not competitive" Klomberg said.
At full staff, Klomberg said the office would have five state attorneys and one county-funded managing attorney. He said he exhausted options to fill the gaps, but soon it would be just him. One assistant district attorney retires next week, while the county-funded managing attorney retires in early February.
FREE DOWNLOAD: Get breaking news alerts in the FOX6 News app for iOS or Android.
"I realized I could not do the work of six attorneys by myself without committing serious, regular, daily malpractice," he said.
It's not just Dodge County. 
"If we do not deal with the recruitment crisis statewide, more offices will suffer this same fate. There are several offices that are teetering on the brink," Klomberg said.
Klomberg said prosecutor recruitment is a statewide crisis, one Milwaukee County District Attorney John Chisholm pointed to Friday as well.
"The state has neglected both public defender and prosecutor pay so egregiously and habitually for so long that it's, I think you have close to 40 or 50 vacancies for assistant DA positions," said Chisholm.
"Without these critical public safety positions being filled, there will be a serious public safety event or multiple, and it has to be fixed now," Klomberg said.
READ MORE: New Milwaukee community prosecutor; 'addressing problems proactively'
To keep the justice system up and working, Klomberg said a proposal before the Legislature to raise assistant district attorney salaries from roughly $56,000 to $70,000 is a start.
"We cannot hold offenders responsible without prosecutors," he said.
Klomberg said he had "no intention" of leaving his position as the Dodge County district attorney. He is taking an assistant district attorney position in Green Lake County.
Klomberg said retired prosecutors will fill in working part-time in Dodge County, but that's just a Band-Aid. The state has also been accepting applications for the next Dodge County district attorney.