West Milwaukee fatal shooting; shots fired at vehicle, victim inside
WEST MILWAUKEE, Wis. - A homicide unfolded in West Milwaukee on a busy street right in front of some people's living room windows. It happened late Monday night, Sept. 27 near Miller Park Way and Burnham. Police are looking for the shooter(s). 
The police response was documented by neighbors' cellphone videos. For about 5 and a half hours, police kept the busy street closed while they pieced together what happened.
"All the sudden, I heard loud bangs," said Sandra Lopez. "I thought it was just a car backfiring."
It was around 11:30 Monday night when Lopez looked out her window.
"I saw there was a car, and it had the lights on, but there was a lot of smoke coming out," said Lopez.
Death investigation near Miller Park Way and Burnham in West Milwaukee
What she was seeing was the aftermath of a homicide.  West Milwaukee police two vehicles approached 25-year-old Jordan Belton-Coleman's vehicle and "fired a number of rounds into it."
"I kept staring, and I took a video and I was watching to see if I could see better," said Lopez.
Lopez's video shows squads coming to the scene in droves.  Police said a passenger in Belton-Coleman's vehicle took off on foot.
"If someone ran, they are going to be looking where to hide.  I made sure my door was locked," said Lopez.
Others living nearby couldn't believe this type of violence unfolded on a busy street so close to home.
"This is the first time I'm learning about it," said Karen Ninham. "I'm scared.  I'm scared.  I didn't know that.  We didn't know that."
"I've been here close to five years and everyone is quiet and keeps to themselves," said Lopez. "I've never seen anything happen in this area.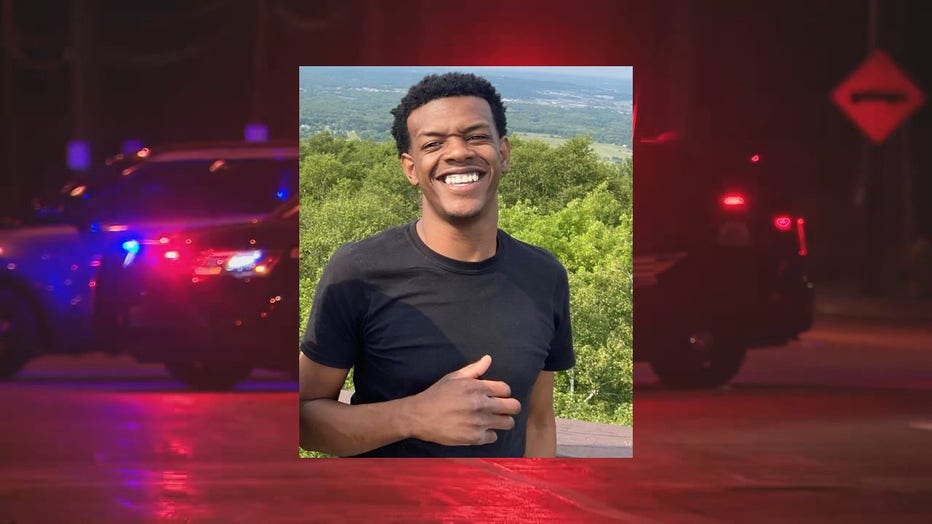 Statement from Jordan Belton-Coleman's family
"Our family is deeply saddened and distressed by the sudden and tragic death of our beloved Jordan on Monday, September 27.
Our hearts ache as we struggle to understand this senseless act and disregard for life.
We ask for two things from the community first, for privacy as we grieve and mourn our Jordan. Second, anyone with information regarding this horrific incident to call West Milwaukee Police Department at 414-645-2151 or Crime Stoppers at 414-476-2274." 
SIGN UP TODAY: Get daily headlines, breaking news emails from FOX6 News