Critical race theory limits pass Wisconsin Assembly
MADISON, Wis. - The national debate over critical race theory (CRT) erupted at the Wisconsin Capitol on Tuesday, Sept. 28. The Assembly debated and then voted on a bill to crack down on certain teachings in schools, including that one race or sex is superior.
The bill passed the chamber on a 60-38 party-line vote: Republicans for it, and Democrats against it. The Senate has not picked up the bill, and it is likely Gov. Tony Evers would veto it.
One thing not in the bill – the phrase "critical race theory." The theory holds that racism and oppression can be embedded into systems, including the American founding and society.
"I've been a teacher a long time, social studies. It's not something I taught my students, not something that I observed teachers teaching, because it's a law school concept," said State Rep. LaKeshia Myers (D-Milwaukee). "Critical race theory is just that – a theory that's derived by lawyers."
"If people on the left say it's never occurring, it's a red herring, it's not happening, what is the harm in ensuring that we make every single person in the state realize that we don't want sexism, we don't want racism, we don't want stereotyping taught in our schools," said Assembly Speaker Robin Vos (R-Rochester).
SIGN UP TODAY: Get daily headlines, breaking news emails from FOX6 News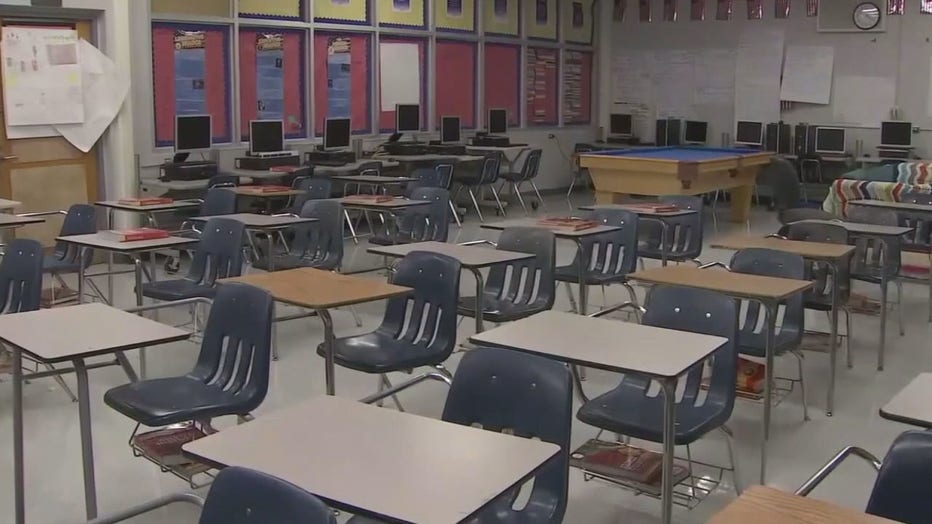 The bill would ban school districts and charter schools from teaching that a person bears responsibility for past acts committed by people of the same race or sex. It would also ban teaching that a person is inherently racist or sexist by virtue of their race or sex.
"We also have the white supremacy preservation act, which is part of a national movement to create sort of a new boogeyman in the culture wars. And use fear and resentment to motivate base voters," said Assembly Minority Leader Gordon Hintz (D-Oshkosh) against the bill.
FREE DOWNLOAD: Get breaking news alerts in the FOX6 News app for iOS or Android
"In the testimonies, they kept saying you are going to prohibit the teaching of history, we can't say certain words, and the Wisconsin Legislative Council said no, the bill does not do that," said State Rep. Chuck Wichgers (R-Muskego).
The bill would make the state superintendent take away 10% of state funds from school districts that break the law. It would also allow parents to sue when perceived violations take place.