Language of love: Couple meets, falls in love on Duolingo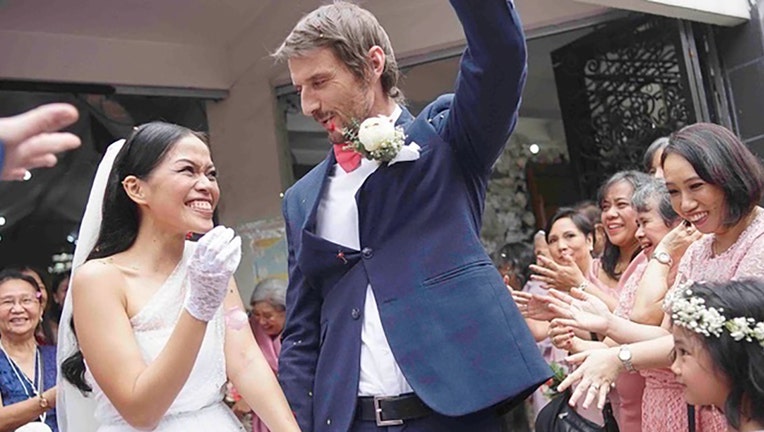 article
When Amanda first downloaded the Duolingo language app 10 years ago, never in her wildest dreams did she think it would lead to true love.
In a Valentine's Day blog post, Duolingo says Amanda, who lives in the Philippines, downloaded the app in 2013 to learn multiple languages over the years. Rob, who lives in the U.S., joined Duolingo in 2020 to freshen up on his Spanish.
One day in 2021, Amanda started getting notifications: Someone kept congratulating her on her Duolingo practice streak — and it wasn't Duo, the app's overly assertive owl mascot. Amanda clicked on the profile and wanted to learn more about this mysterious person, so she found Rob on Facebook and sent him a message.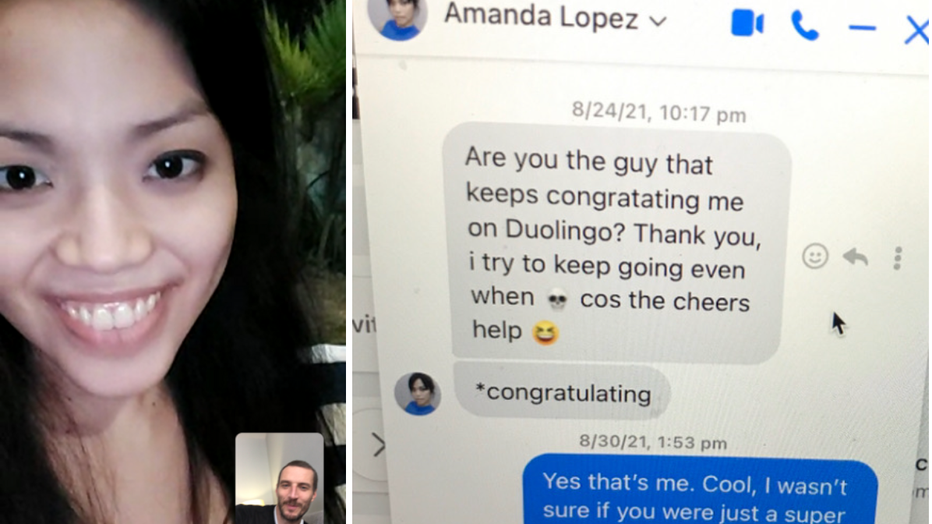 Sure enough, it was the Rob who'd been congratulating her on the Duolingo wins. It turns out, Rob had been searching for Amanda on Facebook, too, but hadn't had much luck finding her. It only took a few messages between them to feel a "quick romantic connection," the blog post says.
READ MORE: Romance scams cost Americans $1B in 2022, a new record
Because of the COVID-19 pandemic, their romance remained virtual and long-distance. They got by on calls, video chats, online family introductions and care packages "sent halfway across the globe," Rob recalls.
Rob and Amanda on their wedding day (Bliss Photography and Films)
Finally, in the summer of 2022, Rob traveled to the Philippines to meet Amanda and her family. In January of this year, they married in the Philippines and included "Duolingo-inspired multilingual greetings" for their bridal party.
READ MORE: From law enforcement officers to lovebirds, this Florida couple continues to protect and serve each other
"I am still floored to this day that I met him on a language learning app. Who would have thought learning a language on a mobile app could bring you true love?" Amanda says.
Duolingo, known for its sometimes playful, sometimes passive-aggressive reminders to log on and learn, says the unlikely love story is yet another reason "to keep up with your daily practice."