Clairmont Street shooting: Suspect arrested; victim identified
RACINE, Wis. - Police identified on Monday, May 10 the 18-year-old they have in custody in connection with a fatal shooting that happened at a residence on Clairmont Street in Racine on Friday. Officials identified in a news release that suspect is Joshua Daniel. He is now charged with first-degree intentional homicide.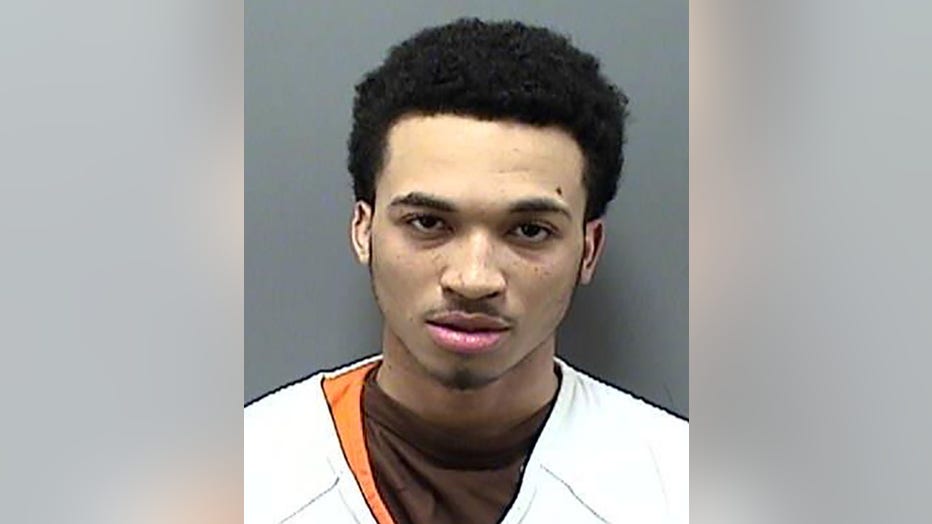 Officers were called to a residence near Clairmont and Biscayne in Racine shortly before midnight on Friday, May 7 in reference to a shooting complaint. 
They found 17-year-old Dontrell Bush – who had suffered a fatal gunshot wound.
"He could be funny and laugh and joke and play," said Tamyra Morgan, Bush's mother. "Singing in the shower, that's the only person I ever really seen singing in the shower, for real."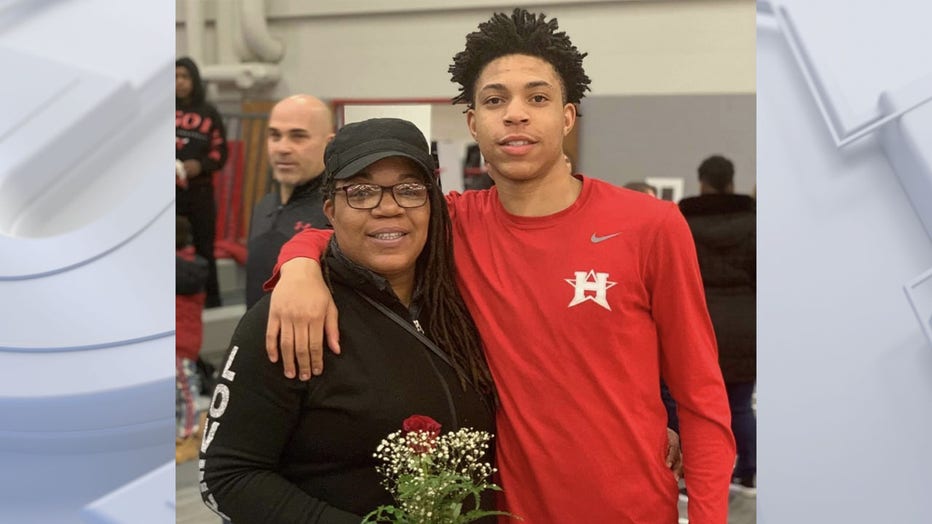 Dontrell Bush and his mother
Morgan is warmed by memories as she stands next to a memorial honoring the life of her son.
"I'm going to really really miss my baby," Morgan said.
Dontrell Bush was shot and killed during a gathering at a home on Clairmont Avenue Friday night. Bush was a junior at Racine Horlick High School. Basketball was his passion. His mother loved going to games.
"I'm yelling all weekend. I'm yelling. I'm his number one fan. He's like, 'Mom, shhhh,'" Morgan said.
18-year-old Joshua Daniel is charged in the case – accused of killing Bush. Prosecutors say Daniel admitted to shooting Bush because he was "smiling and looking" at him. Daniel told police he felt that he had been set up by people at the party because they were all looking at him as he came in. Daniel told investigators he thought they were going to shoot him. Daniel also told police he is from west Chicago – and that what he did was just normal behavior there.
Daniel was visibly upset throughout Monday's initial court appearance.
"That's definitely not right," Morgan said.
Morgan is now turning her pain into a mission.
"I fell into a statistic that I thought I would never have been in. I'm going to stay strong and help as many as many children who come my way as possible," Morgan said,
Daniel is also charged with nine counts of recklessly endangering safety – and possession of a dangerous weapon by a person under 18. 
Horlick High School has counselors and support staff available for students and staff.
FREE DOWNLOAD: Get breaking news alerts in the FOX6 News app for iOS or Android
Racine investigators are interested in any additional information that anyone may have about this crime. Any witnesses, or citizens with information, are urged to call the Racine Police Department Investigations Unit at 262-635-7756.
Those who wish to remain anonymous may contact Crime Stoppers by phone at 262-636-9330, or through the Crime Stoppers app by using the p3 app.