Burlington Area Schools threat suspect previously expelled: complaint
BURLINGTON, Wis. - Kyle Johnson, 28, of Burlington, is charged in connection with a threat involving Burlington Area Schools posted to social media on Jan. 30. Prosecutors say he was expelled from the district 10 years ago.
Johnson faces a felony charge of terrorist threats, along with two misdemeanors -- threatening injury/harm via a computer message and disorderly conduct.
A criminal complaint says the threat was posted on Facebook and read: 
"Time for Burlington area school district to pay for their crimes I hear those cowards don't even got cc there lmao dudes coming to pop off tomorrow and he'll have backup."
Investigators saw that it had been posted by a "Ryan Tolender" on the night of Jan. 30.
An investigation revealed the IP address was used at a home on Meadow Drive in Burlington where Kyle Johnson lives, the complaint says.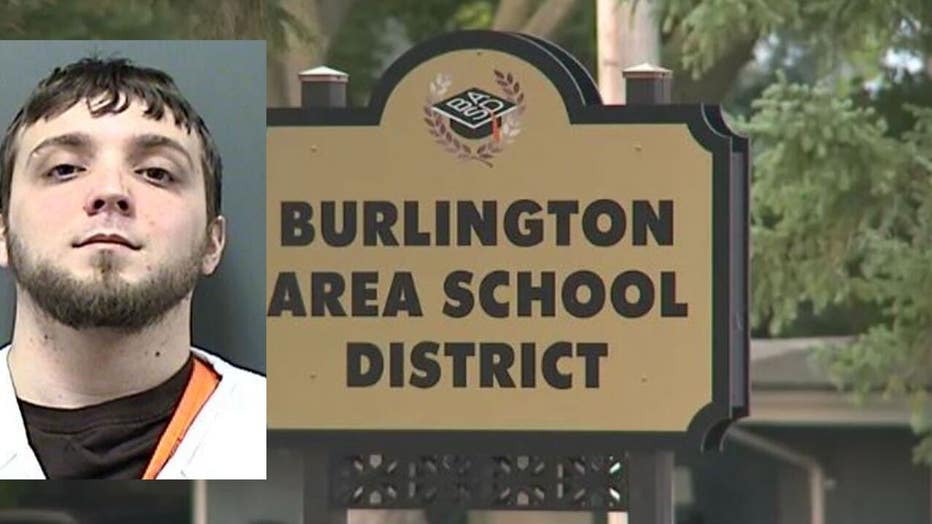 SIGN UP TODAY: Get daily headlines, breaking news emails from FOX6 
A former student at Burlington High School told investigators she was talking with "Ryan Tolender" on social media and believed he was actually Kyle Johnson based on a photo that was sent to her. Prosecutors say she told investigators Johnson asked her if she could legally possess a gun, telling her that he "is good at making them," later describing "a crude process as to how to make guns."
Johnson was arrested after a search warrant was executed at the home he lives in with his father. Prosecutors say he told police, "My dad did not have anything to do with this." 
The threat led to increased police patrols at Burlington schools but did not disrupt the school day or any school functions. 
Johnson made his initial appearance in court Thursday, Feb. 2. Cash bond was set at $25,000.