Boy who accidentally shot himself ID'd by medical examiner
MILWAUKEE - The medical examiner released the name of the 3-year-old boy police say got ahold of a gun and shot himself Saturday night, May 8 near 32nd and Michigan: C'ire Walker.
Mayor Tom Barrett called the boy's death a tragedy and said legislative action and enforcement are needed to ensure guns stay out of the hands of people who legally cannot have them as well as ensuring they are out of reach of young children.
"Right before Mother's Day. I can't imagine. I can't imagine," the mayor said.
Barrett said he was shocked when Acting Police Chief Jeffrey Norman told him about Walker's death.
"It just goes to the insanity that is occurring right now where you have a felon, again, my understanding, a felon who was not permitted to have a gun leaves the gun unattended and a little boy dies," said Barrett.
According to the medical examiner's report, the young boy was at a relative's house and got ahold of a firearm around 10:15 p.m. Saturday, accidentally shooting himself. The boy's death, as it stands now, was added to a long, growing list of children injured or killed by firearms in the U.S.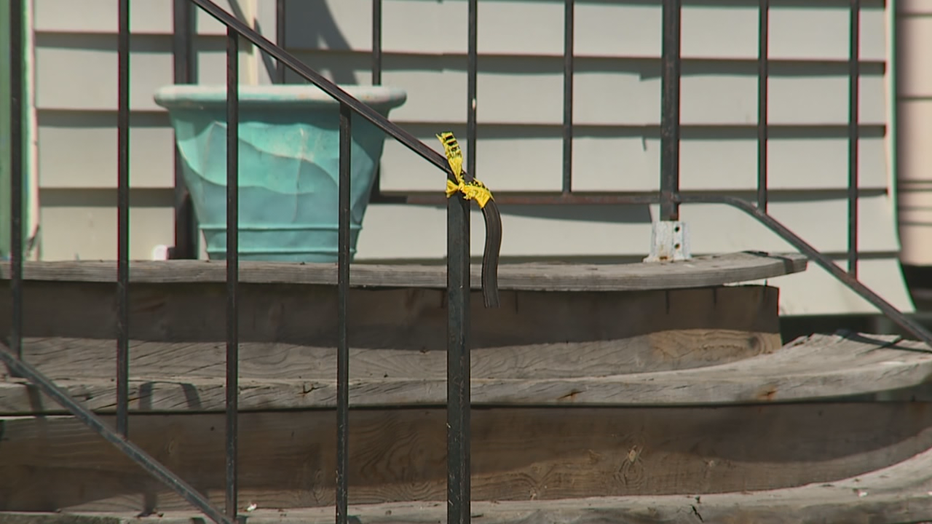 According to a 2017 study from the American Academy of Pediatrics, firearm-related injuries are a leading cause of unintentional injury deaths in children and adolescents.
"You're seeing this around America. You're seeing an increase in homicides, accidental deaths because there are far too many guns that go into the hands of people who cannot legally possess them," said Barrett.
In the hours after the boy's death, police said they knew who they were looking for in connection to the boy's death, and later Sunday police afternoon announced a 26-year-old man was arrested.
"There are too many guns. There are too many felons who have guns, and a little boy has died and it's heartbreaking," said Barrett.
FREE DOWNLOAD: Get breaking news alerts in the FOX6 News app for iOS or Android
It's unclear how this gun found its way into the hands of the little boy. Barrett said people have the right to have a gun, but that there needs to be sensible laws in place to make sure minors, felons and others who are deemed dangerous don't have access to the guns.