Bayshore parking garage collapse, ramp construction for vehicle retrieval
GLENDALE, Wis. - More of the Bayshore parking garage that partially collapsed on Thursday, Feb. 23 came down on Monday, but this time, it was intentional. Crews had to remove more of the second floor that was still intact in order to put in a temporary ramp to allow people to retrieve their stuck vehicles.
A Bayshore spokeswoman said the ramp would connect the first level to the second level to aid in that process. 
FOX6 saw crews preparing on Monday morning. 
Following the ramp construction, plans were being made for a member of the Bayshore management team, along with Bayshore Security, to escort the vehicle owner to their vehicle, confirm their ownership and retrieve their key before Bayshore management drives their vehicle out of the parking garage.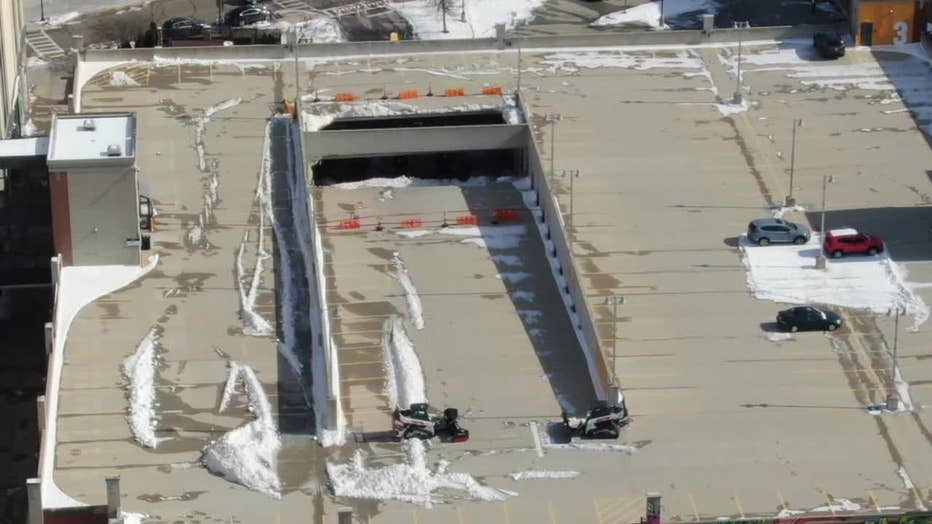 SKYFOX of Bayshore parking garage collapse
"We will provide further details to vehicle owners to coordinate the removal and delivery of their vehicles," said Bayshore officials on Monday. "Thank you again for your patience as we have been methodically working with our team of engineers, fire and police department partners, our insurance company, management team and owners on the master plan to safely and securely remove affected vehicles from the Silver Spring Parking Garage."
FREE DOWNLOAD: Get breaking news alerts in the FOX6 News app for iOS or Android
"The inconvenience doesn't hurt so bad when you're still here," said Glenn Hall, who spoke with FOX6 on Saturday. "We could have been coming in or going out.  It could have been a lot worse than what it is.  You have 56 cars that are locked up in there, which could have been 56 deaths."
On Thursday, two cars were crushed when part of the Silver Spring Parking Garage's third level fell, collapsing part of the second level along with it.
Crews with North Shore Fire-Rescue said enough debris was removed Saturday to further inspect the area. Thankfully, no one was hurt.
Investigators say security cameras also indicated no one was in the garage when it came down.   
Two car owners told FOX6 News Monday Bayshore had not given them an exact date to pick up their vehicles.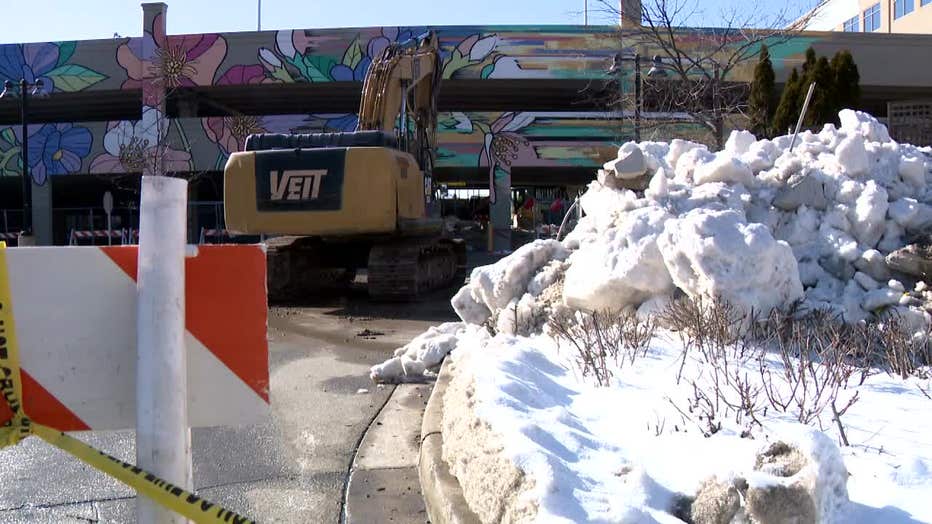 Equipment brought in to clear debris from Bayshore parking garage collapse