American Family Field repairs required, tax funding shot down
MILWAUKEE - The Milwaukee County Board of Supervisors voted unanimously against using tax money to fund what the MLB commissioner said were required American Family Field repairs and renovations.
The Milwaukee Brewers' current lease of the ballpark expires in 2030. Thursday's resolution was in regard to whether potential taxpayer-funded renovations could help secure a lease extension.
"I don't want to see the Milwaukee Brewers go somewhere else. I mean, that's what's happening in Oakland. The A's, it looks like they're going to go to Las Vegas," said Milwaukee County Supervisor Steve Taylor. "2030 is coming. I just don't think it's right that the taxpayers foot the bill."
SIGN UP TODAY: Get daily headlines, breaking news emails from FOX6 News
An added sales tax in five southeastern Wisconsin counties helped build what was then called Miller Park. That tax ended in 2020. Now, there's debate over whether more tax money should fund renovations.
"Promises have to be kept. It wasn't kept. And now it's being turned on us all these years later. And I'm supposed to vote for this again? Hell no," said Milwaukee County Supervisor Sheldon Wasserman. "One thing I believe in: I believe in responsibility. I believe in ownership. And I hate being lied to. I hate liars. And I'm not a sucker, and I'm not a pansy. Because this is ridiculous. And to expect myself and my colleagues to be suckers all over again? We were promised something."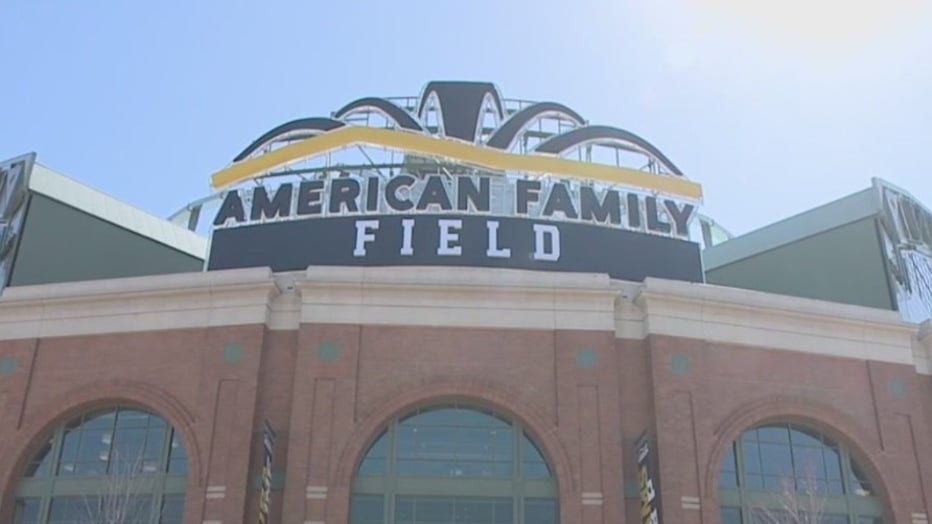 The Brewers commissioned a study looking at stadium wants and needs – concrete cracks, rusted seats, corroding metal under the roof – and found American Family Field needs $428 million in repairs and renovations.
According to the Brewers' lease, the government body that owns the stadium is to pay for capital improvements. 
One change is definitely coming to the ballpark. The Southeast Wisconsin Professional Baseball Park District, which is the name of the governmental body that owns the stadium, approved spending $6.45 million for a new scoreboard, which will be ready for next season.
"That scoreboard would be the fourth largest in Major League Baseball and be a 300% improvement in the visual display," said Tim Sheehy, the chair of the Southeast Wisconsin Professional Baseball Park District. "It's going to be really exciting to watch baseball on this new scoreboard."
RELATED: Check out the new and improved FOX Sports app
MLB commissioner weighs in on "required" updates
MLB Commissioner Rob Manfred was at the ballpark Thursday, where he praised the team, the fans and the ballpark. He said he's confident the Brewers' future is in Milwaukee, but added improvements of American Family Field are required.
"This is a gem of a ballpark. It's really important that the existing obligation under the lease be funded, so that this great ballpark is maintained on a regular basis, and needs to be done in a timely way," Manfred said on the field.
He repeated that message again and again in a session with reporters.
"I really believe that everyone understands that there's a funding obligation that needs to be met. That this ballpark is a community asset. And they're not going to let this great community asset fall into decay because the fans love this place."
Wisconsin Gov. Tony Evers, a Democrat, pitched spending $290 million on the work, tapping into the state's estimated $7 billion budget surplus. In exchange, the Brewers would extend their lease through 2043. The plan struck out with Republicans, but Assembly Speaker Robin Vos said he is open to other ideas to keep the team in Milwaukee.
"I'm confident that the government bodies will come up with a plan to fund, that's just an existing obligation under the lease," Manfred said. "It's an investment in keeping Milwaukee a major league city."