Brewers' AmFam Field needs $428M worth of work over 20 years: study
MILWAUKEE - You might have thought taxpayers were done paying for the Milwaukee Brewers' stadium when the five-county sales tax ended in 2020, but the Brewers are trying to convince lawmakers that the state would benefit by helping them pay for improvements.
A study showing just how much work American Family Field needs touches on just about every facet of the ballpark, from the retractable roof on top all the way down to seats, technology, concessions and so much more.
Team leaders said they're confident the state's $290 million proposed investment would pay off, but an economist who studies public funding and sports stadiums sees it differently.
"We want to be here long-term," said Rick Schlesinger, Brewers president of business operations.
Inside American Family Field, Schlesinger laid out his vision for the Brewers' future in Milwaukee with a $290 million state subsidy for the ballpark.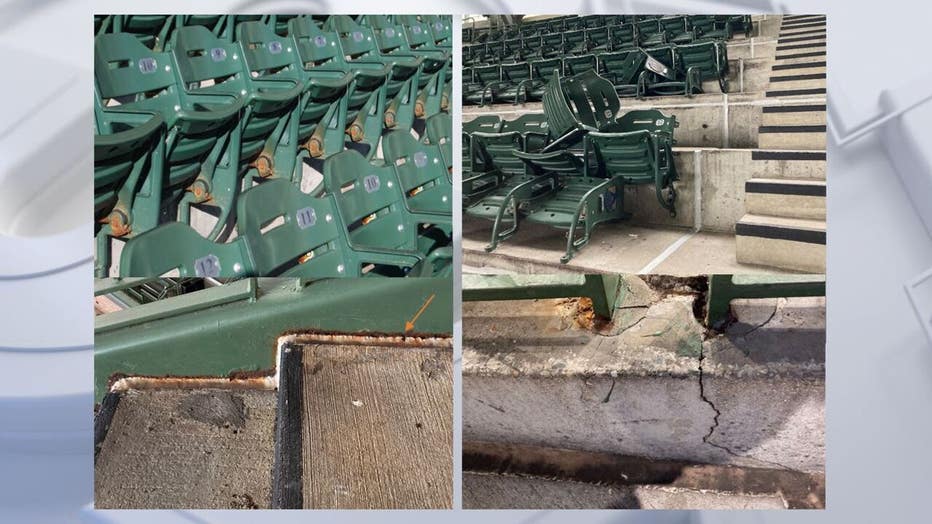 RELATED: Check out the new and improved FOX Sports app
"The goal here is for people to come to this ballpark for the next 20 years and, hopefully, beyond and recognize this is a great facility," said Schlesinger.
At 22 years old, the facility needs some help, about $428 million worth over the next 20 years, according to a study from Venue Solutions Group.
It shows concrete cracks on plazas, rusting hardware on seats, corroding metal beneath the roof and so much more.
"This maintenance on the Brewers' stadium needs to be done," said Brad Humphreys, economics professor at West Virginia University. "Why can't they pay for it, right?"
Humphreys has studied the use of public money in sports stadiums for the last two decades. He said the public investment isn't exactly what it's billed as.
"There's no economic justification for the taxpayers to subsidize that sort of maintenance," said Humphreys.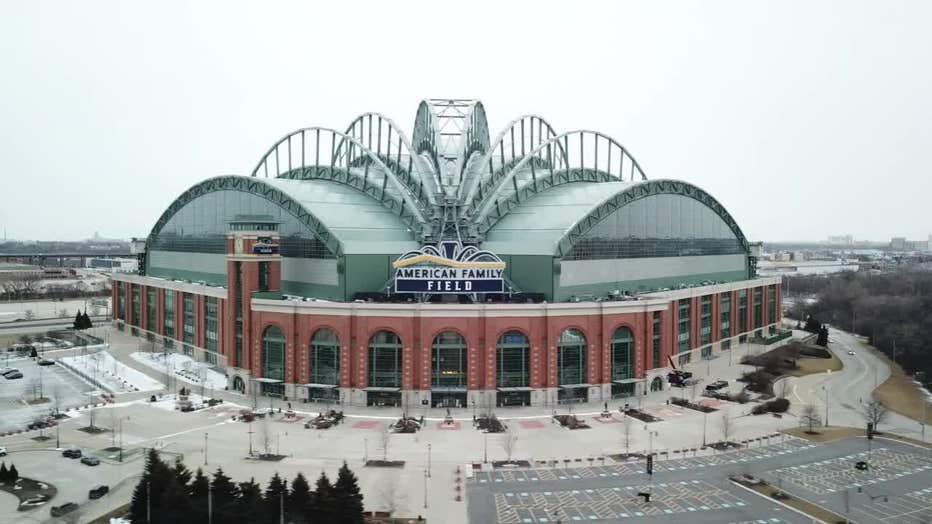 SIGN UP TODAY: Get daily headlines, breaking news emails from FOX6 News
While important culturally and politically, Humphreys' research finds professional sports teams do not generate new "economic impact" as most fans are local and could spend entertainment dollars somewhere else.
"The local economy just sort of goes on, chugs on along as usual, no matter whether there's teams there or not," said Humphreys. 
The state's budget takes effect July 1, so any deal with the Legislature would likely need to be done by then.
Brewers' leaders said they don't have a backup plan if that deal falls through.