Milwaukee launches Alert Neighbor Program to reduce safety concerns
MILWAUKEE - Nosey neighbors wanted! We are not kidding! 
A new neighborhood watch program in Milwaukee is encouraging residents to report any negative activity happening in their community. 
Cameras, lights and signs will be installed in 15 neighborhoods chosen for this pilot program. Officials hope this program can expand sooner than later.
This pilot program has been in the works for a few years now it is finally being installed in 15 Milwaukee neighborhoods. 
The message today was be nosey about what is going on in your community. 
The word "nosey" is not a word you typically want others to use to describe you. 
"Nosey neighbor is not a negative connotation," Ald. Russell Stamper said.
But, on Friday city leaders say Milwaukee needs more nosey neighbors. 
"Too often as crimes happen in people's neighborhoods they feel powerless," Ald. Miele Coggs said.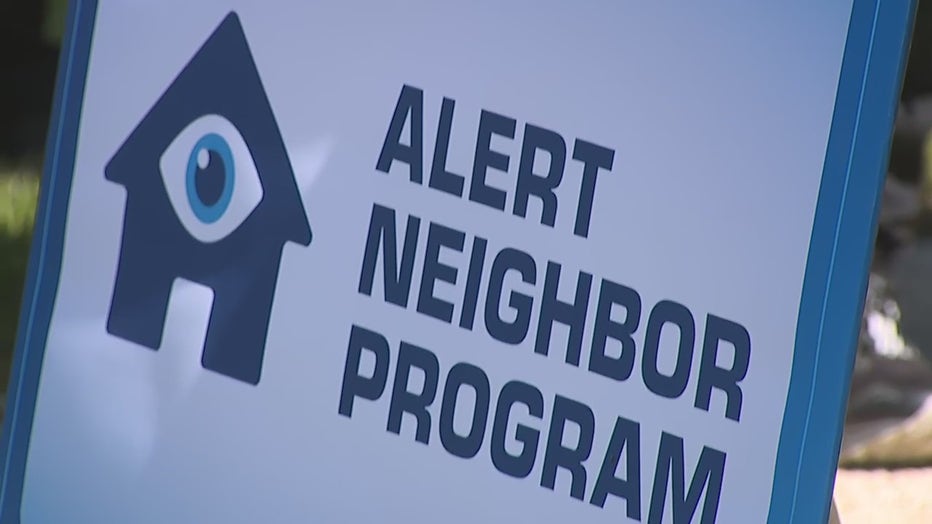 They are launching the alert neighbor program. A pilot program in the making since 2016. 
The program is launching in 15 different neighborhoods located in the 6th, 15th, 12th, 8th and 5th aldermanic districts. The program provides cameras, lighting and signage to deter crime.
"Everybody will receive a Ring or you can get cameras spread out so it's up to that particular neighborhood which would you like to have," Ald. Stamper said.
While city funds will be used for the installations, the program also requires a 5% match from the participating neighborhood or $20 per resident whichever is less. Ald. Stamper says people are becoming desensitized to crime and not reporting it to the police. 
"A gunshot, that's not normal, I'm trying to instill in the residents you cannot get used to a gunshot," he said.
Those who live in the neighborhoods chosen for the program say it is time for people to look out for one another. 
"Being a nosey neighbor doesn't mean I'm always spying and all that I'm just giving you some resources that you can eat and you can make sure these kids are okay…we need things to be done for these kids," Jelaine Calvin said.
The measure of success for this program is monitoring how much crime decreases in the areas chosen for the pilot. 
The organizations selected to participate in the program include: Historic Brewers Hill Association; Keefe Ave. Safety Task Force; 5 Points Neighborhood Association Inc.; Halyard Park Neighborhood; 3800 N 16th St block club w/ 16th St residents; the Middle Ground; Brown Street Block Watch; 2800 N. 36th Block Club; Johnson Park Neighborhood Association; Walnut Way Neighborhood; Friends of Clarke Square 17th St, 18th St and 19th Street; 25th Street & 26th Street One Street Outreach group; Lincoln Ave. Safety group; Ezekiel Homes Neighborhood; and Historic Concordia Neighborhood, Inc.
FREE DOWNLOAD: Get breaking news alerts in the FOX6 News app for iOS or Android