Activists march from Kenosha to Milwaukee to encourage early voting
KENOSHA, Wis. - A group gathered in Kenosha at 12:30 a.m. on Tuesday, Oct. 20 to march to Milwaukee to raise awareness as Election Day approaches.
Their message is simple -- "get out and vote" -- and it echoed through the 33-miles-long stretch on Tuesday. The journey took roughly 18 hours to complete.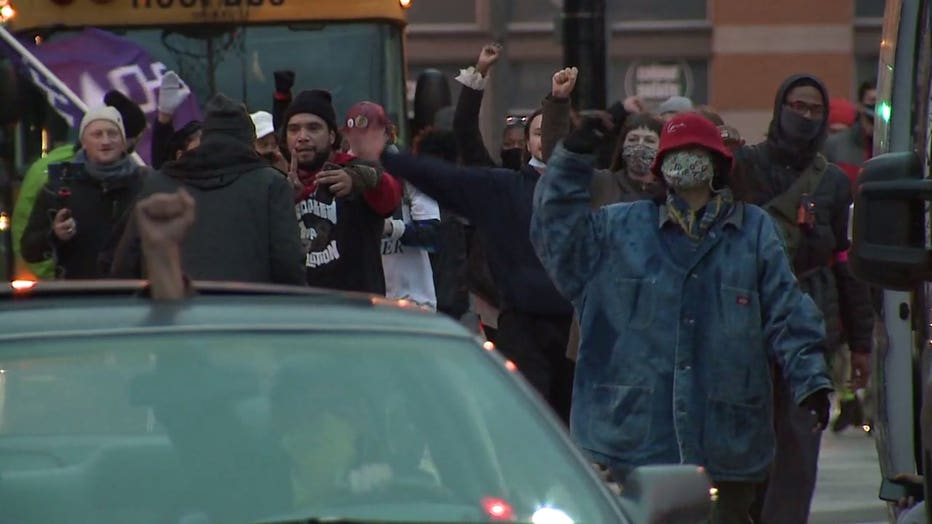 Dozens of people joined the effort to unite communities across southeastern Wisconsin to mark the first day of early voting. 
Organizers and community leaders said the 2020 election is far too important to sit out. They endured chilly conditions and kicked off the march at midnight.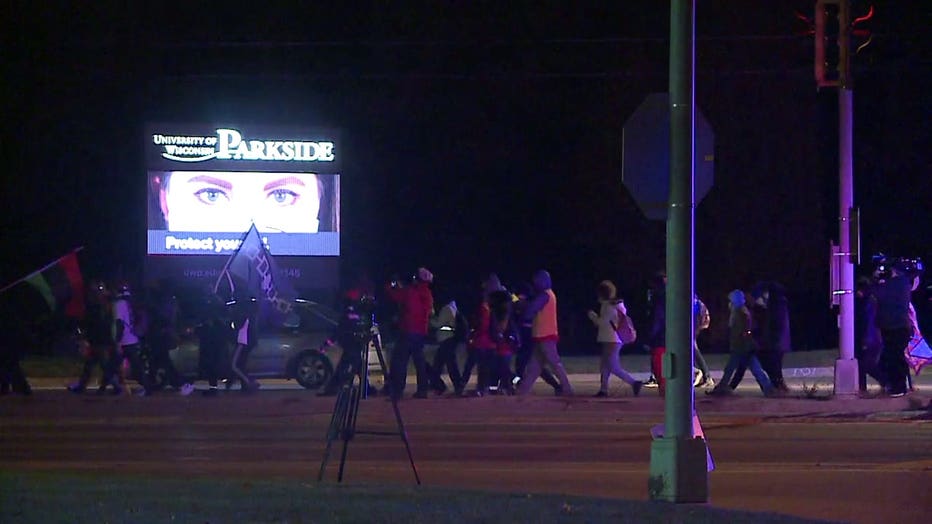 Activists march from Kenosha to Milwaukee to encourage early voting
"It's important that people come out and vote, and vote their concerns at the ballot box," said Tanya McLean, executive director of Leaders of Kenosha. "There's a lot riding on this election, especially for Black and brown people. It's important that people perform their civic duties and get out here and vote."
With flags flying and car horns sounding, the intersection of Water Street and Kilbourn Avenue in downtown Milwaukee served as the finish line.
"To know that I played a part in that, that makes me feel good, because I'm actually doing something to grow my people and my community," said Elizabeth Webb of Kenosha, who walked the entire route.
For Webb, the trek was personal after the shooting of Jacob Blake by Kenosha Police Officer Rusten Sheskey. Webb said her son was there when Blake was shot and her mother saw it: "I just couldn't let that go."
It was that feeling that the march was trying to capture.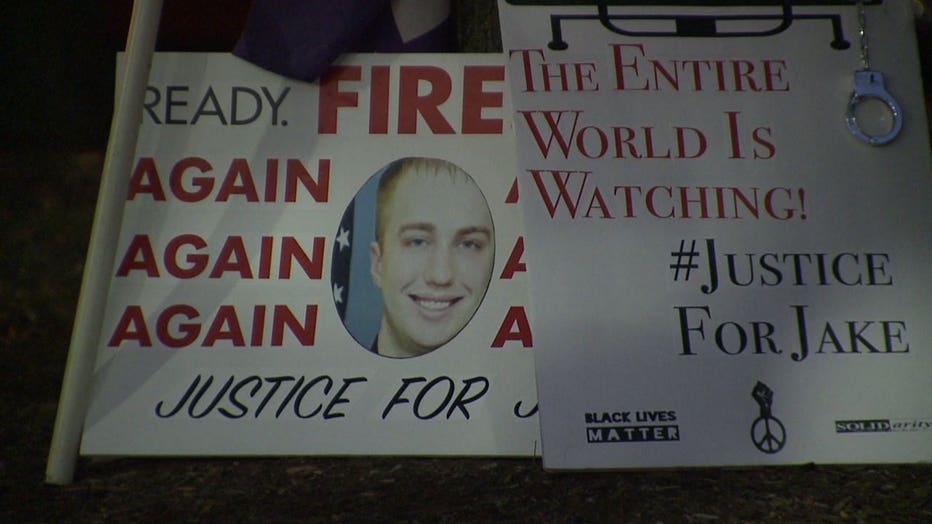 "We've gotta turn our grief and our anger and our frustration into out votes," said Rep. Gwen Moore.
Members of the Blake family were also in attendance.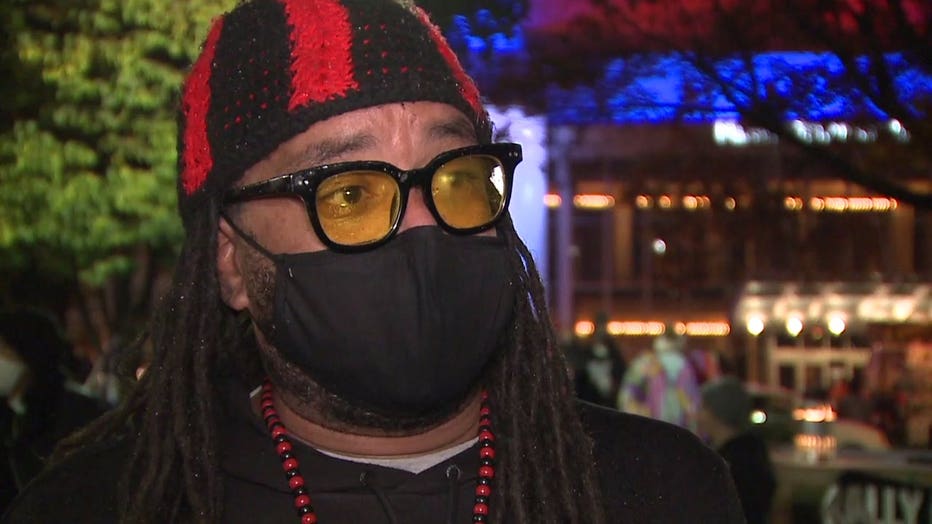 "They haven't let us go, and we're not gonna let them go nor let them down," said Justin Blake, Jacob Blake's uncle. "We want to resolve some of the underlying issues of racism in Kenosha, Racine and Milwaukee."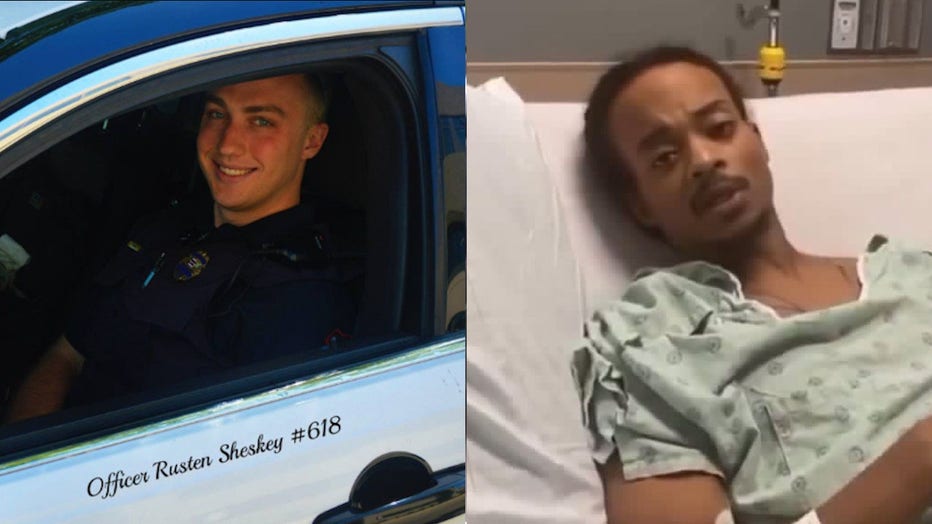 Officer Rusten Sheskey, Jacob Blake
Hours of walking and thousands of steps, all to let people know the polls are open in Wisconsin. The calls for justice were only part of it.
Organizers of the march urged people to bring the energy from protests and marches all summer long to the polls -- hoping words will translate into action.
"No matter how much somebody may marginalize you, everybody gets one vote," Justin Blake said. "If you utilize and practice voting, eventually you'll get what you came for and get what you want."
FREE DOWNLOAD: Get breaking news alerts in the FOX6 News app for iOS or Android
Justin Blake told FOX6 News that his nephew, who was left partially paralyzed from the shooting, continues his rehab at a spinal injury center in Illinois.
The Blake family is still waiting for Kenosha County District Attorney Michael Graveley to decide whether officers should be charged in the shooting. Graveley, too, is waiting on an independent report from an outside expert.
The day's effort culminated with a rally at Red Arrow Park. Buses arrived to transport people back to Kenosha.
Early voting will be held Tuesday, Oct. 20 through Sunday, Nov. 1.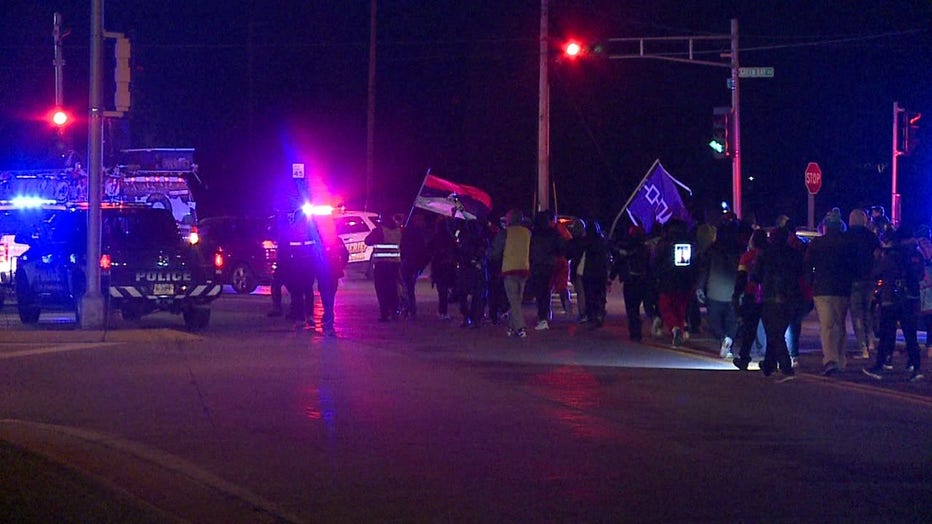 Activists march from Kenosha to Milwaukee to encourage early voting
Here's a schedule for the early voting sites in Milwaukee:
Please note that not all sites have the same schedule.
Mondays - Fridays 8 a.m. to 7 p.m. Saturdays - Sundays 10 a.m. to 4 p.m.
Frank P. Zeidler Municipal Building, 841 N Broadway, Room 102 (Registered voters enter from Market Street. Voters needing to update address/name enter from Broadway)
Midtown Center, N 58th Street & W Capitol Drive (east of Subway & west of Pick 'n Save)
Zablocki Library, 3501 W Oklahoma Avenue
Mondays & Tuesdays 7 a.m. to 1 p.m. Wednesdays, Thursdays & Fridays 1 p.m. to 7 p.m. Saturdays - Sundays 10 a.m. to 4 p.m.
Bay View Library, 2566 S Kinnickinnic Ave
Cannon Park Pavilion, 303 N 95th St
Clinton Rose Senior Center, 3045 N Martin Luther King, Jr. Dr
East Library, 2320 N Cramer St
Good Hope Library, 7717 W Good Hope Rd
Mitchell Street Library, 906 W Historic Mitchell St
Tippecanoe Library, 3912 S Howell Ave
Villard Square Library, 5190 N 35th St
Washington Park Library, 2121 N Sherman Blvd
Mondays - Fridays 10 a.m. to 3 p.m.
University of Wisconsin-Milwaukee, Student Union, 2200 E Kenwood Blvd.
Mondays - Saturdays 11 a.m. to 2 p.m., starting on Wednesday, Oct. 21.
Milwaukee Area Technical College, 1101 N 6th St (T Building)
Independence First, 540 S 1st St
Manitoba School, 4040 W Forest Home Ave:
Independence First and Manitoba School are by appointment only. Appointment requests will be considered after October 20th. Please note requests are honored based on the voter's inability to vote at any of the other sites during the scheduled voting hours. Please email kdzapat@milwaukee.gov to request an appointment.