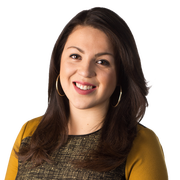 Angélica Sanchez
Reporter
I joined the FOX6 news in September 2016. I'm grateful for the opportunity to tell your stories and to join such an incredible newsroom.
I was born in Chicago, Illinois and raised in the suburbs of Berwyn and Cicero. I'm Mexican-American and fluent in Spanish.
I graduated with an associates' degree in arts at Morton College in Cicero. I then went on to Columbia College Chicago to complete my bachelors' degree.
I got my start in television in East Central Illinois. I reported for FOX Champaign News WCCU/WICD.
As a general assignment reporter, I covered a wide range of stories in the areas of politics, education, sports, and crime.
Some of the most memorable stories I covered include the events leading up to the unrelated firings of two Champaign police officers for violating department policy.
I covered a year of administrator shake-ups at the University of Illinois, starting with the abrupt resignation of Chancellor Phyllis Wise. I was also part of the team that covered the firing of head football coach Tim Beckman after player mistreatment allegations arose.
I also reported on the high profile visits of our nation's top leaders. Vice President Joe Biden's visit to the U of I in 2015 to promote the "It's On Us" campaign and President Obama's return to Springfield in early 2016.
When I'm not reporting, I'm hanging out with friends or spending time with my familia. I love what I do and I'm thrilled to do it now in beautiful Milwaukee. If you have story ideas don't hesitate to send an email my way.
The latest from Angélica Sanchez